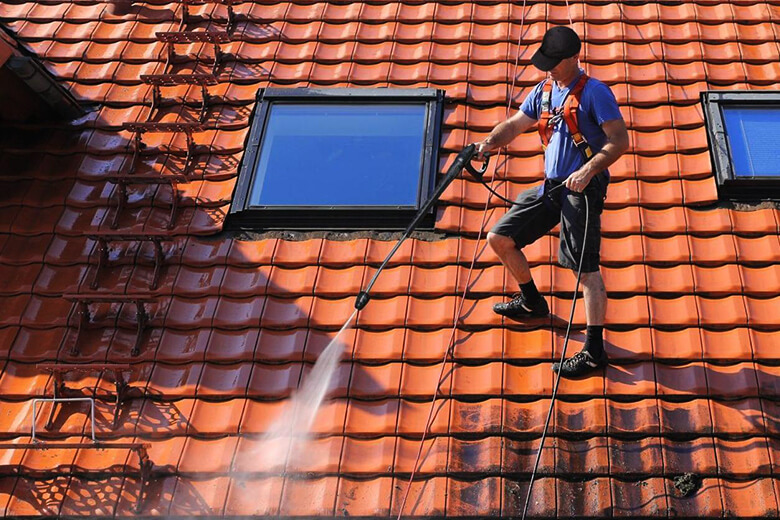 Roof Cleaning Aldergrove
Dirty Roof? Let our bubbles restore your Roof's sparkle
OR

Quality Roof Cleaning in Aldergrove
Your roof says a lot about your buildings, it beautifies your buildings and provides protection from the harsh weather, and as such, its maintenance should be taken seriously. It is common for people to relegate roof cleaning to a once-in-a-while unusual activity or to neglect it altogether. However, this shouldn't be the case. If you are wondering if roof cleaning is necessary? Well, yes, it is an essential part of building maintenance.
For most people, the ordeal is the lack of time to clean the roof, while for others, the lack of expertise is the ordeal. Why not delegate to our team of experts today for a memorable experience. For effective roof cleaning, we recommend that experts in the field do roof cleaning. We at Adelco home cleaning services are experienced in the field and can guarantee you of quality service.
Professional Roof Cleaning in Aldergrove
Our roof cleaners in Aldergrove are unrivaled professionals who can provide you with good value for your money. We are thorough and can give you quality roof cleaning at the best rates anywhere in Aldergrove.
Our professionals are experienced in the field, well trained, and re-trained in deliver quality roof cleaning service. Our professionals would listen to your demands and provide quality roof cleaning to you based on professional insight. We treat your roof experience as it applies to you.
Our team of experts uses the best equipment available out there to clean your roof effectively. We are thorough and with customer satisfaction at the center of our service we guarantee you of a satisfactory result.
Our Service Areas:
Not only in Burnaby, but we serve a majority of service areas in British Columbia. You can find us for roof cleaning or Roof Moss Removal in: