Gutter cleaning is one of the most underrated and complicated tasks for house owners across the globe. The term "Gutter Cleaning" itself seems daunting and quite hated by all the house owners. One of the main reasons behind the poor reputation of gutter cleaning is it is dangerous, and every year thousands of house owners have to deal with minor to major injuries while completing the task. That's why now they prefer to go with Gutter Cleaning Service by professionals!
Undoubtedly, if you plan to climb high on a ladder or take risky steps and trails to clean the dirt clogged on windows and roofs, you are already setting yourself up at serious risks. Today, we will learn about common gutter cleaning mistakes which you can avoid to ensure that you can complete the most underrated task with minimum or zero mistakes.
Here we go!
Mistake #1: Avoiding Ladder Safety During Gutter Cleaning
Avoiding ladder safety is one of the common gutter cleaning mistakes which can lead to serious injuries, and unfortunately, some falls from sky-high can be life-threatening. When climbing gutters, it is essential that you strictly abide by and take all the ladder safety precautions to avoid injuries.
If you want to risk your health by taking this step lightly, get ready to join thousands of homeowners who are taken to the emergency room because of ladder falls.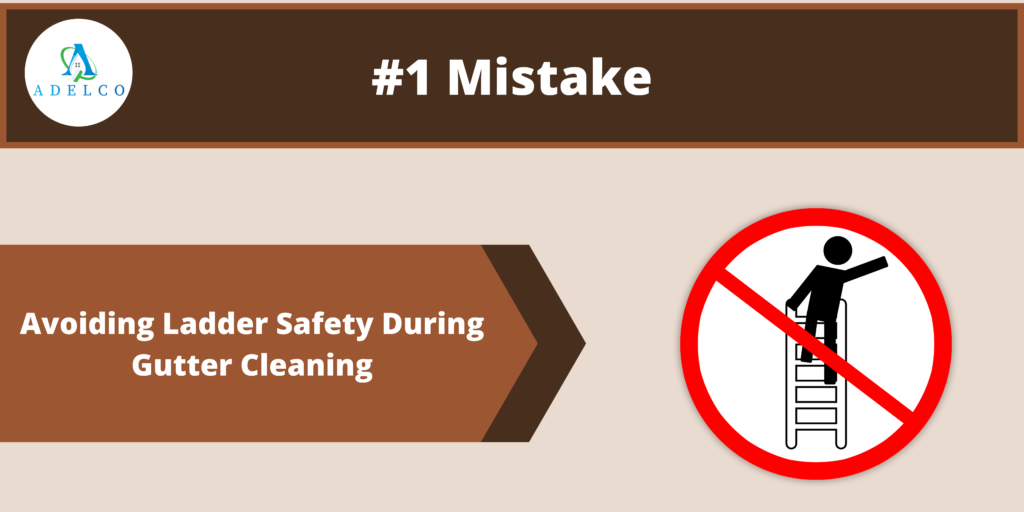 Tip: To avoid fatal injuries, inspect the ladder from scratch for cracks or poor-quality hardware. You need to ensure that the ladder is safe to climb, and you must keep the ladder in the best condition. The chances of injuries also increase while using unfamiliar ladders; hence to be safe use and familiar ladder.
Mistake #2: Using Improper Gutter Cleaning Tools
Taking the responsibility of cleaning your gutters on your own is appreciated, but it is also not a good idea if you are using improper tools for the task. Avoid using tools like,
Industrial vacuum cleaners
Gutter sprays, and
Hard gutter cleaning systems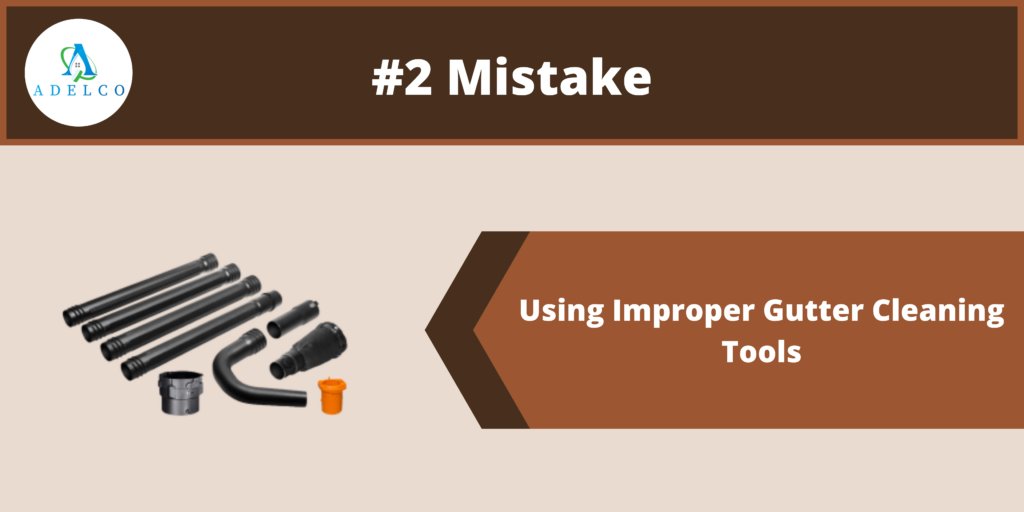 # Mistake 3: Not Wearing The Right Footwear
Whether you want to climb up or down from the ladder or remove excess or unwanted plants from your backyard, it is highly recommended to wear proper footwear. You might hurt your leg by stepping onto a piece of glass or a nail from the ladder that can penetrate deep inside your ankle, which might be devastating and painful. Therefore, ensure that you don't take the tools in hand without wearing the right footwear.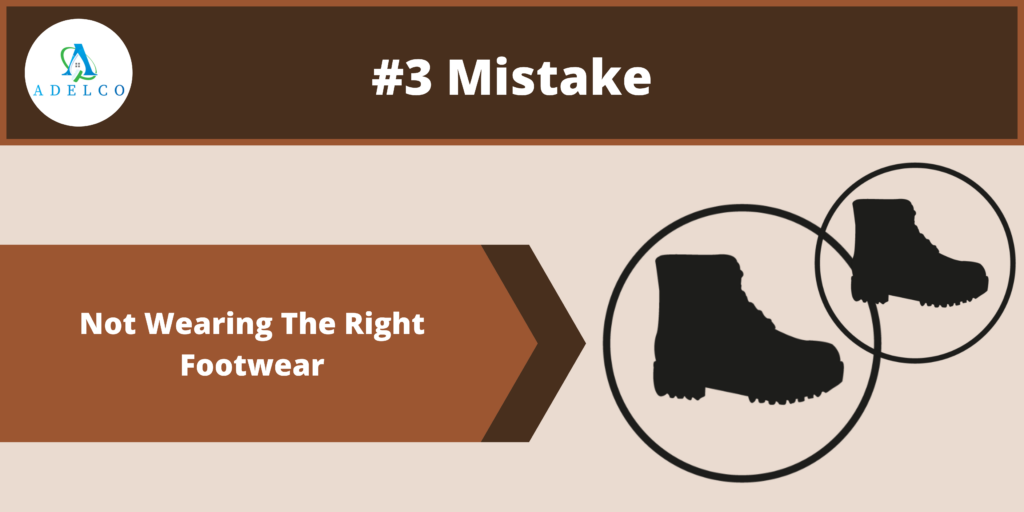 Mistake #4: Overreaching Is Over-risking 
Well, overreaching is one of the biggest gutter cleaning mistakes that most homeowners commit during weekend cleaning sessions. There is no doubt that moving a ladder for every inch is quite frustrating, but it is also important to know your limits; hence stretch accordingly. It doesn't matter whether your cleaning the dirt from windows or removing leaves from the roof one thing you have to keep in mind is never overreach from the ladder; I repeat, never.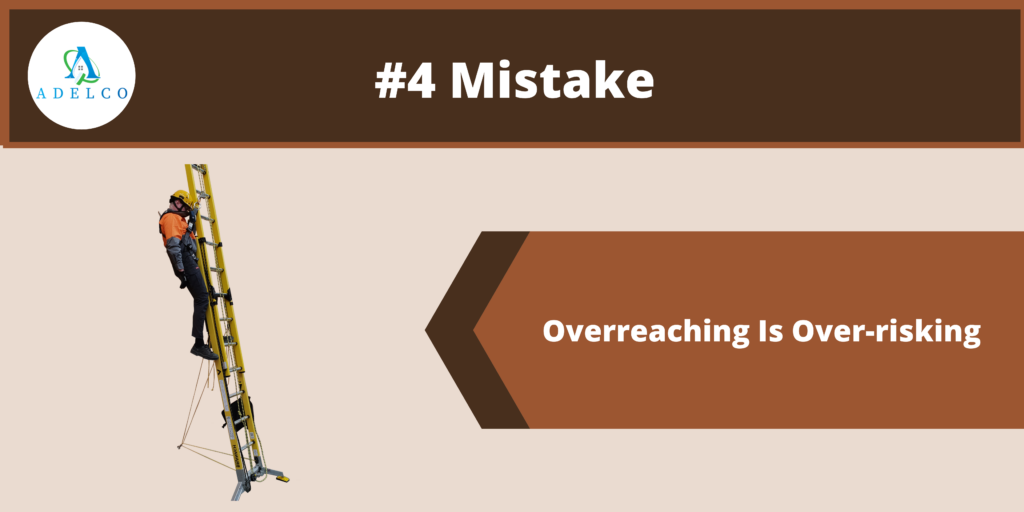 # Mistake 5: Using Improper PPE or Personal Protection Equipment
Whether you want to save yourself from the COVID-19 virus or you have to save yourself from injuries of gutter cleaning, the right protective gear is quite important. The majority of homeowners love to clean gutters without wearing the right gear to save a few hundred dollars; hence end up spending thousands of dollars and countless hours for treatment which arises because of not wearing the right personal protective gear.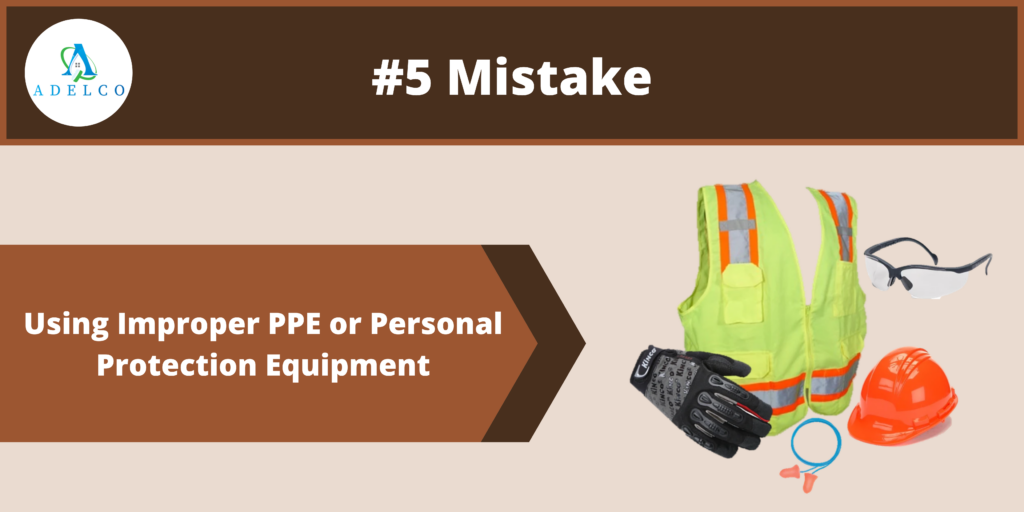 Looking For Gutter Cleaning Experts In North Vancouver?
AdelCo Home Services is the one-stop-shop for gutter cleaning in North Vancouver and surrounding areas. They have well-trained en at work to clean your gutters quickly while you enjoy a movie with your family. They also have affordable pricing and the right tools making them the best in the business. Call at 1-888-789-6222 to book a free consultation.
About Author