Residential Gutter Cleaning Specialist Vancouver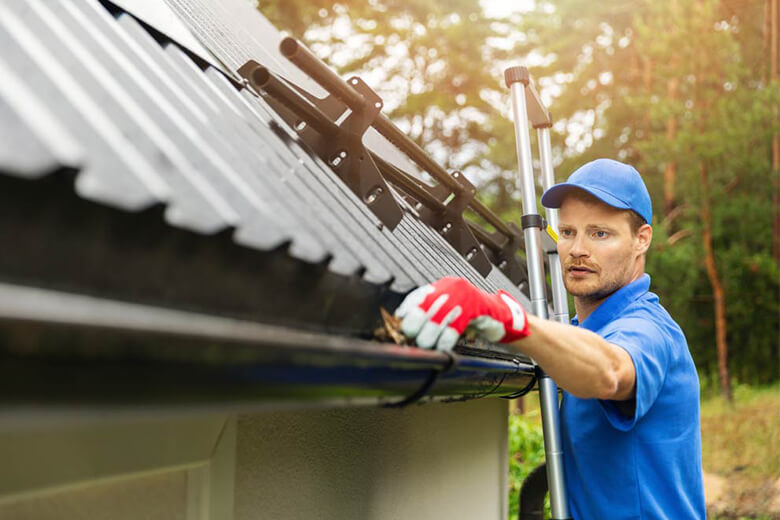 Residential Gutter
Cleaning
Gutters are an integral piece of your home's well-being. When neglected gutters can turn from necessity to a nightmare. Clogged gutter with leaves and other debris can cause a leaky roof or water damage to the interior or exterior of your home, not to mention clogged gutters make nice homes for pests, rodents, mold and honeycombs from bee infestations.
AdelCo Home Services prevents harm and secures your home by providing gutter cleaning, gutter repair, and even gutter whitening for residential properties Metro Vancouver — North Vancouver, West Vancouver, Burnaby, New Westminster, White Rock & South Surrey, and Richmond; Fraser Valley — Surrey, Maple Ridge, Langley, Abbotsford, Pitt Meadows, and Aldergrove; Tri-Cities — Port Coquitlam, Port Moody and Coquitlam.
Depending on the condition of the roof, we work from a ladder or from the roof itself. Debris is disposed of on-site or we remove it from the property and grounds will be left clean of any gutter contents. At the end of the job, we will provide you with before and after pictures of your gutters.
During the residential gutter cleaning process, we assess the gutter system for any wear or possible repair of which you may not be aware.
We will inform you of any necessary repairs to gutters.
AdelCo Home Services offer competitive rates and outstanding residential gutter cleaning as well as gutter repair services for residential properties throughout the Metro Vancouver, Fraser Valley, Tri-Cities.
To discuss how AdelCo Home Services can meet your Residential Gutter Cleaning requirements, you can call us at 1-888-789-6222.