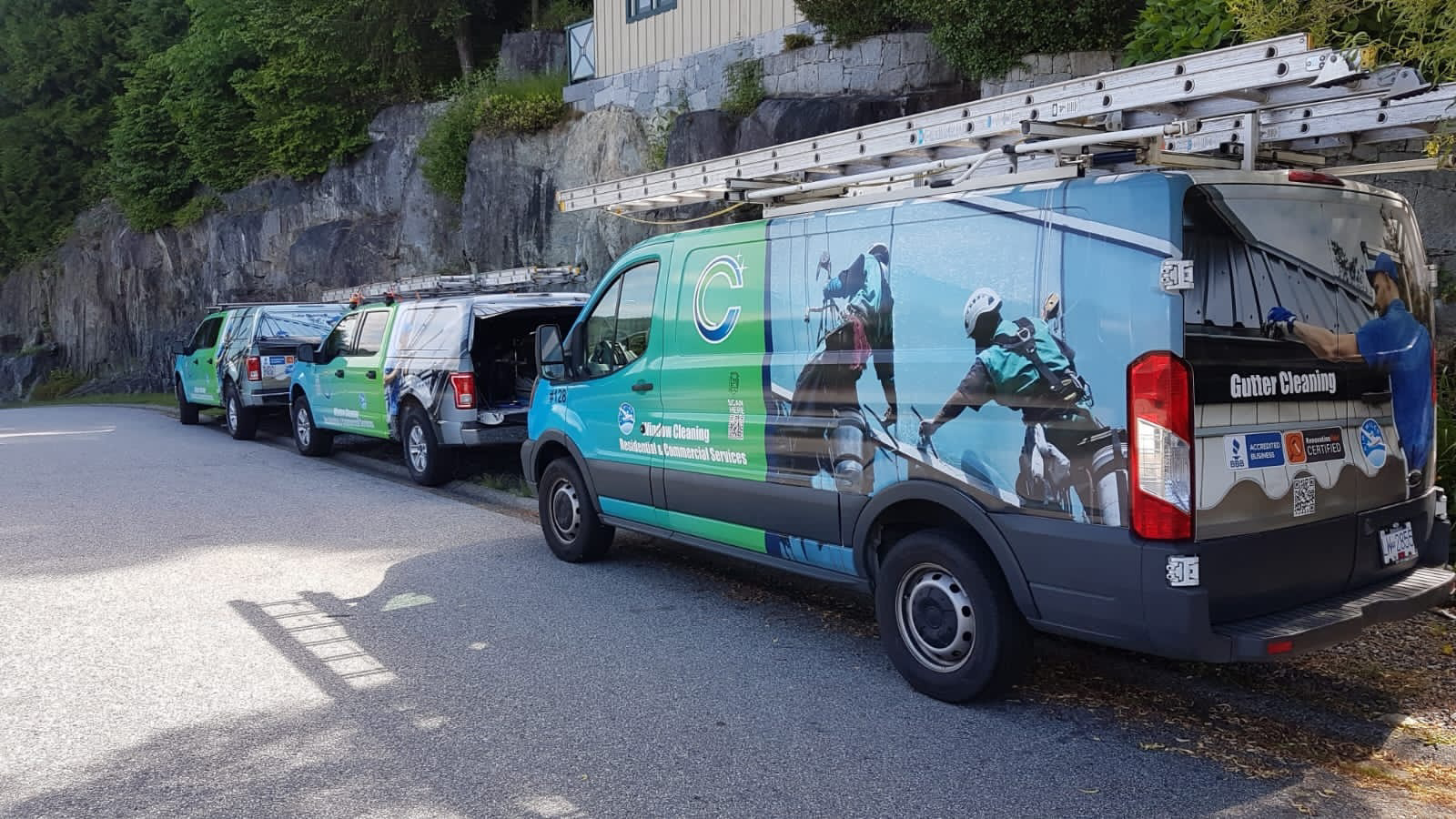 AdelCo Home Services Burnaby, Metro Vancouver
Call us now to get a FREE Instant Quote!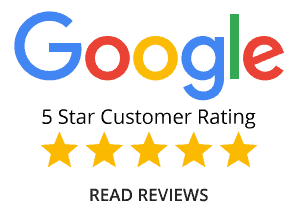 Window Cleaning in Burnaby, Metro Vancouver
Window cleaning is important for people who live in Burnaby. Most houses in Burnaby have huge window glasses which make it hard to clean. Especially when the upper part of the window is hard to reach because of its size. It might be hard to clean and can be risky and dangerous if you clean it alone. Always take safety precautions when using a ladder to reach the windows. Wear proper footwear and make sure your ladder is extended. You can also ask another person to hold and support your ladder. If you are double-minded about window cleaning or too busy to clean your windows, do not hesitate to call professionals.
The struggle of window cleaning can be doubled in commercial establishments in Burnaby. That is why it is recommended to hire a company for commercial window cleaning services for commercial establishments in Burnaby.
AdelCo Home Services is one of the leading window cleaning companies in Burnaby. We specialize in residential and commercial window cleaning with the use of the latest window cleaning equipment for our Window Cleaning Burnaby Service. Hiring AdelCo Home Services to clean your windows on Burnaby has significant benefits. The best way to prevent any damage to your windows is to hire a professional to clean them. Our trained technicians and cleaners in Burnaby know how to clean windows without damaging the glass or the window frame. AdelCo Home Services aims to provide high-quality and best Window Cleaning Services for residential and commercial properties in Burnaby. AdelCo Home Services is proud to hire skilled, qualified, motivated, and well-trained window cleaners in Burnaby that will take care in any of your window cleanings. We guarantee that you will be fully satisfied with the result of our work in cleaning your windows. Our services include window cleaning inside and outside your home, leaving them beautifully spotless and clean. Call 1-888-789-6222 today to book your next Window Cleaning services and other commercial cleaning services in Burnaby.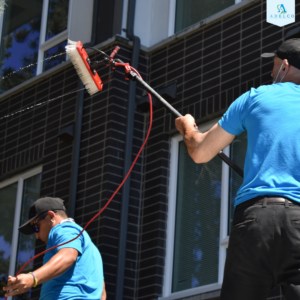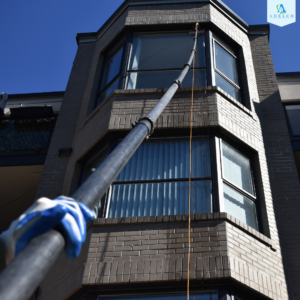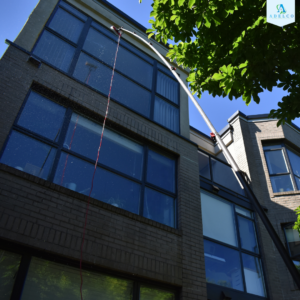 Gutter Cleaning, Installation, and Repair in Burnaby, Metro Vancouver
To avoid expensive gutter repairs, you need to maintain regular Gutter Cleaning. We know that gutters are hard to reach and you can't see what problem you may have. It can cause long-term difficulties in your home if your gutters are not well-maintained regularly. But most houses and establishments in Burnaby have gutters. Clogged gutters can cause leaks, cracks, disrupt your landscaping, and can even create many severe problems for your property. That is why gutter cleaning services in Burnaby are important.
Here are the other reasons why gutter cleaning and gutter repairs can be beneficial to you.
Prevent water damage. When gutters are clogged, the tendency of water to overflow is high. Once the water starts to overflow, it will surely damage your home's exterior and interior.
Repel pests. Cleaning your gutter will avoid pests, insects, mosquitoes, and birds to settle from your gutters and roof.
Avoid damage to the fascia. Overflowing water from your dirty and clogged gutter will surely damage your fascia board.
AdelCo Home Services offers high-quality Gutter Cleaning services for residential and commercial establishments in Burnaby. Our Burnaby gutter cleaning services include hand cleaning of all gutters, and we check for the proper flow of your downspouts. Hiring a pro gutter cleaner from AdelCo Home Services will be a great solution for your gutter cleaning and gutter repair in Burnaby. Our gutter cleaning service in Burnaby is performed by hand to ensure debris-free, spotless, and a clean gutter every time. We will inspect your gutters free of charge and if our technicians find any other damages in your gutters, we will inform you to perform a Gutter Repair immediately before it becomes a bigger problem.
Call us at 1-888-789-6222 to book your next Gutter Cleaning, Gutter Installation, Built in Gutter Repair and Gutter Repair services today in Burnaby!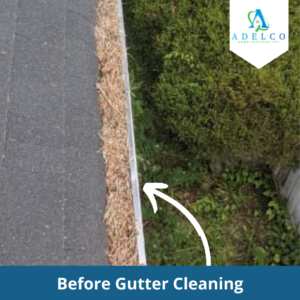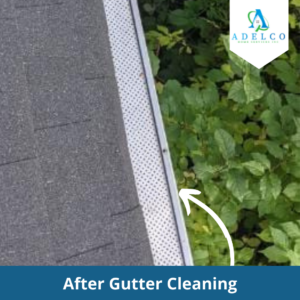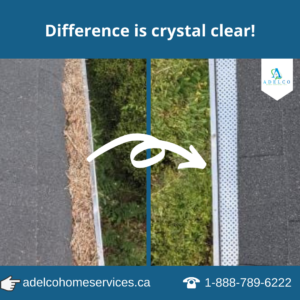 Pressure Washing in Burnaby, Metro Vancouver
One of the most effective ways to clean your property is by Pressure Wash. It can quickly and effectively remove built-in dirt, algae, and other debris on your deck, siding, driving, and other external areas around your house. Pressure Washing Burnaby can also reduce wear and tear by riding molds, crack, insects, and much more.
Pressure washing can be a big help for cleaning residential houses and commercial establishments in Burnaby. Pressure washing can restore the beauty of your property. Water stains, molds, mildew, dust, and other kinds of spots and blemishes can take away the appeal of your property. However, pressure washing can restore the original paint and color of the surfaces where the dirt and moss accumulated. Pressure washing can also prevent permanent damage. For example, GM algae is a species of bacteria that eats your house's roof. If this kind of microorganism was left unattended for a long time, it will cause permanent damage. Pressure washing can be beneficial for residents of Burnaby by getting rid of all the dirt and bacteria from the roof of your house without causing huge effort.
Our pressure washers in Burnaby clean the exterior of your house, stained rooftops, decks, driveways, walkways, and much more. Pressure Washing doesn't have any harmful effects on the environment. The high pressure of the water is powerful enough to remove stains. We provide high-quality and best Pressure Washing Services on any residential or commercial establishment on Burnaby, and we will keep your property looking great! We are fully insured, liable, highly trained, and friendly pressure washers in Burnaby who will make sure you are 100% satisfied with our services. We have the best rates and our services beets the competition. We also offer pressure washing services other cities in Metro Vancouver, North Vancouver, West Vancouver, Burnaby, New Westminster, White Rock & South Surrey, Richmond. Call 1-888-789-6222 to book your next Pressure Wash and other cleaning services in Burnaby.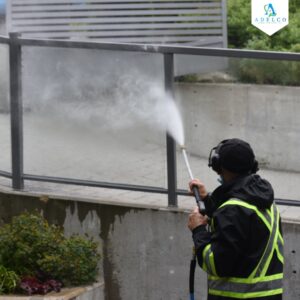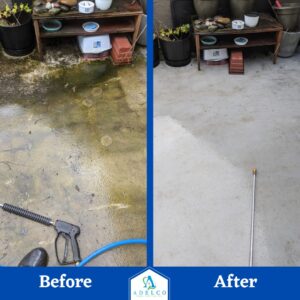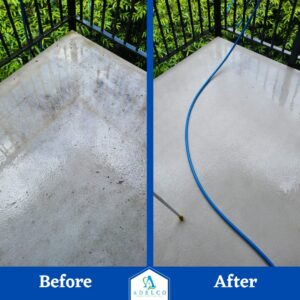 Roof Cleaning and Moss Removal in Burnaby, Metro Vancouver
If you ignore the issues of your house's exterior, interior issues will arise eventually. Some of these problems that we may encounter are cracks starting to show on your walls, windows becoming too dirty, gutters damaged, and the possibility of slipping and falling when you try to clean your roof. This is because of the great amount of slippery moss on your roof.
To avoid property damage, most of our competition underestimates the power of a pressure washer and professional cleaners. Employees and technicians here at AdelCo are fully trained to use pressure washers safely and we have what it takes to finish any size of work safely and on time. Our professional cleaners can do magic to your home or establishment by making it as clean as new. AdelCo Home Services' cleaners spend time cleaning up your building and home. We are confident with our other services like windows cleaning, gutter cleaning, pressure washing, roof cleaning, and commercial cleaning in Burnaby and nearby places.
Our adjustable machines will softly wash your roof and our chemicals will make sure that moss from the roof is gone for good. Save time and money by hiring professionals. We are a company that happens to provide cleaning services such as roof washing and roof moss removal in Burnaby. With every Roof Moss Removal Burnaby, you will also get Free Gutter Cleaning Burnaby. Our residential and commercial roof cleaning services in Burnaby is a great benefit as it helps extend the life of your roof and improving the look of your properties.
Call 1-888-789-6222 today to book your next Roof Cleaning and Roof Moss Removal appointment in Burnaby, and find out how will you get Free Gutter Cleaning in our other offered services.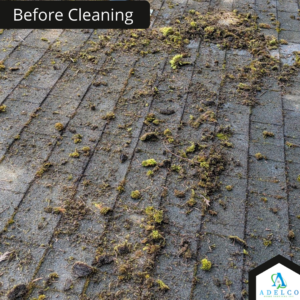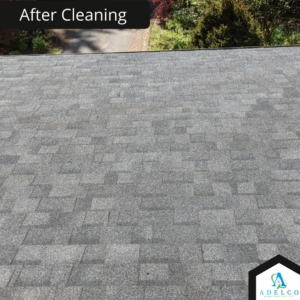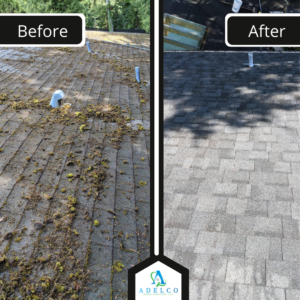 Soffit Fascia Repair and Installation in Burnaby, Metro Vancouver
Whether you need Fascia Repaired or New Fascia Installed, our Fascia Installation and Repair Specialists will assist you in getting your Fascia Problems solved right the first time and within budget. Call us now for Fascia Installation or Fascia Repair.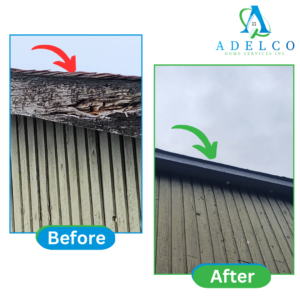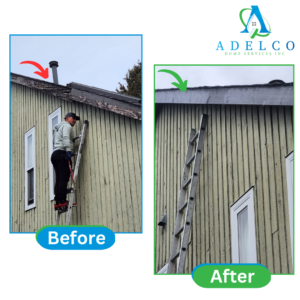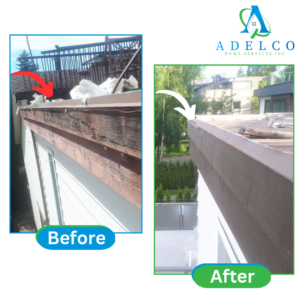 Contact AdelCo Home Services Inc.
AdelCo Home Services Inc. is popular for providing superior exterior home cleaning and maintenance services such as Fascia Repair, Soffit and Fascia Installation, Window Cleaning, Gutter Cleaning, Hidden or Built in Gutter Repair, Gutter Installation, Power/Pressure Washing, Moss Removal, Roof Cleaning, House Washing, etc. services throughout Metro Vancouver, Fraser Valley, and Tri-Cities of British Columbia, Canada. Call us today at 1-888-789-6222.