Window Cleaning in Aldergrove
Regular window cleaning is very essential because it removes contaminants and pollutants that have stuck on the glass that prevents natural light from penetrating inside. But because of our busy schedule, we often give attention to our windows. Especially that there are many windows in Aldergrove that are quite big and hard to clean. That is why it is necessary to hire a professional window cleaning agency like AdelCo Home Services.
AdelCo Home Services is the most recommended professional cleaning company in Aldergrove and along with some places in Vancouver BC. Some of our other well-known services in Aldergrove are gutter repair and gutter cleaning, roof repair, and window cleaning. With affordable rates and high quality of service that speaks for itself, we train all of our employees to be professional in everything they do. We create a wonderful experience for our customers, even when personal interaction is minimal. We are offering professional Window Cleaning services for residential and commercial properties of Aldergrove residents. Maintaining a routine for cleaning the windows of your properties in Aldergrove keeps your glass in good condition when focusing on specific aspects of your home or work. As always, we clean your windows by hand so you can enjoy a clear view and sunlight. AdelCo Home Services makes every window in Aldergrove clean and pleasing to the eye. Aside from window cleaning, we also offer gutter cleaning so that your gutters will perform well even when it's raining. Find out why we are the number one choice of Aldergrove customers by calling us today and book your next Window Cleaning appointment with us.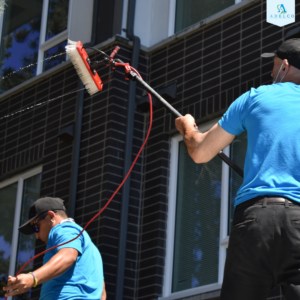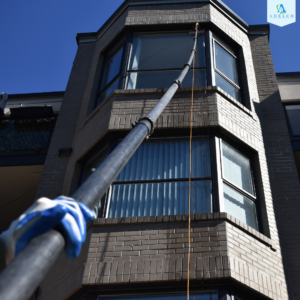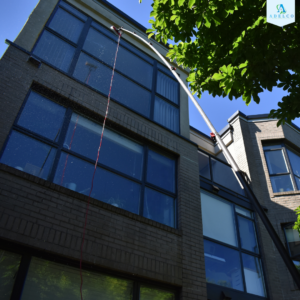 Gutter Cleaning, Installation, and Repair in Aldergrove
Each Gutter Cleaning Service that AdelCo Home Services performs is executed with great attention to detail, maximum accuracy, and highest safety which leads to impeccable results, this is why our clients prefer us for their cleaning services. Gutter repair and gutter cleaning is necessary when leaves and other debris clog up to your gutters and cause a leaky roof or water damage to the interior and exterior of your house. AdelCo Home Services is a reliable roofing contractor in Aldergrove that solves any of your roof-related issues including gutter repair, roof repair, and many more.
When you work with the leading roofing companies like AdelCo Home Services, you will instantly notice the difference that real professionalism, quality, and integrity can make. We provide high-quality and professional Gutter Cleaning services for residential and commercial properties in Aldergrove. AdelCo Home Services is definitely one of the most worth paying for roofing companies in Aldergrove and some other places in Vancouver. We will make sure your gutters are running as they should and inform you if any gutter damage so you can take action. We also offer Gutter Repairs in Aldergrove as well to fix it before it becomes a bigger problem. Pictures will be sent to you via email or shown to you in person so you can see the awesome work our technicians have done.
Call us at 1-888-789-6222 to book your next Gutter Cleaning, Gutter Installation, Built in Gutter Repair and Gutter Repair services today in Aldergrove!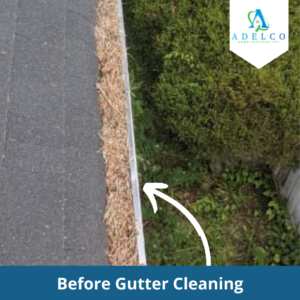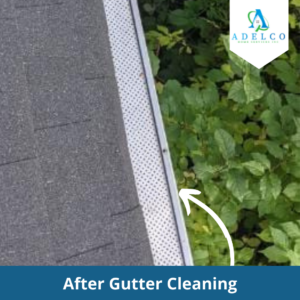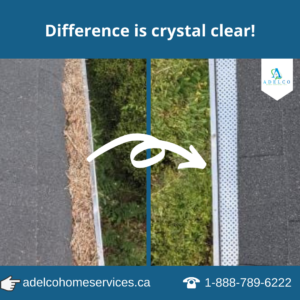 Pressure Washing in Aldergrove
Pressure Washing is a great way to clean the outside of your home. It is also a great way to clean your driveways, garage floors, patios, windows, and much more. Your home will shine clean after our work. We provide a high-quality and professional Pressure Washing service in Aldergrove, and we specialize in the maintenance and cleaning of large multi-story buildings. We always consider how to work safely, and we select an appropriate cleaning method among pressure washing, soft-cleaning, or stain removal with special products. AdelCo Home Services is fully insured and well-prepared for any project whether it is roof repair, gutter repair, or window cleaning in Aldergrove. Call us today and book your next Pressure Washing Services in Aldergrove.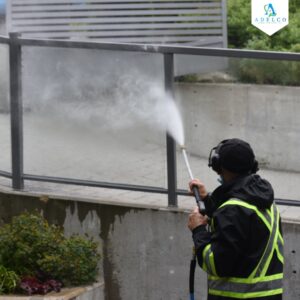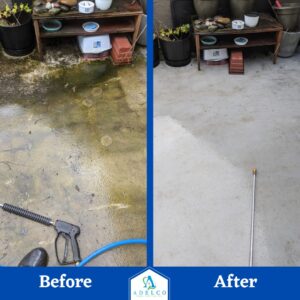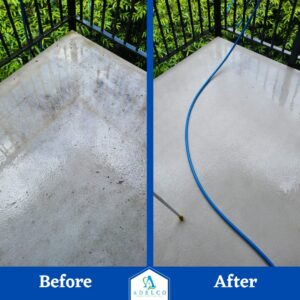 Roof Cleaning and Moss Removal in Aldergrove
Cleaning your house's roof can be dangerous. That is why it is advisable to work with professional roofing contractors and roofing companies. Professional roofing contractors have been in the industry for many years and work on different types of roofing. They have expertise in different roofing projects and can finish the work without any mistakes. They also make sure that your roofs remain safe and finish their work smoothly.
AdelCo Home Services is a roofing contractor who installs a new roof or repairs a damaged roof that is cost-effective. Our professionals can avail of quality roofing materials at lower costs with our suppliers. We also provide quality materials to all of our gutter repair, window cleaning, roof repair, and other repair and reinstalling services here in Aldergrove. Lastly, we ensure to enhance safety after the work is being done.
When you hire AdelCo Home Services to manage your cleaning needs, you are making a sensible investment. The cost of Roof Cleaning depends on the size of your roof and the pitch. Our latest technology will make your roof look new again. Roof cleaning is a long-term investment and you are protecting your property for many years to come. AdelCo Home Services provides professional Roof Cleaning and Moss Removal services to Abbotsford residents. As always, AdelCo will include FREE Gutter Cleaning in every roof cleaning and moss removal services you booked. Call us today to have your roof be cleaned and get your Free Gutter Cleaning.
If you are looking for a roofing contractor to solve your roof-related problems such as gutter repair and roof repair, contact us now at 1-888-789-6222. AdelCo Home Services is one of the best cleaning and roofing companies in Aldergrove. We also offer other services such as commercial window cleaning, residential window cleaning, gutter cleaning and repair, pressure wash, Roof Moss Removal, and Roof Cleaning in Aldergrove and near places. We make sure all of our professional services are worth paying for.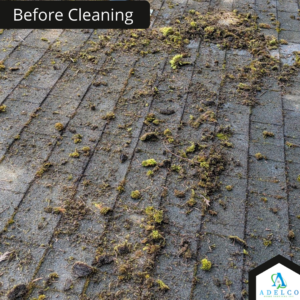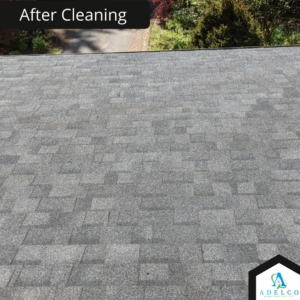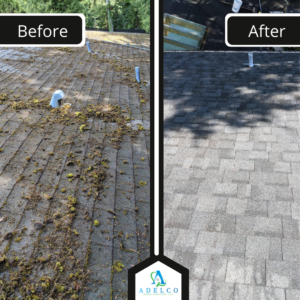 Soffit Fascia Repair and Installation in Aldergrove
Whether you need Fascia Repaired or New Fascia Installed, our Fascia Installation and Repair Specialists will assist you in getting your Fascia Problems solved right the first time and within budget. Call us now for Fascia Installation or Fascia Repair.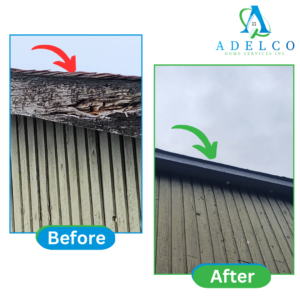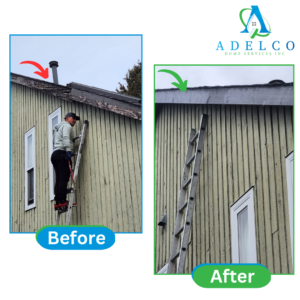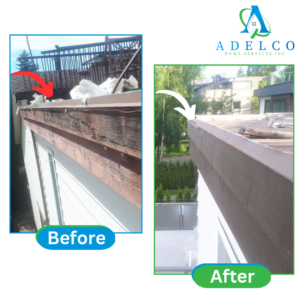 Contact AdelCo Home Services Inc.
AdelCo Home Services Inc. is popular for providing superior exterior home cleaning and maintenance services such as Fascia Repair, Soffit and Fascia Installation, Window Cleaning, Gutter Cleaning, Hidden or Built in Gutter Repair, Gutter Installation, Power/Pressure Washing, Moss Removal, Roof Cleaning, House Washing, etc. services throughout Metro Vancouver, Fraser Valley, and Tri-Cities of British Columbia, Canada. Call us today at 1-888-789-6222.