Window Cleaning in Port Coquitlam
AdelCo Home Services Inc. take pride in employing skilled, motivated, and well-trained window cleaners. We are well known in the Vancouver area and Port Coquitlam homeowners are happy with us. AdelCo team knows how important is your home to you. That's why Port Coquitlam homeowners like our high-standard and professional Window Cleaning services. We will customize your cleaning needs as you wish. We have cleaned different kinds and styles of windows in Port Coquitlam townhomes, huge homes, new homes, buildings, and everything in between. Call us today at 1-888-789-6222 for your Window Cleaning appointment in Port Coquitlam.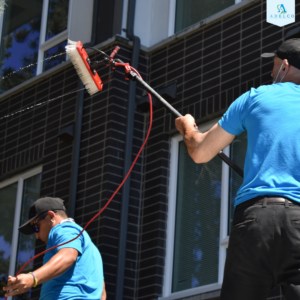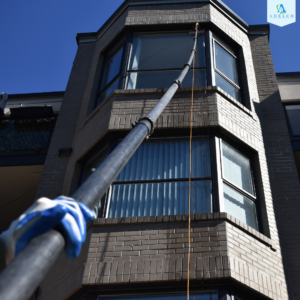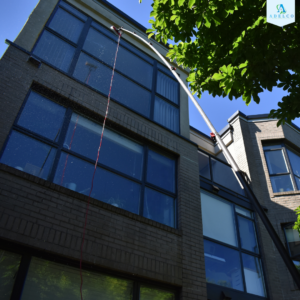 Gutter Cleaning, Installation, and Repair in Port Coquitlam
Gutter Cleaning is our specialty and we are proud to provide Port Coquitlam homeowners with our fast, friendly, and affordable Gutter Cleaning services for their residential and commercial properties in Port Coquitlam. We stand behind every job we do and that's why we are a trusted company among many homeowners. Our technicians never leave a mess behind and we give you a warranty on any job we perform on your house. Gutter Cleaning is not a task many people will desire to do, and homeowners in Port Coquitlam know this is true. You can rely on our highly trained technicians who will make sure your gutters are cleaned and checked for any damage. We offer Gutter Repair services in Port Coquitlam as well and make sure you don't spend any extra money on something it can be fixed.
Call us at 1-888-789-6222 to book your next Gutter Cleaning, Gutter Installation, Built in Gutter Repair and Gutter Repair services today in Port Coquitlam!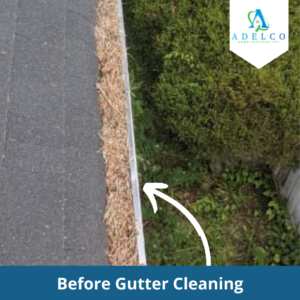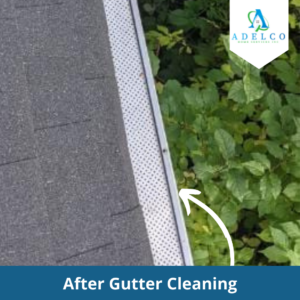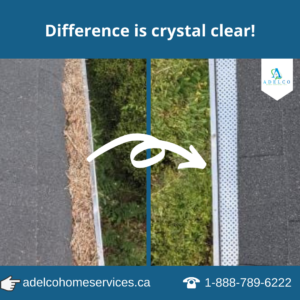 Pressure Washing in Port Coquitlam
Trusted, AdelCo Home Services provides safe, affordable, and exceptional Pressure Washing Services for Port Coquitlam homeowners. We provide free quotes for all your Pressure Wash needs. We offer professional pressure wash such as Exterior House Washing, Driveways, Walkways, and much more. It is very important to select an experienced, licensed, and insured company and AdelCo Home Services has all of that. We are able to remove years of build-up, mildew, and dirt from your property. We know that scrub brush and soap won't do the trick, you need special equipment and experienced professionals to get the job done. Call us today at 1-888-789-6222 to find out how we can make your house attractive and beautiful again.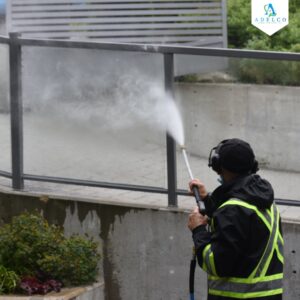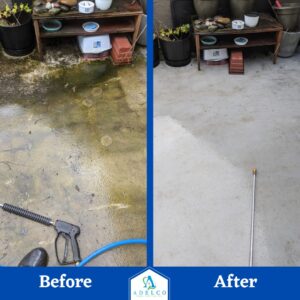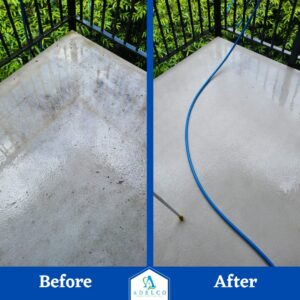 Roof Cleaning and Moss Removal in Port Coquitlam
At AdelCo, we use only the Soft Wash Cleaning process when it comes to Moss Removal or Roof Cleaning. It is the only way to safely remove moss and algae stains from your roof. We will make sure this method will restore your shingles and other outdoor surfaces back to their proper condition without any damage. Our trained technicians clean with science not with high pressure. We perform a roof inspection first on every roof before cleaning it. Port Coquitlam homeowners trust us when it comes to Moss Removal or any other Pressure Washing Services. Find out more by calling us today at 1-888-789-6222 and book your next Roof Moss Removal and Roof Cleaning appointment in Port Coquitlam with AdelCo.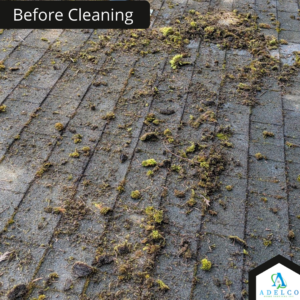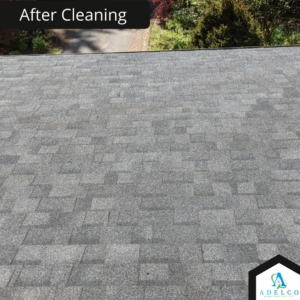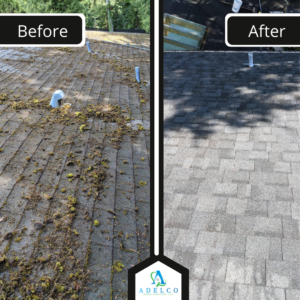 Soffit Fascia Repair and Installation in Port Coquitlam
Whether you need Fascia Repaired or New Fascia Installed, our Fascia Installation and Repair Specialists will assist you in getting your Fascia Problems solved right the first time and within budget. Call us now for Fascia Installation or Fascia Repair.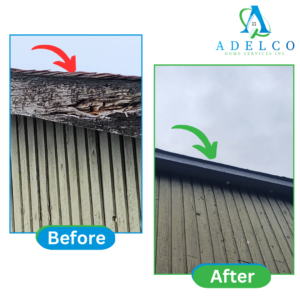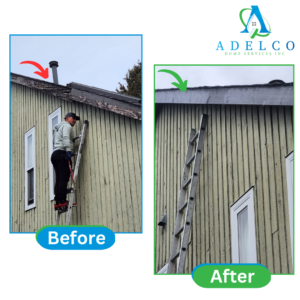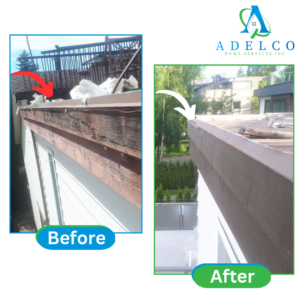 Contact AdelCo Home Services Inc.
AdelCo Home Services Inc. is popular for providing superior exterior home cleaning and maintenance services such as Fascia Repair, Soffit and Fascia Installation, Window Cleaning, Gutter Cleaning, Hidden or Built in Gutter Repair, Gutter Installation, Power/Pressure Washing, Moss Removal, Roof Cleaning, House Washing, etc. services throughout Metro Vancouver, Fraser Valley, and Tri-Cities of British Columbia, Canada. Call us today at 1-888-789-6222.