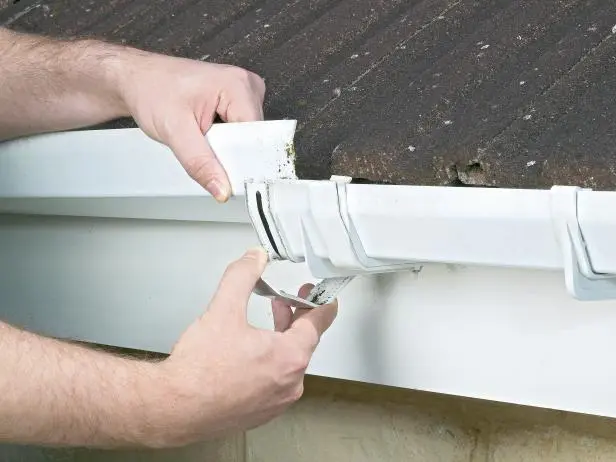 Gutter Repair Service Abbotsford

100% Satisfaction Guaranteed!
We're popular for Gutter Cleaning too! 🧹 Call us now to know our Service Cost 📲👇
OR

Dependable gutter repair in Abbotsford
Your gutters are essential parts of your building. They drain the waters and effectively channel the water from your building: this makes them very important, and their maintenance should be taken seriously. Faulty gutters can cause further complications to your building for many reasons.
Firstly, they block water flow, which can cause water to be stagnant, weakening your walls. Secondly, they cause water to run off their right course, leading to water retention, which is also bad for your building.
This being noted, gutter repairs should be part of a typical building maintenance routine. We at AdelCo Home Services are experienced in the field and can guarantee you satisfactory results.
Our Service Areas:
Not only Vancouver, but we also serve a majority of service areas in British Columbia. You can find us for gutter cleaning and gutter repair in:
Gutter Repair Expert in Abbotsford

Our experts are experienced in the field and are tested and trusted. Our professional provides one of the best and most dependable gutter repairs in Abbotsford. Our experts are trained and re-trained in the field and guarantee you satisfactory results.
Our professionals would listen to your demands and based on professional insights, repair your gutter with the best methods. Our professional promises to give you good value for your money all because you deserve the best.
Our professionals can repair your gutter, restoring it to its original state. Our services come at affordable rates while we don't compromise on quality giving you more for less.
Hire our team of experts today for quality, dependable service at affordable rates brought right to your doorstep anywhere at Abbotsford.
For quality gutter repair in Abbotsford, call us at 1-888-789-6222. For quality service at affordable rates. Reach out to our customer-friendly representative today, let's discuss bringing you our services.