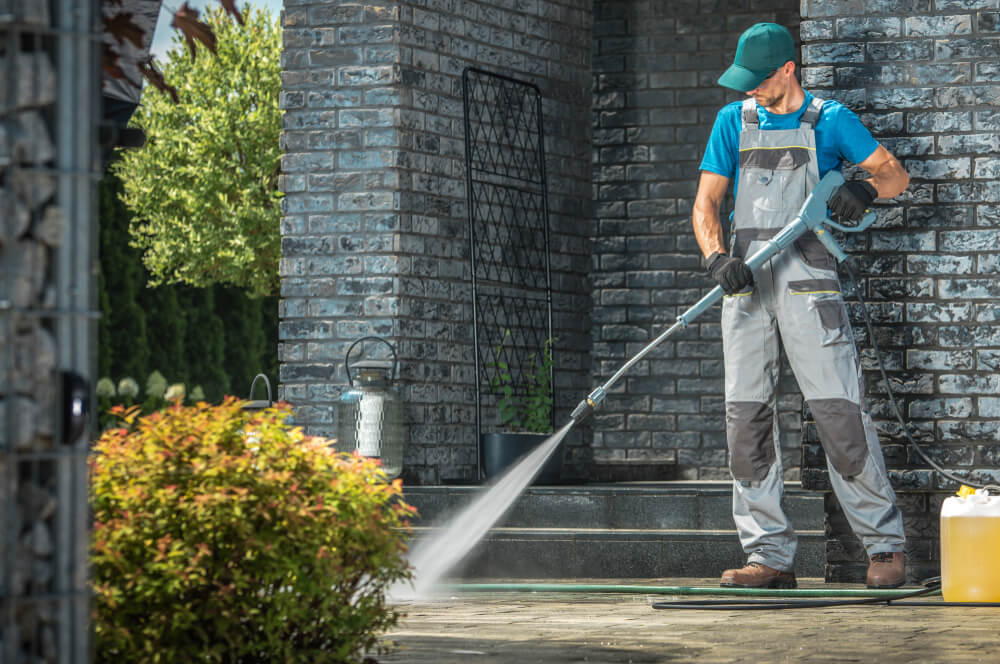 Pressure Washing Abbotsford BC
"We clean your space, not your Wallet!" Call now to make your place Shine!
OR
Effective Pressure Washing in Abbotsford
Why pressure wash? Why not! Pressure washing is an effective stain removal method that uses water at high pressure to remove dirt that would otherwise be too difficult to remove via regular washing.
Pressure washing is effective, fast, and efficient all reasons why you really should get your exteriors pressure washed. By pressure washing, you can conveniently eliminate all forms of unwanted dirt, stains, and unwanted growths from your wall, roof, and gutter.
What's more? With pressure washing, you can effectively remove stains that would have otherwise made painting difficult. In other words, pressure washing helps to prepare your buildings for painting.
While you might want to do this on your own, we advise you delegate to professionals. We at AdelCo Home Services work with professional pressure washer who can help you wash your exteriors spotlessly clean.
Power Washing Specialist:
Our professionals are trained and retrained in the field and can provide you satisfactory results. We use the best technique suited for your situation to pressure clean your exteriors based on professional insights, experience, and research.
Our professionals work with the best equipment available in the field today to give you premium service. We would wash just as you demanded after having listened carefully to your demands and making professional recommendations.
We offer you quality service all at affordable rates, so why not call 1-888-789-6222 today at AdelCo Home Services for an experience guaranteed to last long term.
Our Pressure Washing Service Areas:
We serve a majority of service areas in British Columbia. You can find us for Pressure or Power Washing Services in:
For quality pressure washing in Abbotsford. Call us today at 1-888-789-6222 for quality service at affordable rates.
Call our customer friendly reps today so we can talk about bringing you our services.