Unlike the walls of the house, your fingerprints and grime are clearly visible on the windows and making your view blurry. You might clean your windows but may leave your windows with thick streaks over them. Whether you live in Vancouver, Burnaby, Richmond, Tri-Cities, or any corner of the world, you must adopt the best way to clean your windows. But it can be a tricky task to come up with the best way to clean your windows.
A professional window cleaner can perform this task with complete safety and expertise. They won't be left any thick streaks and make your view as clear as possible.

What is the best way to clean your windows?
Windows are an important part of the house. They should be spotless and compel your guests to do some appreciation for maintaining it well. Clean windows will allow more sunlight to enter your house and with a clear view, you will feel more connected with the world. Follow these some of the best ways to clean your windows –
a) Don't forget to use natural cleaners instead of using ammonia or alcohol-based cleaners.
b) If your window is having a highly difficult spot then you can remove it by applying a solvent like acetone on a cleaning cloth and then apply it on the spot.
c) Don't try to use any blade or razor for removing any stubborn spot on the window. It will leave scratches on your window and it won't look good.
d) Make use of a soft lint-free wipe for subbing or spreading the solution on your windows. Try to rub it in a different direction so that all the corners of the window will get clean.
e) Use the cleaning rag to wipe out the extra water on the windows.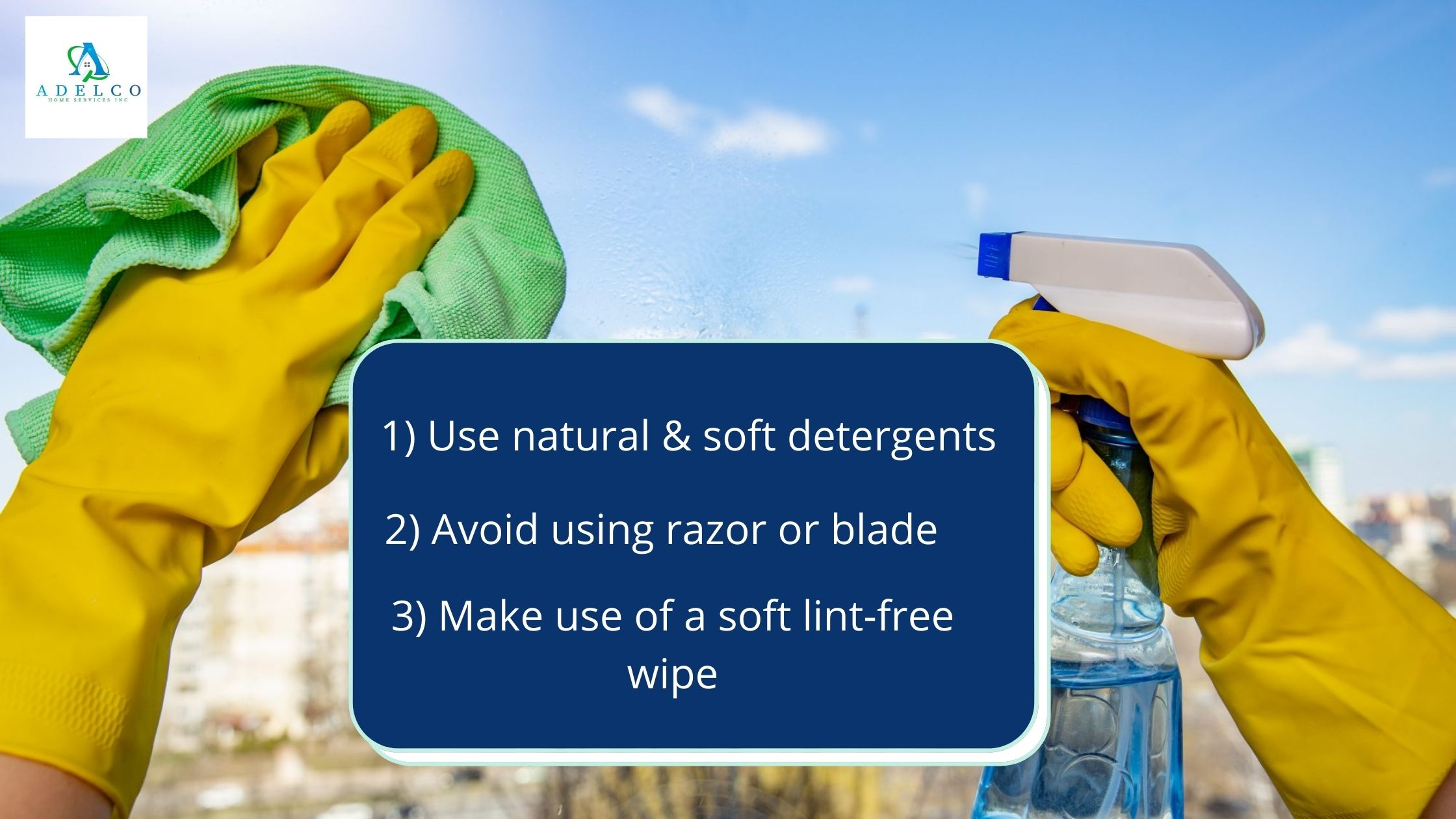 What do Professional Window Cleaners Use to Clean the Windows?
There is no doubt that sparkling clean windows enhance the look and feel of your home. Every homeowner wants to have streak-free windows and most of us must have seen how a professional window cleaner cleans the window of a building. No matter how much a window is at the height they clean it with full safety.
They don't use harsh window cleaning detergents but make use of some soft detergents that don't include strong chemicals as strong chemicals won't do any magic instead they may harm your window. They might leave some stubborn spots which can be hard to remove in the future and you are only left with window replacement. So, it better to hire a professional window cleaner instead of doing it all by yourself. For any query call us at 1-888-789-6222
How to Prepare For Windows Cleaning?
If you are going to clean your windows on a warm day then it is recommended to use cold water to get the work completed quickly otherwise, use warm water. Pour some water into the bucket and then add 1-2 teaspoons of dishwashing liquid. Also collect all the necessary tools required to clean the window like rubber gloves, bucket, wipe, cloth, etc. It is possible that you might get all these things in the market but it is not necessary that you will perform it with full perfection. So, keep all your stress of cleaning the windows aside and hire the window cleaning Burnaby experts.

Home Made Window Cleaning Solution –
a) Take 2 cups water in a bucket
b) Add 1/2 cup white or cider vinegar into it
c) Then add 1/4 cup rubbing alcohol 70% concentration
d) After that combine the ingredients and pour them in a spray bottle.
Use this liquid gently and place it away from kids and your pets.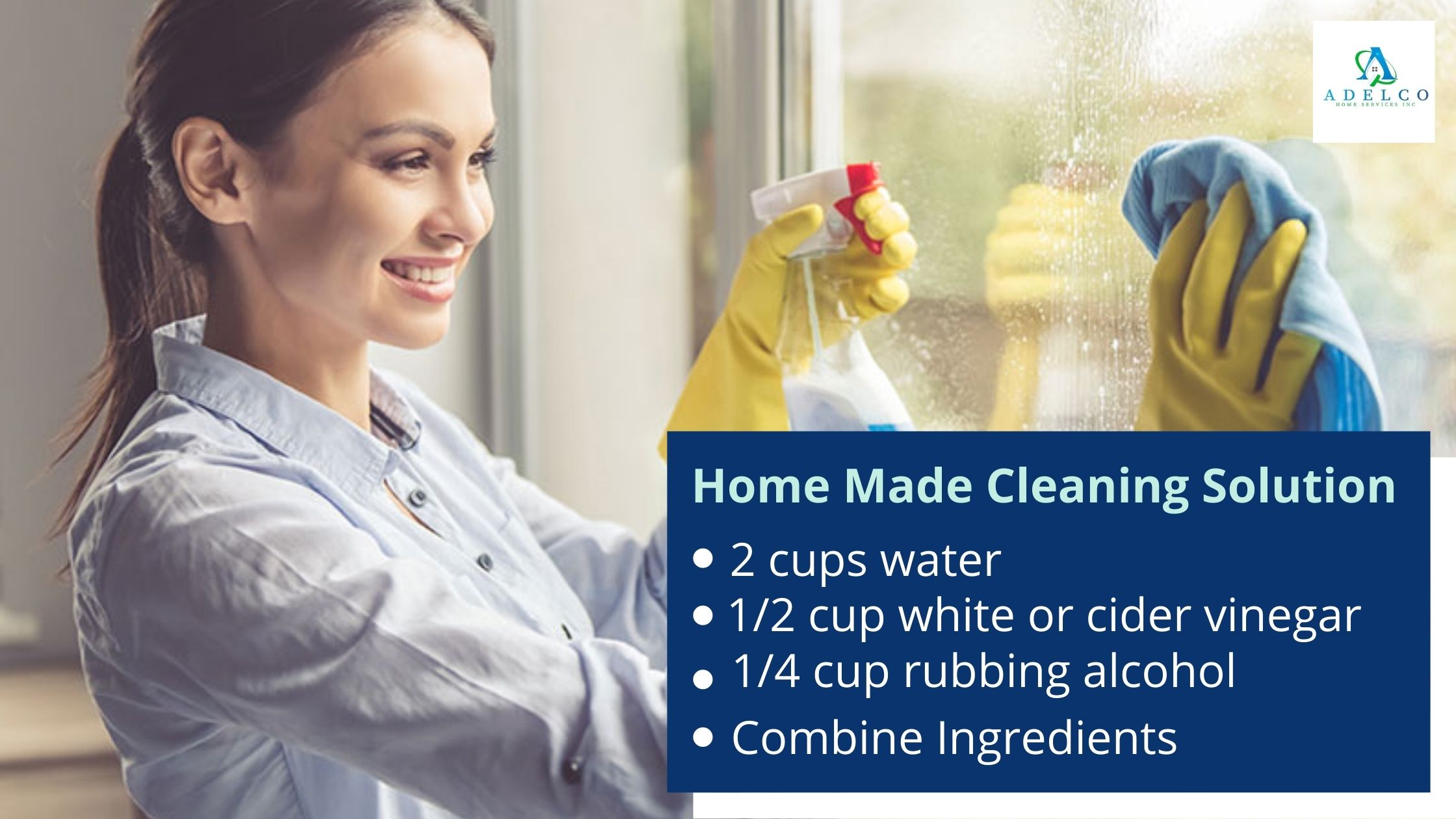 Conclusion –
Hope you are now aware of the best ways to clean windows in Burnaby or any other place in the world. One must implement the above-said ideas when you go for window cleaning. This will keep your windows sparkling and shining all the time. It is a good idea to hire a window cleaning expert so that this cleaning process goes smooth and can be completed perfectly. For booking a window cleaning Burnaby appointment contact us anytime.
About Author