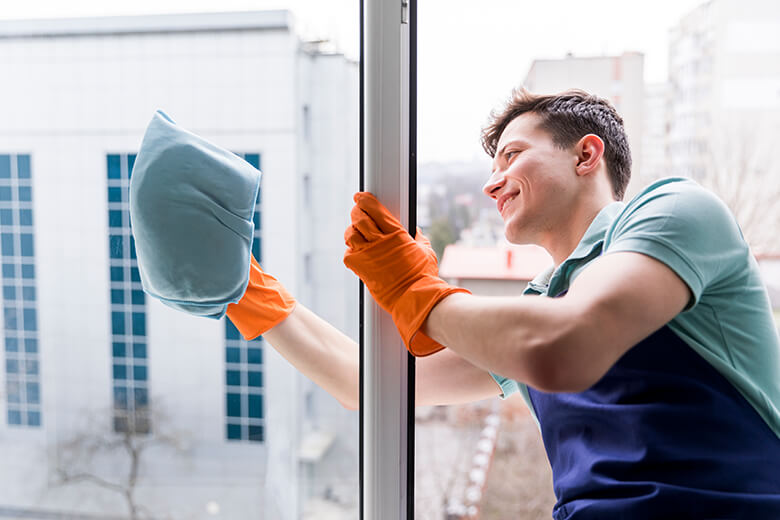 Window Cleaning Burnaby
Keep your windows sparkling and free from dirt all year long! Schedule a Free Consultation!
OR
A Safe and Efficient Window Washing and Cleaning Services in Burnaby
Let us make your windows shine brighter like a Diamond! 
Window cleaning is not a trivial task as many think, it requires large amounts of concentration, caution, and precision. It is therefore vital that if your windows are cleaned, they be cleaned right. After dusty, rainy, or hazy weather, you may find yourself in need of window cleaning services that offer quality services and meet all your window cleaning needs at an affordable cost. Let our professional window cleaners at AdelCo clean your residential or commercial window in Burnaby and wow you with our superior cleaning skills.
Homeowners who have used our services can confirm that our window cleaning prowess is second to none; therefore, no one is better suited to care for your window cleaning needs than our window cleaners in Burnaby. We will use the best equipment to clean your windows and make them clean and sparkling efficiently. Feel free to explore what we offer for residential window cleaning and commercial window cleaning.
Professional Window Cleaners in Burnaby
At AdelCo Home Services, our team of professional window cleaners guarantees an impeccable job on your windows using the most sophisticated equipment, solutions, detergents, and effective cleaning techniques to make sure your windows are clean and bright and spotless.
Our Burnaby window cleaners at AdelCo Home Services will ensure you get the best results from cleaning your home's windows without lifting a finger. At AdelCo Home Services, helping you to make sure the windows, sills, and panes on your property in Burnaby are clean and bright is our topmost concern.
Our Work Speaks Louder than the Words!
Contact A Team Member Today
Contact us at 1-888-789-6222 to schedule an instant FREE consultation call or fill-up the form to let us contact you with estimation. Our window washing and cleaning experts will assist you with your window cleaning needs and provide you a FREE cost and time Estimation.
You are just a step away from enjoying an affordable windows cleaning service in Burnaby.