An electric power washer is a wonderful technique invented to make the cleaning process easy and efficient. One can simply use this amazing machine for cleaning different areas or things in the home such as – furniture, floors, concrete, open-air surfaces, driveways, etc. After using it you will find that your work gets completed before the estimated time and no efforts will be wasted. It also adds value to your home and social status.
The electric power washer machines have different functions and a number of varieties. Before selecting and buying, first analyze your washing and cleaning needs because each type has its own advantages and disadvantages. Let's discuss the basic benefits of using an electric power washer in Burnaby.
1) Easy to Maintain and Operate
It is very easy to maintain and operate the electric power washer. You just need to plug the wire in the socket and your power washer is ready to work. They are light-weighted machines as compare to petrol pressure washers because they don't include a weight-increasing element like – engine or fuel tank. That's why their maintenance is easy. The best thing is that they don't create noise in the home and clean the surfaces within minutes.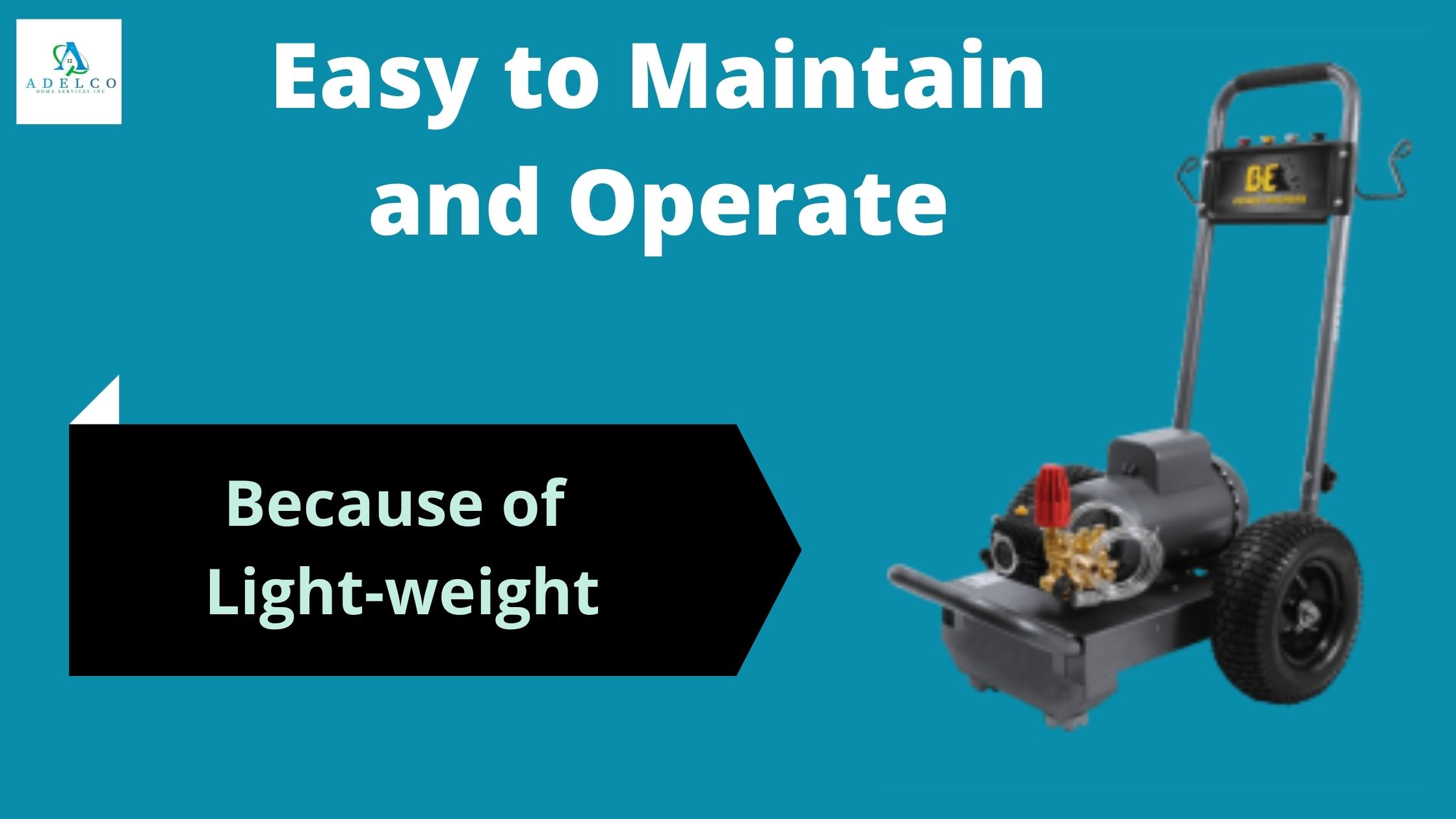 2) No Fuel is Required
Electric power washers don't need fuel like petrol to run. It is operated on electricity and eliminates the need for cooldown or recovery time between uses that happens to petrol washers. As we all are aware of increasing rates of petrol and it would be challenging to spend some amount of money every time you want to power washer. But this won't be the case with an electric power washer.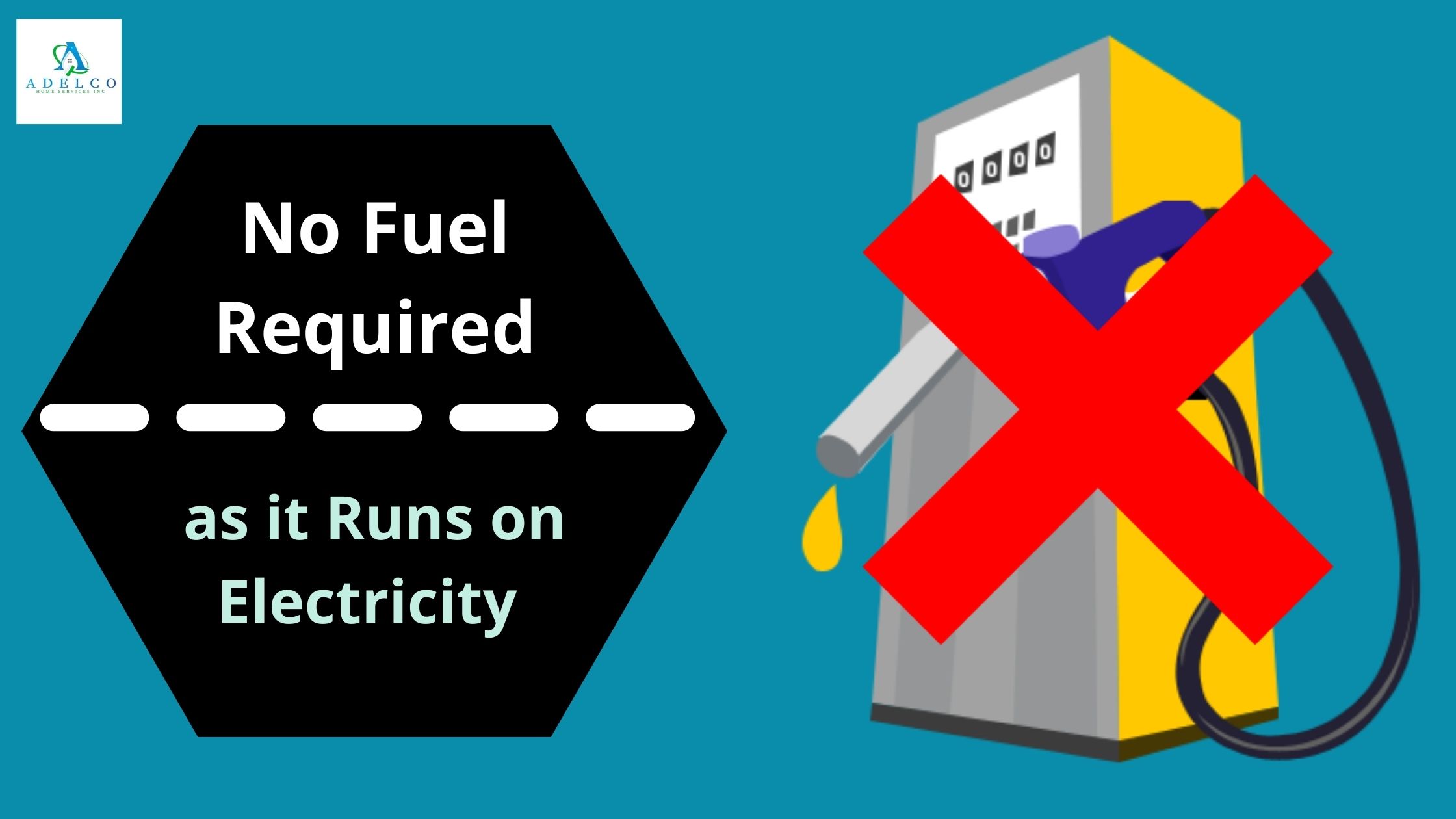 3) Electric Power Washer is Cost-Efficient
You will be surprised to know that an electric power washer will make you spend only $90 – $200 only while a gas pressure washer can cost you approx $300 – $800 which is costlier than an electric power washer. If you hire a Pressure Washing Burnaby expert then it may be cost you even lesser than buying the electric pressure washer and that too providing professional cleaning services. That's why instead of purchasing a pressure washer — coupled with the amount of time it takes to complete the job and the dangers it entails — most of the homeowners find it worth the cost to hire a professional cleaner.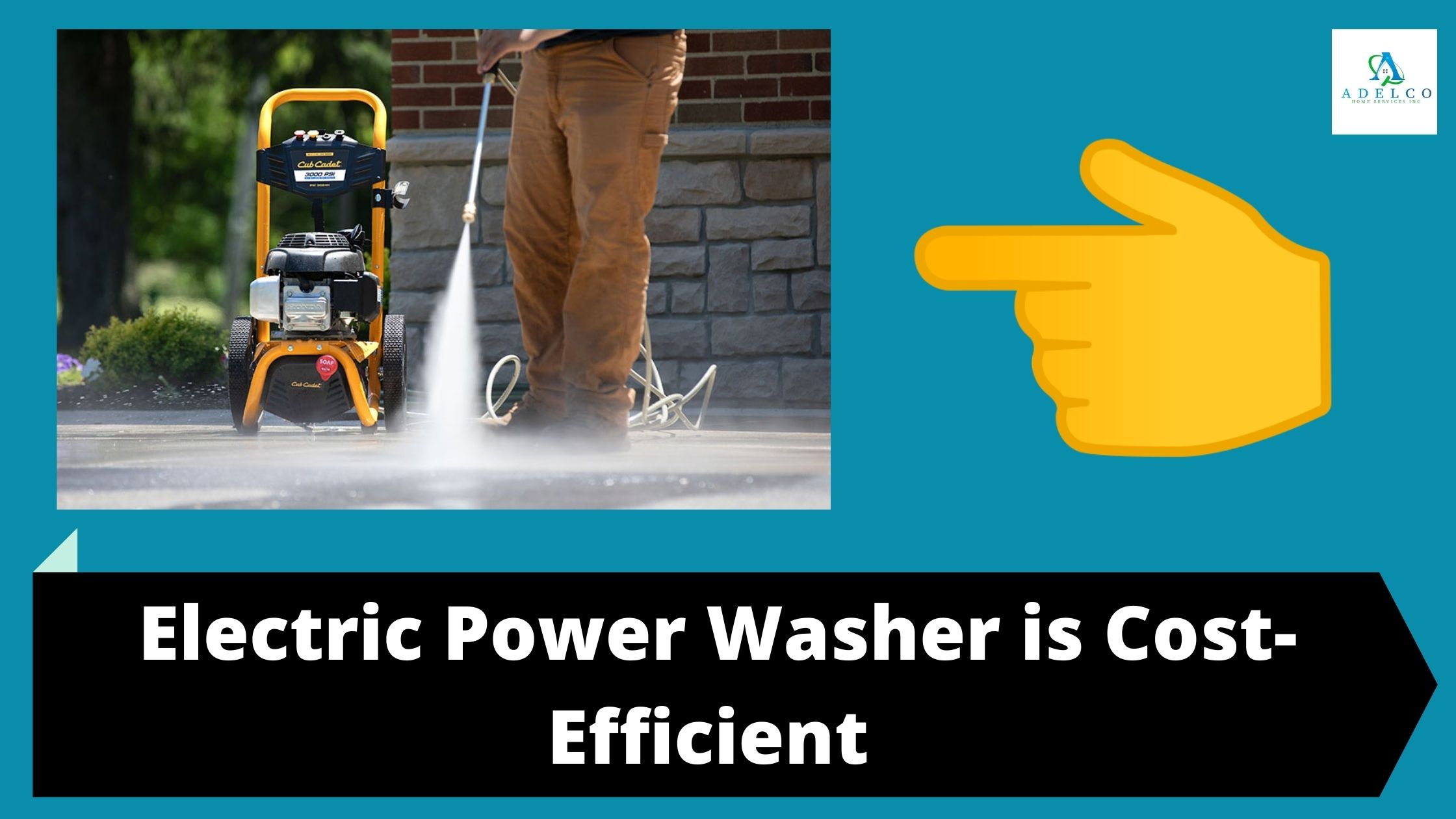 4) Saves a Lot of Time
Cleaning the home with a pressure washer can save a lot of time because the cleaning task can be done by the electric machine itself. It only requires few minutes from our busy schedule to keep ourselves live in a clean and healthy home. You can clean your car in just 10-15 minutes with this electric power washer. There are many more cleaning tasks that can be done in just a few minutes efficiently and effectively.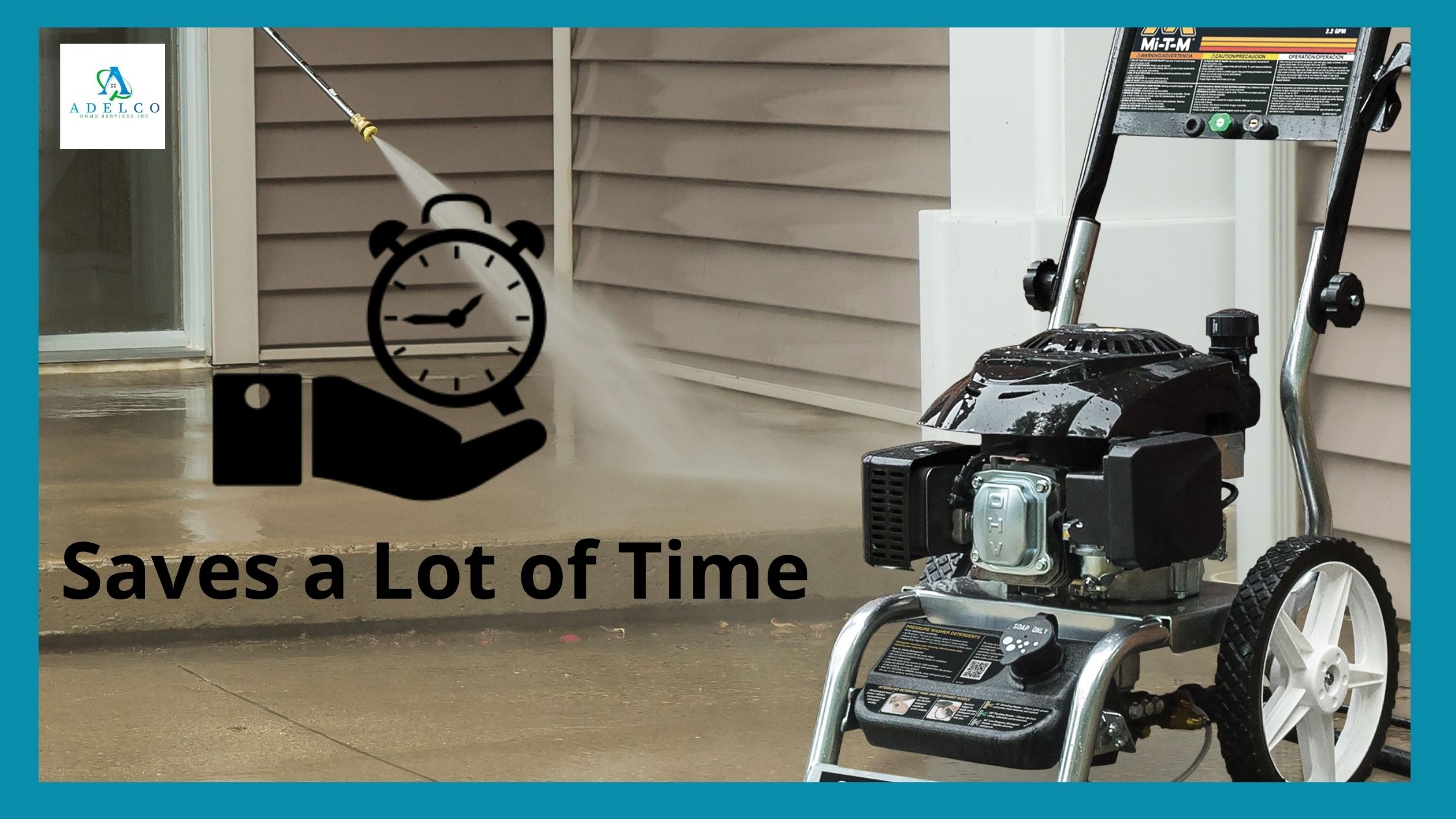 5) Clean the Toughest Grime
New stains are much easier to clean than old grime which is becoming tough as the days pass. But with the help of an electric power washer, you can remove the toughest grime within seconds and can make clean it as it was before. Whether the stain is on your couch, floor or car seat, you can make it disappear by cleaning it with a pressure washer. For any query you can contact us anytime.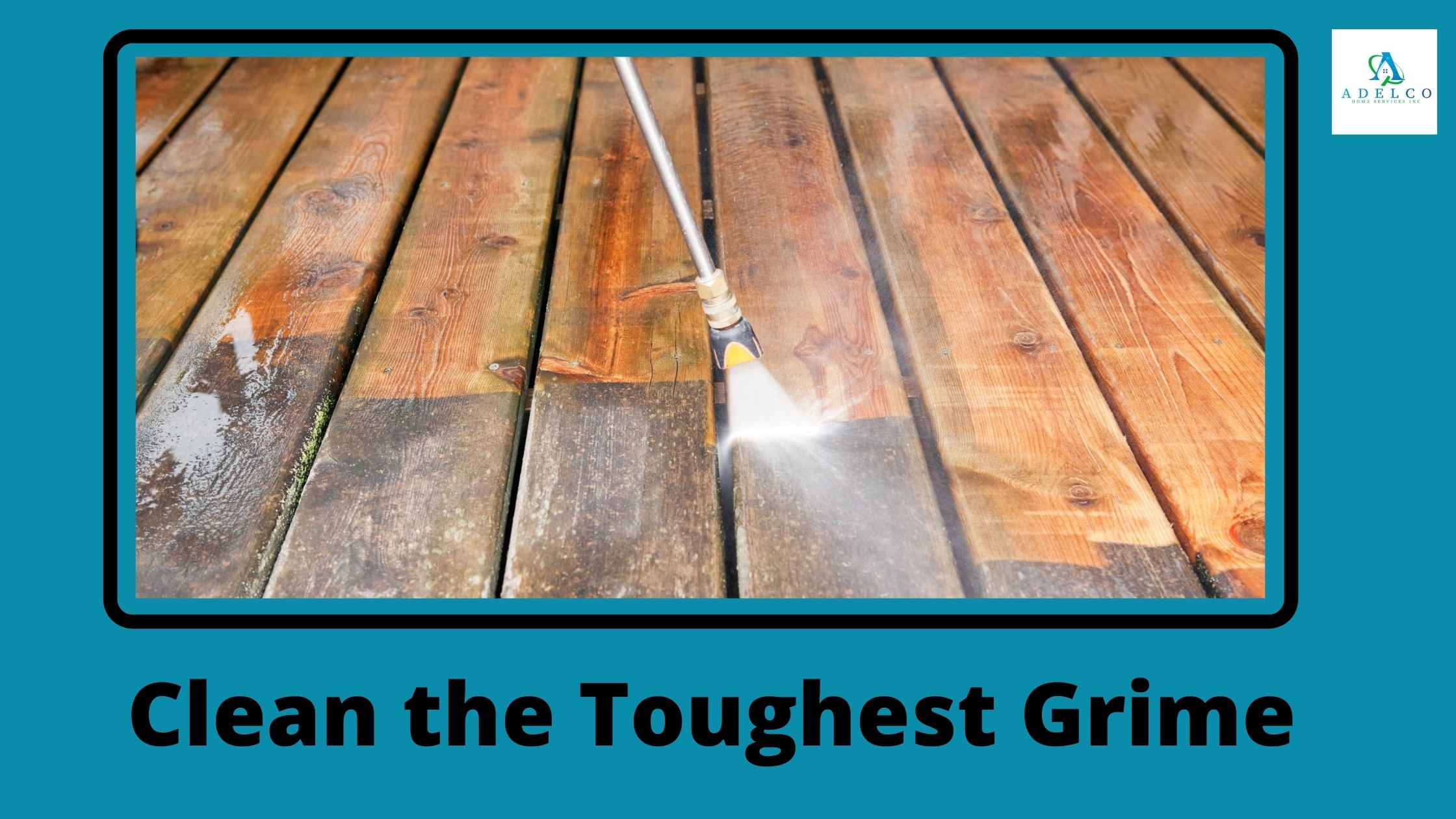 6) Easy & Convenient to Carry
Electric power washers are portable and it becomes very convenient to carry from one place to another. Because of lightweight it can be used by anyone as no extra effort is required to clean to house with this machine. But it may be harmful as there might be some electric fault and the person may get shock. So, it is important to do the cleaning task safely otherwise hire the cleaning experts to keep yourself away from any risk.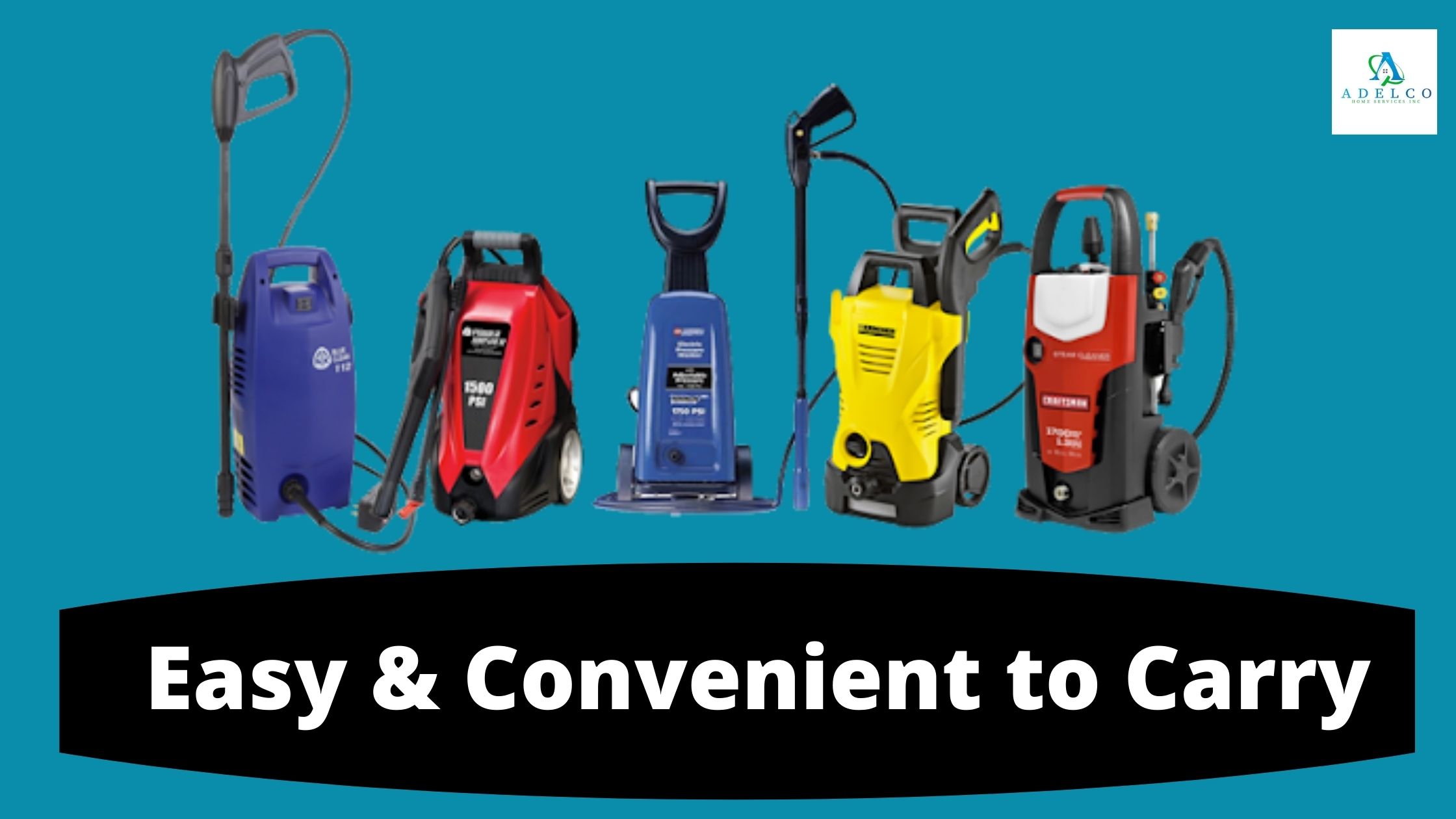 Conclusion –
We have explained some of the ultimate benefits of an electric power washer. Now it's your turn to but it after determining your needs and use it safely otherwise call a pressure washing expert who can perform this task efficiently and safely. So, if you simply want to keep the area around your home looking as nice as possible, you will most likely enjoy having an electric power washer within easy reach. For any query or booking a pressure washing appointment give us a call at 1-888-789-6222
About Author