We all love skylight windows because of their height which brings natural light and larger space, making it clear that no other window can match the stuff offered by skylight windows. At the same time, skylight cleaning can be a daunting task because you have to reach a good height and require some right tools for the job. Unfortunately, you have decided to complete the cleaning task this weekend, then here is the best guide to clean skylights effectively.
The first and foremost thing we would like to clear is the majority of the skylight windows are made from laminated fiberglass to ensure that it doesn't break easily. It doesn't mean that you can break them when cleaning because it can be very expensive to replace them. Here's how to keep skylights clean?
Skylights Cleaning Materials required For The Job:
Clean rags.
Warm water.
One or 2-gallon bucket depending on the number of skylights in your home.
Dish soap.
White vinegar.
Follow all the Safety Guidelines:
The skylight windows are installed to stay out of reach. Hence you will need to climb up a ladder or use some powerful water jet machine to reach the skylight windows. It is also important to follow all the safety guidelines if you don't want to spend a week or two in hospital with a broken hand or leg. Moreover, falls from height can also be fatal, and if you don't have the right experience for the job, then the chances of death are high.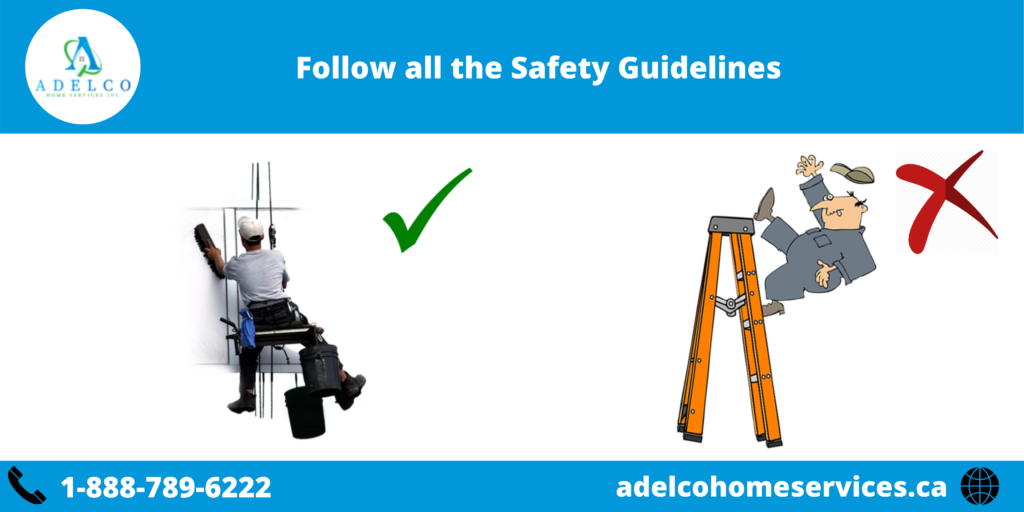 How To Clean Skylight Windows From Inside?
You have decided that you will not climb up and fall like Humpty dumpty, and you are clever enough to use a cloth and cleaning pole. You have to ensure that you have to tie the cloth tightly to the pole. Also, it is highly recommended to use a fresh cloth to ensure that you clean the mess and don't mess it up.
You are cleaning from inside so remember to be patient as you don't want to hurt your expensive roof or any other expensive décor.
Fill a gallon of warm water in a bucket and add few drops of dish soap.
Soap the pole in the bucket and wring it out and gently clean the skylight windows to remove the dirt.
If you find it difficult to remove the skylight window stains, bring vinegar into the play and add it to warm water, and you will be surprised to see your windows shining again.
Once you have cleaned the skylight windows, don't forget to dry them up using a dry cloth.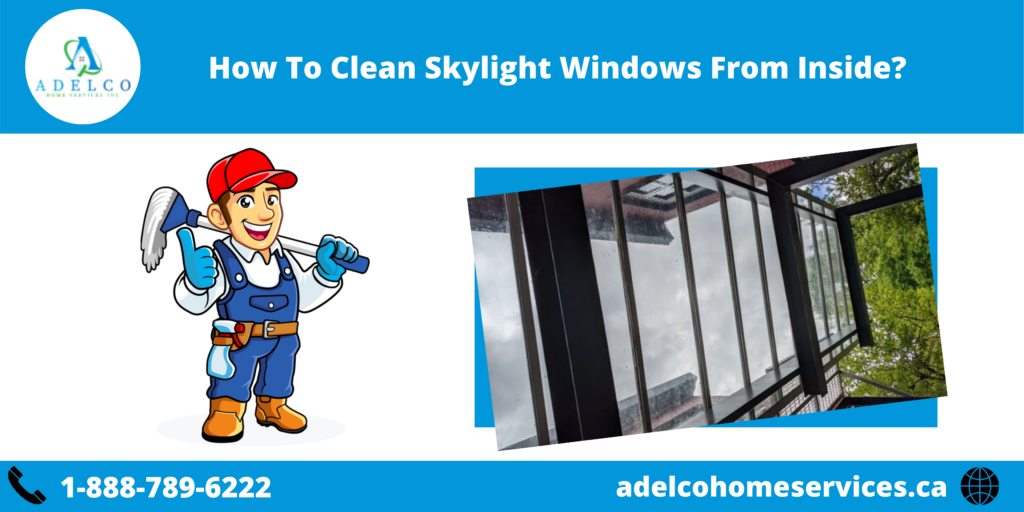 How To Clean Skylight Windows From Outside?
Cleaning skylight windows from the outside are quite daunting when compared to cleaning from the inside. You will need to climb the ladder with the same cleaning materials to eliminate the dirt from your beautiful windows.
One of the main reasons behind tough cleaning is your skylight windows have to battle nature outside, and you will find a lot of dirt and grime outside.
Most experts recommend using vinegar and a warm water mixture to remove the tough stains from the outside.
Drain the cloth and cleaning pole in the bucket containing a mixture of warm water and vinegar mixture.
Once you remove all the stains, clean the skylight windows by draining the cloth in soap and water to bring its shine back. Don't forget to clean the windows using a dry cloth at the end.
Also, let your windows dry naturally with fresh air.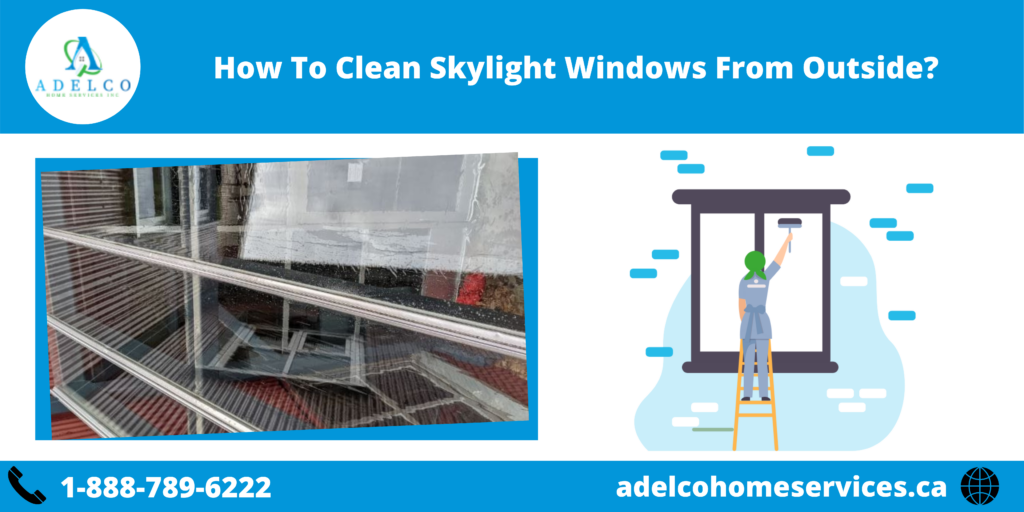 If climbing the ladder and using diversified tools is not a part of your job? Then it is better to go with experts of skylight window cleaning. AdelCo Home Services provides the best skylight cleaning service in Metro Vancouver, Fraser Vallery area, or in Tri-Cities of British Columbia and has well-trained men who are perfect for the job. Give us a call at 1-888-789-6222 to discuss your need!
About Author