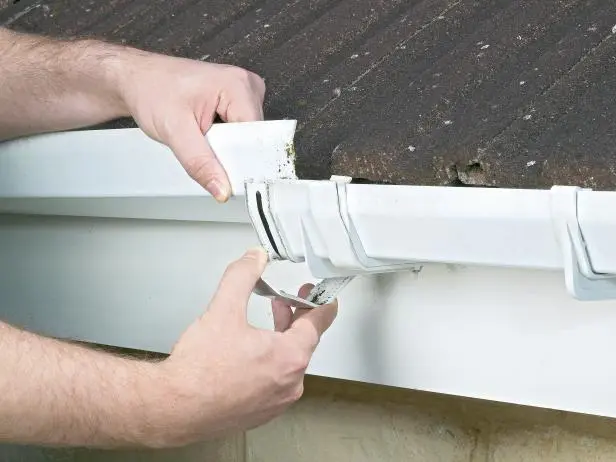 Gutter Repair Service Burnaby

100% Satisfaction Guaranteed!
We're popular for Gutter Cleaning too! 🧹 Call us now to know Service Cost 📲👇
OR

Effective Gutter Repair in Burnaby
Repairs on your gutter system are usually inevitable as most parts undergo wear and tear with time. The challenge, however, is to get the best gutter repair service to do a flawless job. At AdelCo Home Services, our gutter repair professionals offer you the best gutter repair service in Burnaby.
Admittedly, if your gutter system is not repaired or maintained when needed, it may cause some damages such as cracked walls, waterlogged foundation, and other structural problems. As such, it would be wise to seek help once you notice rusts, cracks, or hindrances in the efficiency of your property's gutter system.
Our team of professionals at AdelCo Home Services will provide you with the best gutter repair services in Burnaby. Let us get your gutter system evaluated, maintained, and repaired from time to time to prevent damages to your property in Burnaby.
Our Service Areas:
Not only Vancouver, but we also serve a majority of service areas in British Columbia. You can find us for gutter cleaning and gutter repair in:
Professional Gutter Repair in Burnaby
Let our well-trained professionals in Burnaby carefully fix all problems with your gutter system such as repair loose, leaking, overflowing gutters and realign incorrect slopes.
At AdelCo Home Services, our gutter repair experts in Burnaby use the best materials to seal cracks and leaks and fix all your gutter repair needs with the latest equipment to make sure your gutter system delivers optimal performance. Our qualified professionals at AdelCo Home Services, Burnaby will use state of the art technology to detect the problems your gutter system has and offer services to help fix such issues.
Your gutters need to be evaluated continuously and maintained to keep insects, rodents, and stagnant water at bay. For an evaluation of your gutter system today, call 1-888-789-6222 to diagnose your gutter system.