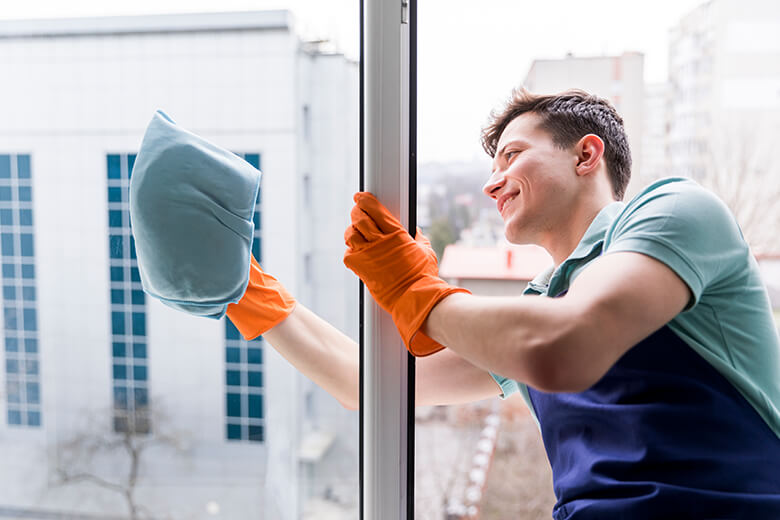 Window Cleaning North Vancouver
Keep your windows sparkling and free from dirt all year long! Schedule a Free Consultation!
OR
An Efficient and Safe Window Cleaning Services for North Vancouver Residents
We are ready to keep your windows sparkling and free from dirt all year long!
AdelCo Home Services can provide you with quality window cleaning services at a competitive cost. We provide the ultimate worry-free experience for customers in North Vancouver. You don't have to worry about any aspect of the window cleaning process, enjoy your time while we unleash our cleaning process power.
Many homeowners and businesses in North Vancouver that contacted us for the first time admitted that they felt they were in a vicious circle-they put in a lot of energy and work into window cleaning in North Vancouver, but within a week, the glass looked gray and dusty as if it had never been touched. Before becoming completely frustrated by the situation, why not consider delegating tasks to our professional North Vancouver window cleaners?
We can use our cleaning system to get rid of the dust and debris accumulated over the years. When light streams start creeping into your home, you will be amazed and realize how clean and transparent your glass pane can be. Feel free to explore what we offer for residential window cleaning and commercial window cleaning.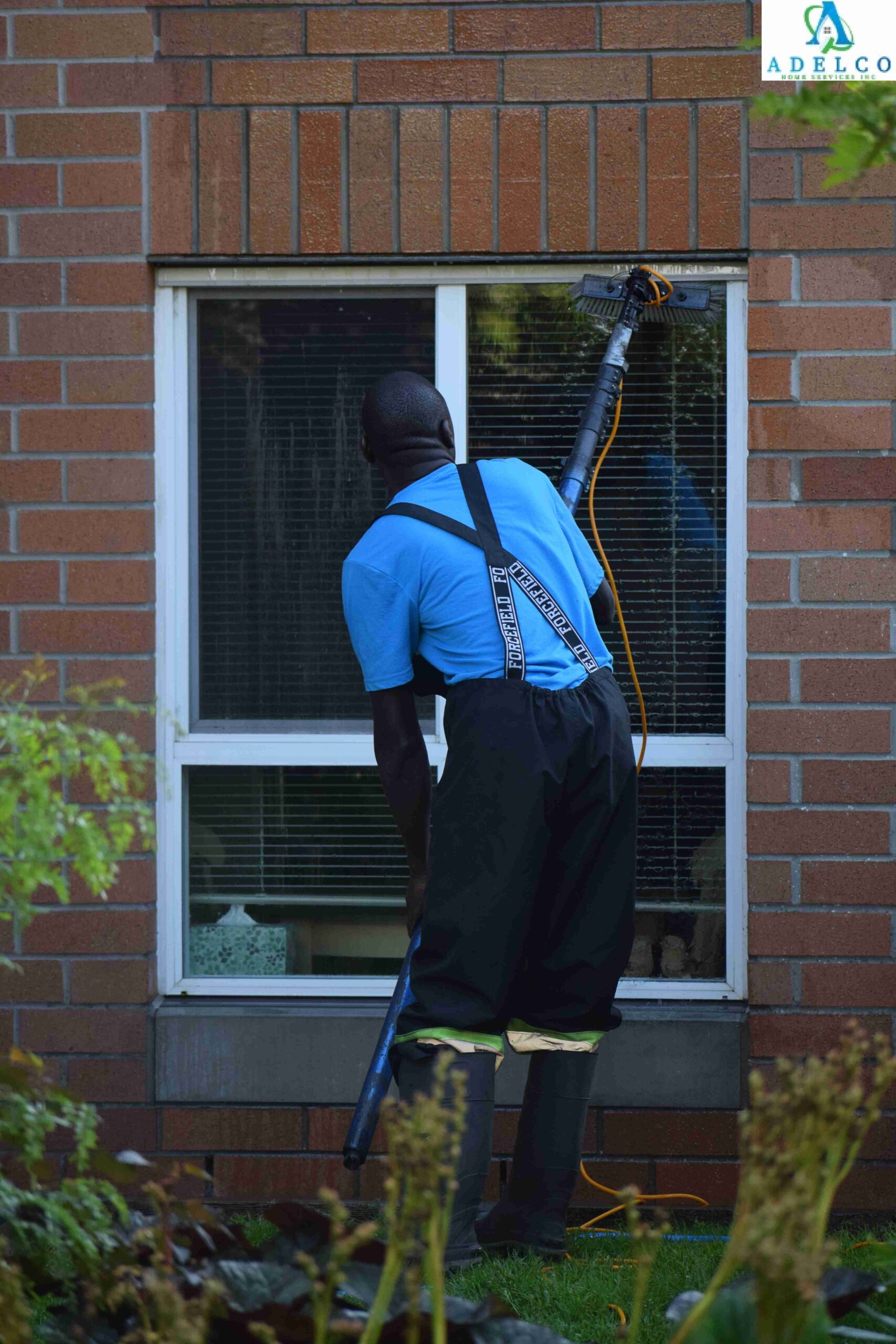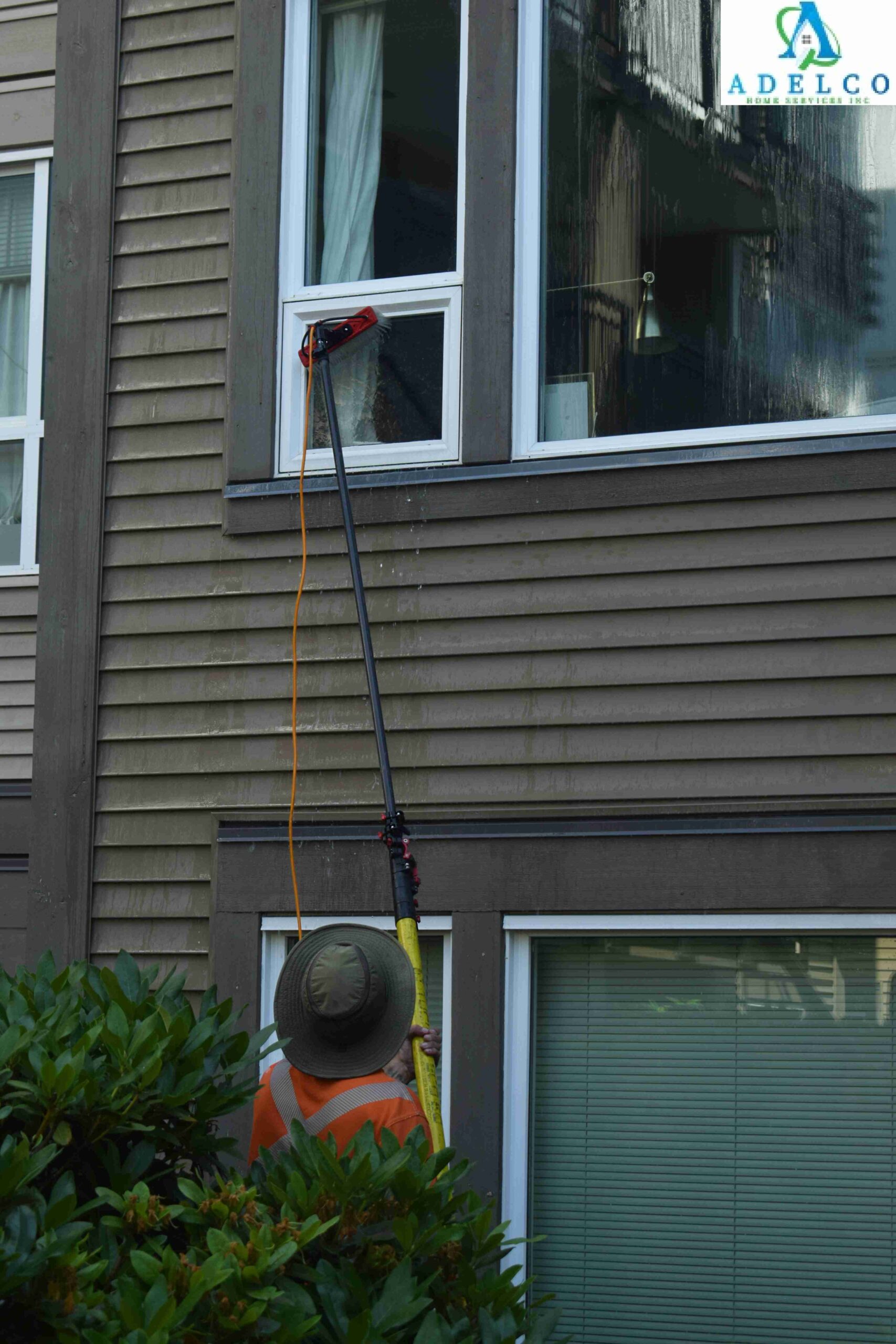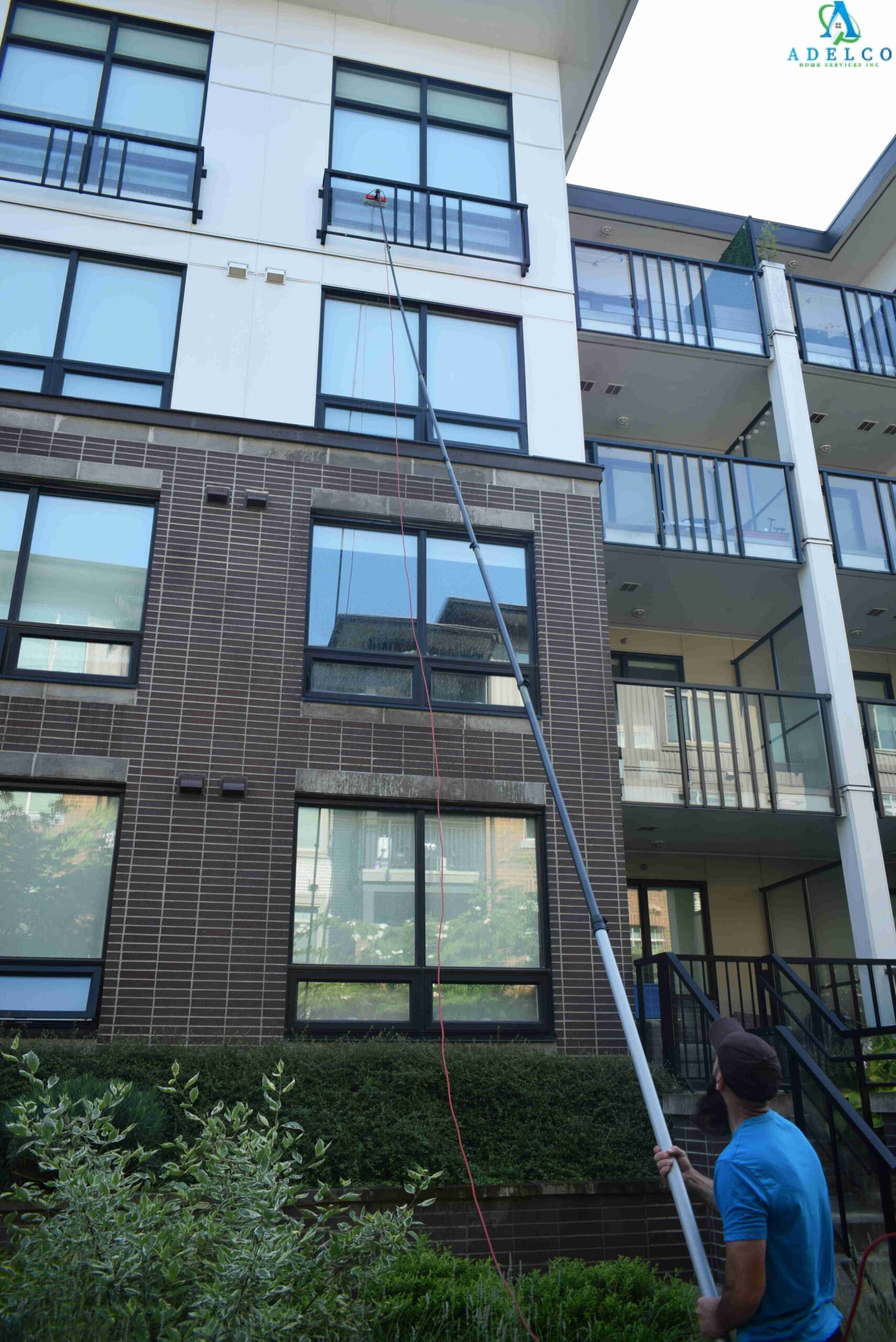 Professional Window Cleaners in North Vancouver
AdelCo Home Services offers professional windows cleaning services in North Vancouver. We have vetted cleaners that are well trained, and we guarantee they will do a fantastic job in keeping your property's windows bright and clean, ensuring that windows, sills, and frames are cleaned perfectly. When you hire us, you will benefit from our expertise in window cleaning and the competitive prices for North Vancouver residents.
Our trained, experienced, and professional window cleaners in North Vancouver will keep your glass clear. Our team uses state-of-the-art equipment, detergents, and effective methods to clean windows.
Our North Vancouver windows cleaning services ensure that you get the best possible outcome for your business premises or residential property without the hassle of doing all the hard work.
Our Work Speaks Louder than the Words!
Contact AdelCo Home Services Today
If you want to enjoy clean windows round the clock in your North Vancouver property, call AdelCo Home Services today at 1-888-789-6222. We are the top provider of a fully guaranteed and comprehensive window cleaning service at the best rates in North Vancouver. Talk to our friendly representatives about how we can help you.
Call now to get 20% off on residential and commercial window cleaning services! 
We won't stop until you're satisfied with our work. Where most are looking forward to the next job, our main concern is YOU, the customer. Fill up this form for a FREE Estimation.
About AdelCo Home Services
AdelCo Home Services is a one-stop-shop for any residential or commercial property owner when it comes to taking care of your home or building. We specialize in providing interior/exterior window cleaning, gutter cleaning, gutter repair, pressure wash, roof cleaning, roof moss removal, house cleaning, tucker water fed pole window cleaning, vinyl siding, soffit & fascia installation, replacement, and repair services across Metro Vancouver Areas, Fraser Valley, and Tri-Cities.
With AdelCo Home Services, your windows will sparkle, water will flow in your gutters, and the house will shine brighter.