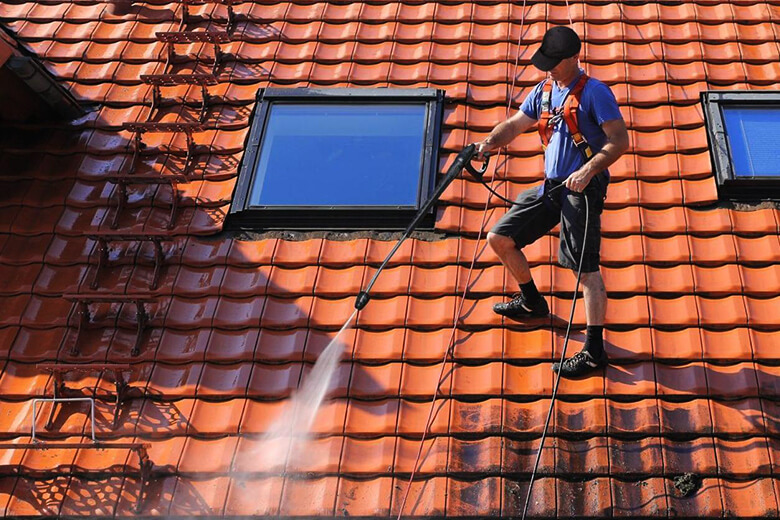 Roof Cleaning North Vancouver
Dirty Roof? Let our bubbles restore your Roof's sparkle
OR

Quality Roof Cleaning Services
Your roof says a lot about your building, not only does it beautify it, but it is also important in protecting your building from the harsh weather. As such, it is important to take roof cleaning and maintenance seriously. If you need a quality roof cleaning service in North Vancouver, then we are the right fit for you. We at AdelCo Home Services are an experienced company to delivers quality roof cleaning service for your residential and commercial property in North Vancouver.
We offer customer satisfactory service and our professionals are thorough experts in the field. We would clean your roof just as you've imagined it. We listen to our customer's demands, understand their situation, and based on experience suggest the most effective methods that would be most fitting for your roof's condition.
The difference is Crystal Clear!
Our roof cleaning services are affordable while we do not compromise on quality bringing you the best that you deserve at reasonable rates. We can relate to any situation perfectly as we are experienced and masters of the craft. Our customers over the years have shared testimonies of quality roof cleaning services you sure don't want to miss out on.
Professional Roof Cleaning Services in North Vancouver
Our North Vancouver roof cleaners are well-trained experts in roof cleaning service with unmatched experience. We bring you good quality roof cleaning for your money.
Our professionals use the best technique in roof cleaning and the most effective methods to clean your roofs in North Vancouver. What's more? Our equipment is nature friendly, giving you a safe quality service.
Our Service Areas:
Not only in North Vancouver, but we serve a majority of service areas in British Columbia. You can find us for roof cleaning or Roof Moss Removal in: