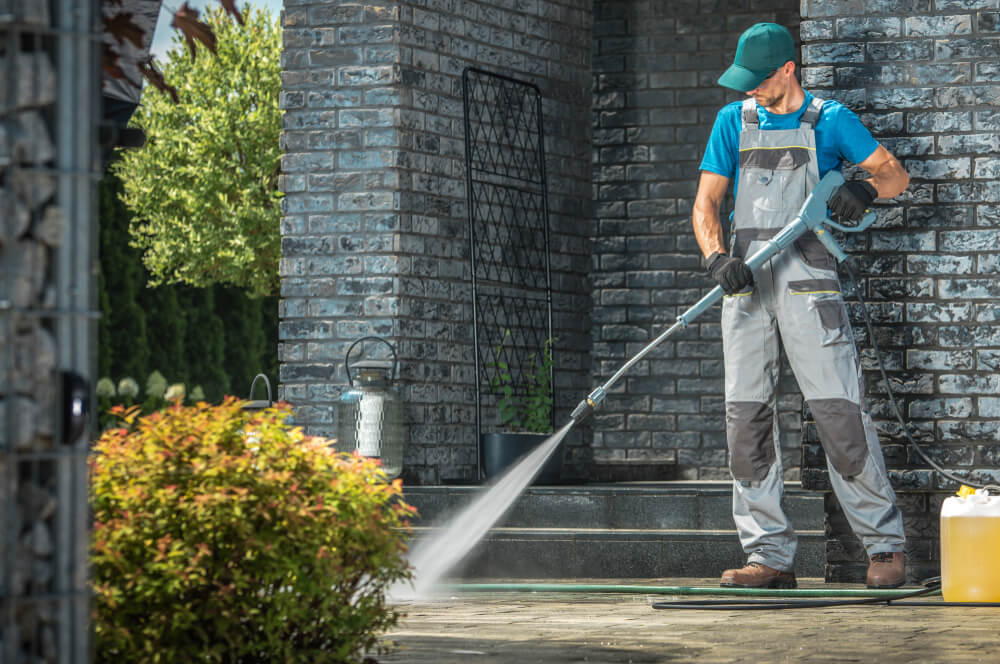 Pressure Washing North Vancouver
"We clean your space, not your Wallet!" Call now to make your place Shine!
OR
Comprehensive Pressure Washing Services for the Residents of North Vancouver
Refresh the appearance of residential and commercial properties in North Vancouver with Pressure Washing Specialist – AdelCo Home Services 
As the most famous service provider in the field of power washing in North Vancouver and its surrounding areas, we have been serving in this field for many years. With our years of experience, we provide customers the high-quality power washing services at some of the most competitive rates in North Vancouver. This is mainly due to the services we offer and the convenient toolset we use, and we have ranked first in the list of similar pressure wash and other washing services in North Vancouver.
We rely on our valuable power washing service experience to refresh the appearance of residential and commercial properties through an excellent team setup. Whether in your driveway or on the deck, we have a complete set of tools and equipment to perfectly clean any surface. This has helped us to reinstate our position as the #1 North Vancouver power washing company.
When proper power washing is done, it not only helps to make the area look more beautiful but also eliminates insects and weeds, thereby reducing wear and tear. Over time, these deposits can crack and damage woods and reduce paints/stains.
We use unique, effective, and safe pressure washing methods for residential and commercial properties and offer the safest service of Pressure Washing North Vancouver.
Our Work Speaks Louder than the Words!!!
Professional Power Washing Service in North Vancouver
A lot of property owners may be inclined to clean their properties under pressure, but the fact is that this can be an expensive and hectic job. Most high-pressure cleaners are very affordable.
To do all these power washing tasks yourself, you must also go to the rental location, line up, prepare the machine, clean the machine, refuel the machine, and return it before the deadline. Instead of going through the stress, contact our team, we will provide the machine along with the equipment, detergents/degreasers, and all other necessary equipment on power washing to clean your property in North Vancouver promptly.
Nothing illuminates properties better than a thorough cleaning. We will gently clean dirty surfaces and make them clean. To provide more protection, we can use sealants on many surfaces to extend the glossy clean appearance and minimize the risk of slipping on smooth surfaces.
Our Pressure Washing Service Areas:
We serve a majority of service areas in British Columbia. You can find us for Pressure or Power Washing Services in:
Get the most cost-effective and strategic power washing service in North Vancouver with AdelCo Home Services at your doorstep! Contact Us Today at
1-888-789-6222
and let us make your house clean and shine again!
You take pride in the appearance of your residential or commercial property, and we take equal pride in our pressure washing work!