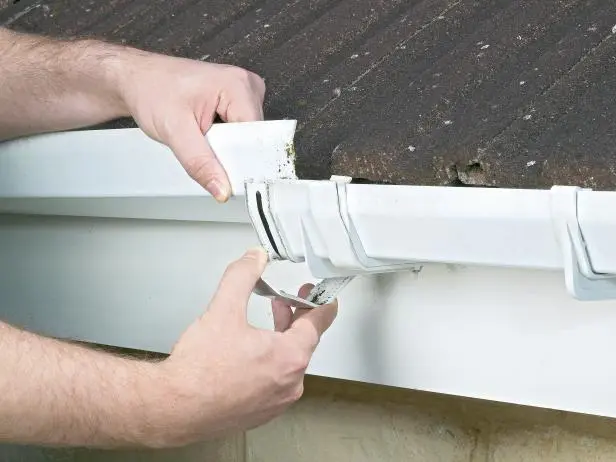 Gutter Repair Service North Vancouver
100% Satisfaction Guaranteed!
We're popular for Gutter Cleaning too! 🧹 Call us now to know Service Cost 📲👇
OR

Reliable Gutter Repair Services in North Vancouver
Effective drainage is important in any building and its maintenance should be treated with parallel magnitude. Gutter cleaning, gutter repair, and maintenance should be a continuous routine to avoid further complications like cracks on walls due to redirection of water by faulty gutters. However, for most people fixing a gutter repair time in an already busy schedule might not be feasible. This is where we come in. AdelCo Home Services provides quality gutter repair services in North Vancouver.
We are a tested and trusted North Vancouver gutter repair company in this service and we can guarantee you good quality for your money.
We are concerned about bringing you quality gutter repair service at competitive costs, so you get premium services at reasonable rates. We specialize in all forms of gutter repair in the North Vancouver area. We can fix your house gutters and we are confident about our gutter repair capabilities. Call 1-888-789-6222 today for quality gutter repair!
Our Service Areas:
Not only Vancouver, but we also serve a majority of service areas in British Columbia. You can find us for gutter cleaning and gutter repair in:
Gutter Repair Expert in North Vancouver
We work with experienced professionals who are sure to deliver the best gutter repair services in North Vancouver. Our team of professionals will repair your gutter using the best equipment out there. For us, it is not impossible to repair your gutter in a way that it looks as if it were new. Our professionals can deliver you quality gutter repair services better than you imagined. We have repaired for various people who have shared testimonies of a job well-done. Why not join in the memorable experience?
Our professionals are driven by a sense of duty to give you only the best that you deserve. Delegate your gutter repair needs to our experts for a memorable experience?
If you need reliable gutter repair in North Vancouver, for a more durable gutter all at competitive costs, call us today at 1-888-789-6222. We guarantee you quality service!