Window Cleaning is the most significant task that is to be done on time so that the beauty and freshness of the home as well as business can be maintained. No doubt that windows are the area where the dust builds up easily and can be seen clearly. They are needed to be cleaned as the dirt appears on them to keep your home in excellent condition.
There are several factors that are important to consider when you plan to do the window cleaning. The factors are – Climate, weather conditions, day of the week, etc. So, here in this blog, we will discuss the best time for window cleaning.
Spring is the Best Time –
Windows should be washed when there will be no restrictions that stop you from form doing the task perfectly and efficiently. In the Spring season, the weather is pleasant all around and it will allow you to do the cleaning easily and perfectly without any obstacle. It will make you get rid of the ugly grime from winter storms, and debris from fall leaves.
Cleaning windows yourself still leave your windows with some spots of grime. It's better to hire a professional window cleaner who can enhance the quality of work. This means that you are left with fewer worries other stress will be handled by the professional cleaning team. Hiring window cleaning experts will work great when you have a busy schedule. So, get your windows cleaned safely, efficiently, timely, and at an affordable price in Spring by some window cleaners like Adelco Home Services.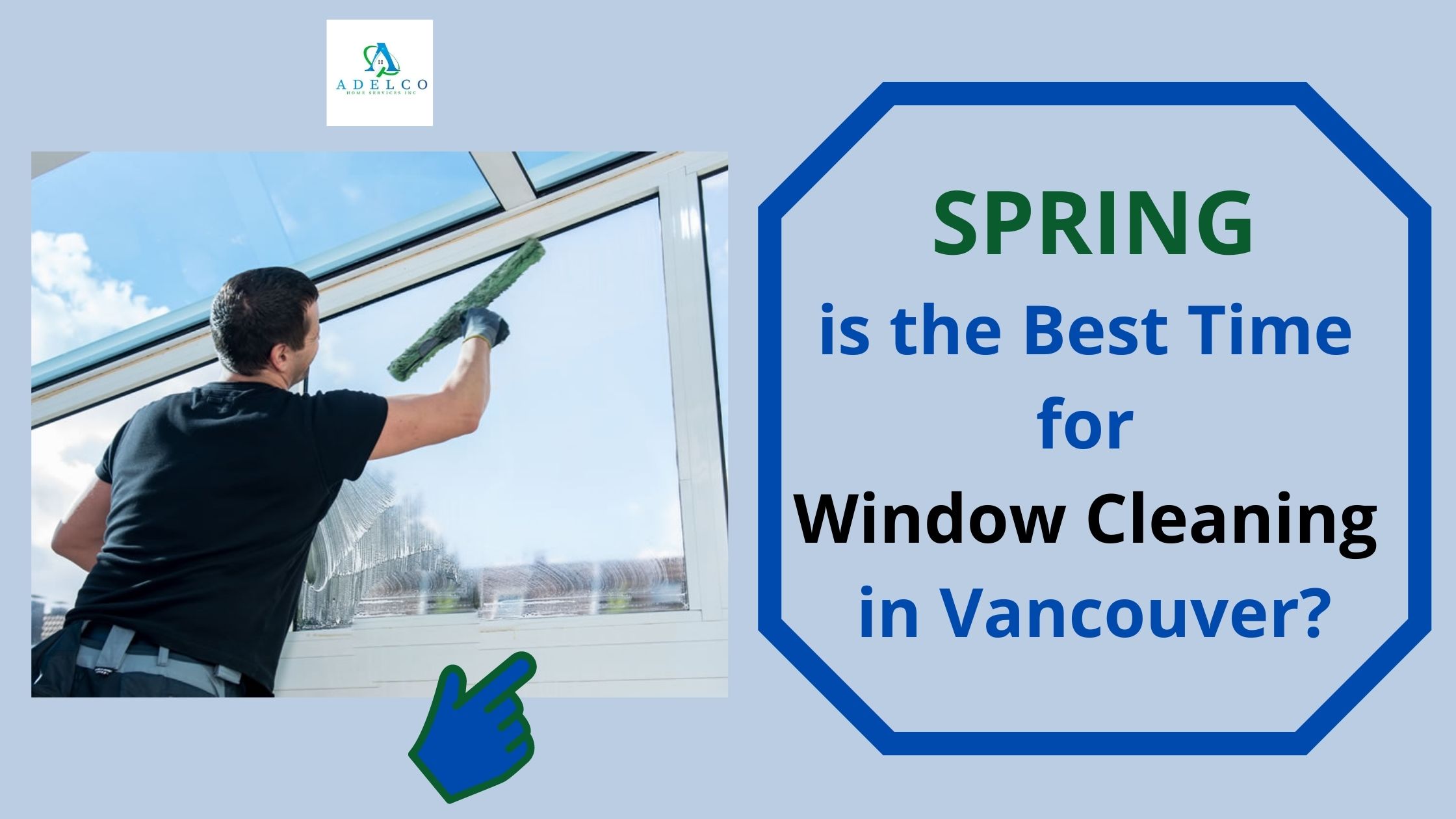 Rainy Season is Not Right Time –
Yes, it is true that people avoid cleaning windows in the rainy season. If your windows are cleaned then rain won't make them dirty as water drops evaporate leaving your windows but if they are already covered with dust and grime then the rain will cause dirty spots on the windows. That's why it is recommended to keep your windows cleaned throughout the year to avoid these ugly looks of your windows.
Why Homeowners should Avoid Window Cleaning?
When we talk about cleaning windows then it appears a simple job that can be completed by the homeowner itself. But its not as simple as it sounds. It requires your time from a tight schedule, proper cleaning equipment, cleaning solution, etc. Anyhow if you make an attempt to clean the windows that it is possible you might choose the wrong detergent and solution that might cause your glass to sticky and cloudy from outside. With inappropriate tools, you can also harm your window and this may lead to high expenses for repairing it.
But hire a Window Cleaning Vancouver experts who will be responsible for all the cleaning tasks or any damage if happen. Keep yourself free from any anxiety or stress of cleaning your windows. Just make a call to window cleaning professionals and get them cleaned when required.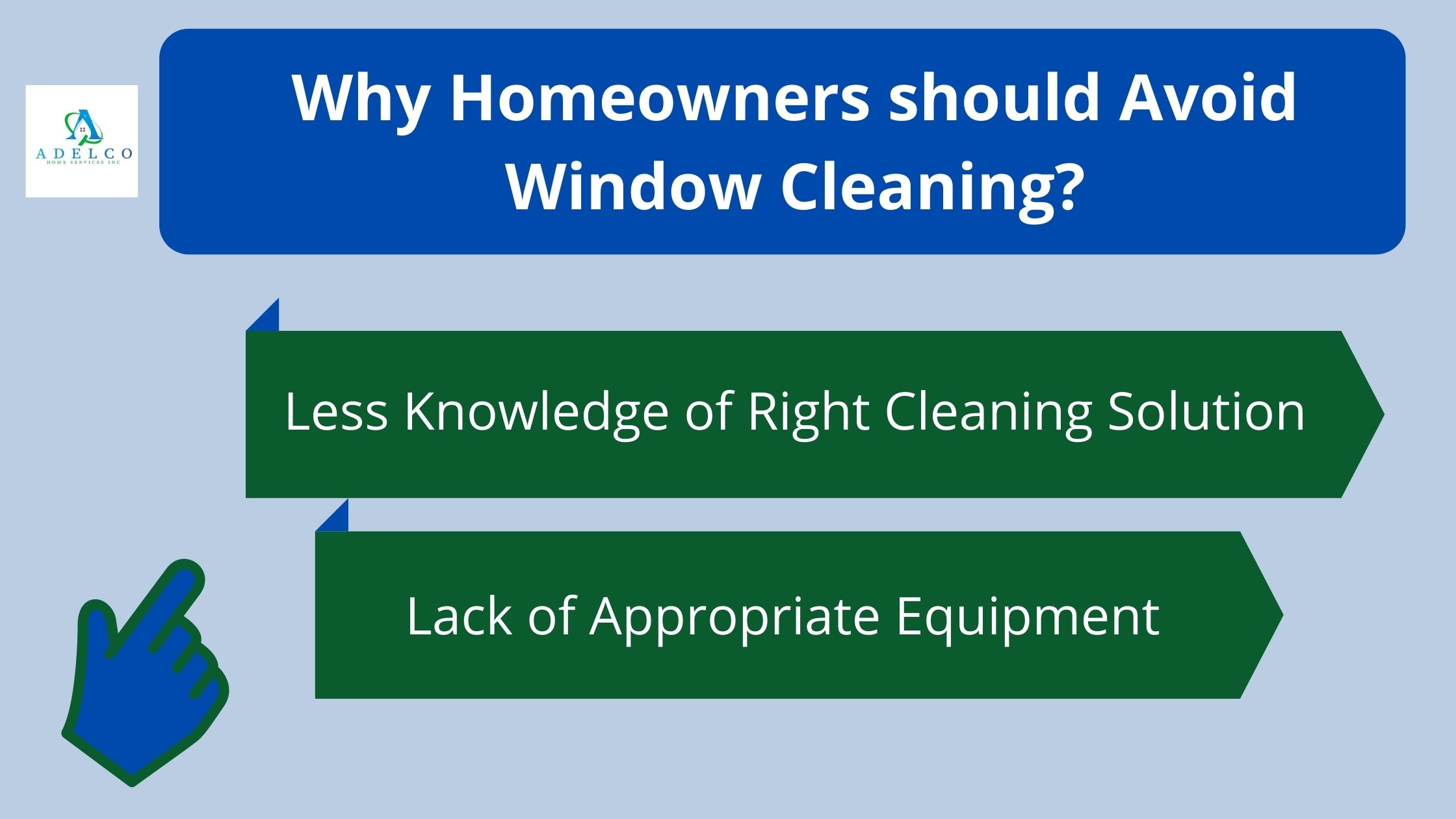 How Often Should You Clean Your Windows?
The answer to this question depends on the usage of your windows and the area where you live. Here are the things that will decide how often you should clean your windows. These are –
If you are living in a busy street
If you have lots of trees and pollens around your home windows
If you have to face high wind in your area
If some new construction is going on near your home
If you are living near to the road
About Author