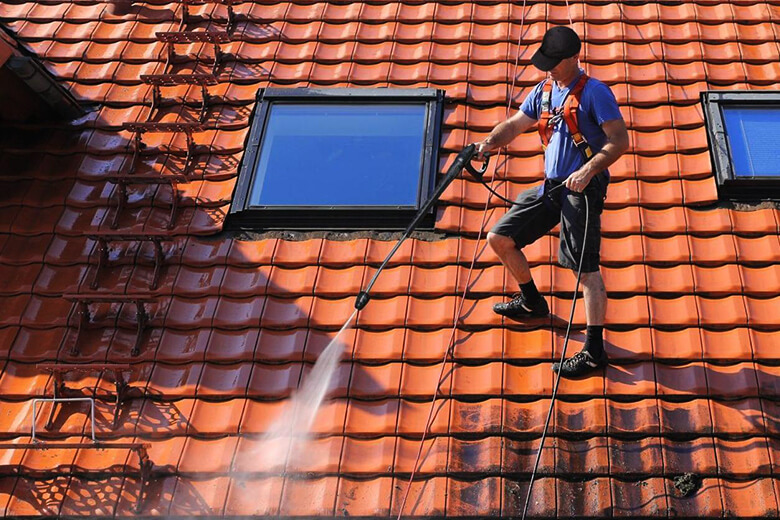 Roof Cleaning Port Coquitlam
Dirty Roof? Let our bubbles restore your Roof's sparkle
OR

Is roof cleaning necessary? Yes! Roof cleaning is an important part of roof maintenance and an essential part of overall building maintenance. Just like your floors and walls, your roof also deserves quality cleaning. Roof cleaning should be part of the normal home cleaning technique.
For most people, the ordeal is lack of time for roof cleaning, for some: the lack of expertise while for some people, roof cleaning just simply comes with a lot of frustration.
Here is the deal: We at AdelCo Home Cleaning Service are an experienced roof cleaning company. We will clean your roof, leaving it spotlessly clean all for a "token," so why not delegate to us for a memorable roof cleaning experience. We are a capable, tested, and trusted roof cleaning company. Call us today for quality service delivered to you anywhere in Port Coquitlam.
Our well trained professional will give you quality service at affordable rates. We can wash your roof spotlessly clean. Our professionals are experienced in the field and can guarantee you satisfactory results.
Our team of experts uses the best eco-friendly equipment to clean your roof using well-researched methods. You do not have to worry about any form of inadequacy because our experts are very capable.
While you might like to clean your roof yourself, we recommend that you allow our team of experts to take charge while you enjoy the experience. Why we do not advise you do it yourself: Roof cleaning can be frustrating, and an expert in the field is sure to get you a better result.
Our roof cleaners in Port Coquitlam guarantee to keep your roof clean at the best rates. So why not call us today for a memorable roof cleaning experience
Our Service Areas:
Not only in Burnaby, but we serve a majority of service areas in British Columbia. You can find us for roof cleaning or Roof Moss Removal in: