For most house-owners, pressure washing is like giving a bath to your exterior walls to make them look tidy and handsome. Well, it is half the truth. Apart from making your home look elegant, pressure washing is also important to boost your home's age. Professionals in pressure washing Vancouver can help you in increasing the durability of your house exteriors.
Pressure washing can also help you in increasing your sales price while reselling your home. It can also help you in removing unwanted guests from walls making your home a safe place to stay. It can also protect your family by preventing allergies due to moss and mildew. If you are building a new dream home or renovating an old one, here are five good reasons to go with pressure washing.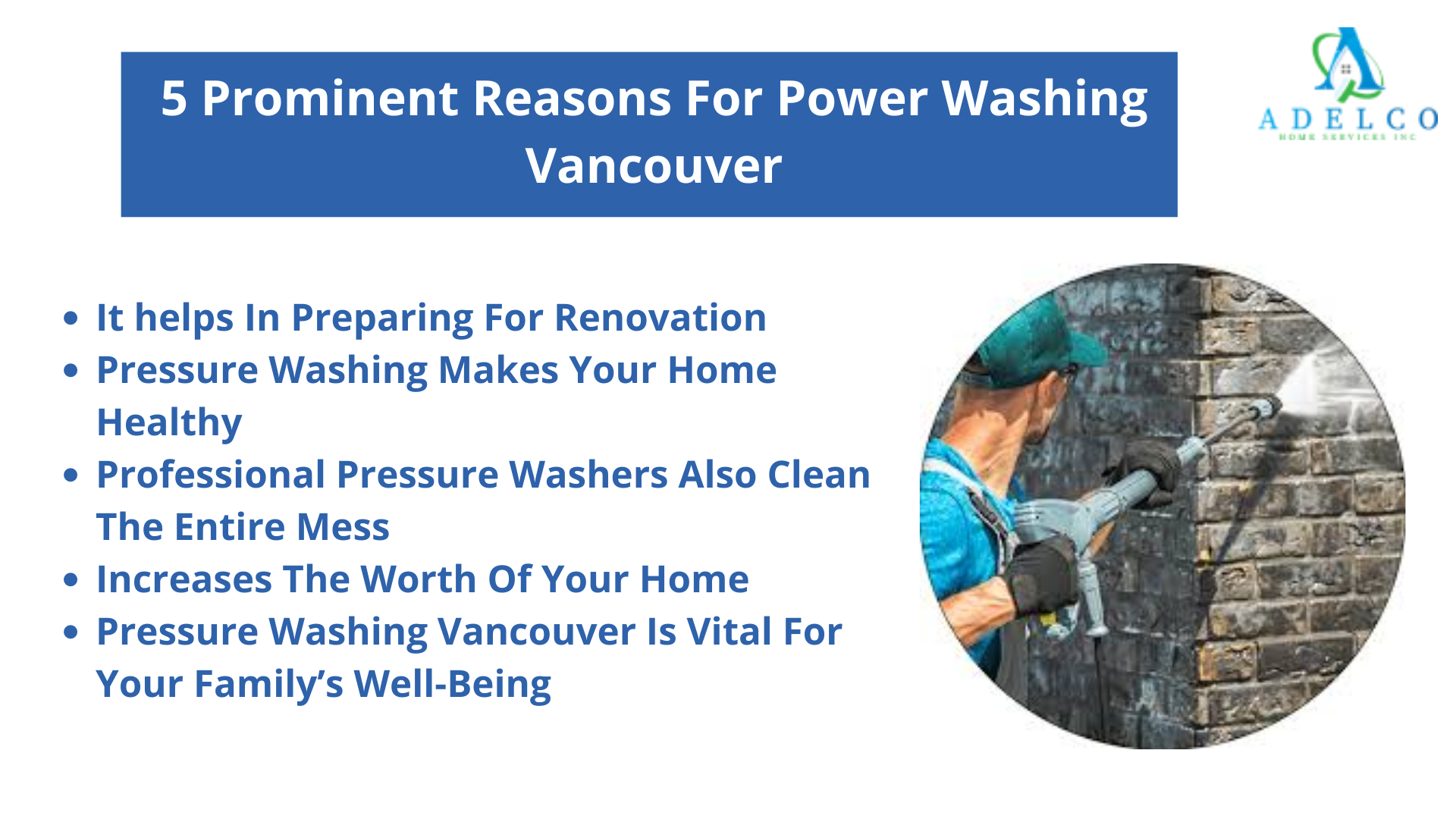 1) It helps In Preparing for Renovation
Pressure washing becomes an integral part of your renovation process. It is important to pressure wash your walls before renovation because it adds durability to your home. You can also read the guidelines on paint or sealant boxes which recommend a clean surface before application. Exterior walls need pressure washing to make them feel better and to make the job easy for renovators.
Pressure washing also peels off old layers of the wall; hence you have a better vision of your exteriors before renovation.
2) Pressure Washing Makes Your Home Healthy
If bacteria and viruses can affect the human body, then mold, mildew, and moss are fatal pathogens for the home exterior. One of the worst things a house owner can encounter is that these pathogens can also make their way and eat all your expensive interior. Pressure washing Burnaby becomes important for all the homes which have wooden roofs. It can clean away the moss, which damages the roof and walls making your home feel fit and fine.
3) Professional Pressure Washers Also Clean the Entire Mess
One of the best advantages of seeking help from a professional pressure washing Vancouver is that they will clean your exteriors and clean those messy sideways and brick walls that spoil your outdoor look. Moreover, pressure washing is not limited to exterior walls and sideways as it can also contribute to your expensive outdoor furniture and deck.
Pressure washing is also not expensive and complicated; hence you can easily clean your home exteriors. Therefore, there is no need to live with damaged exteriors, which can add risk to your living space.
4) Increases the Worth of Your Home
Nobody likes to sell their house as we all are emotionally connected with our lovely home. However, if you plan to shift to another state or town, you have no other option left other than selling your home. According to recent research, pressure washing increases the price of your home and can help you make an extra 1000-15000 US dollars.
Pressure washing attracts potential buyers as it gives your home the charm which it deserves. It removes the clogged-up dirt, which can contribute to the sales price of your house.
5) Pressure Washing Vancouver Is Vital for Your Family's Well-Being
As mentioned above, mold and moss can make their way to your elegant interiors. These pathogens might cause allergies to your family, which can be very irritating to handle. Therefore, easy pressure washing cleans all the dust and removes moss and mold to make your home the safest place on earth.
Why Do You Need Professionals for Pressure Washing?
Pressure washing might seem like washing your car with a garden hose. But it is not the case because pressure washing is dangerous if you don't know how to handle it. Moreover, you will also need professional attire to keep you safe while cleaning the mess. The professional pressure washers are well-experienced in cleaning mess; hence they know the answers for where to clean and how to clean to make your home handsome.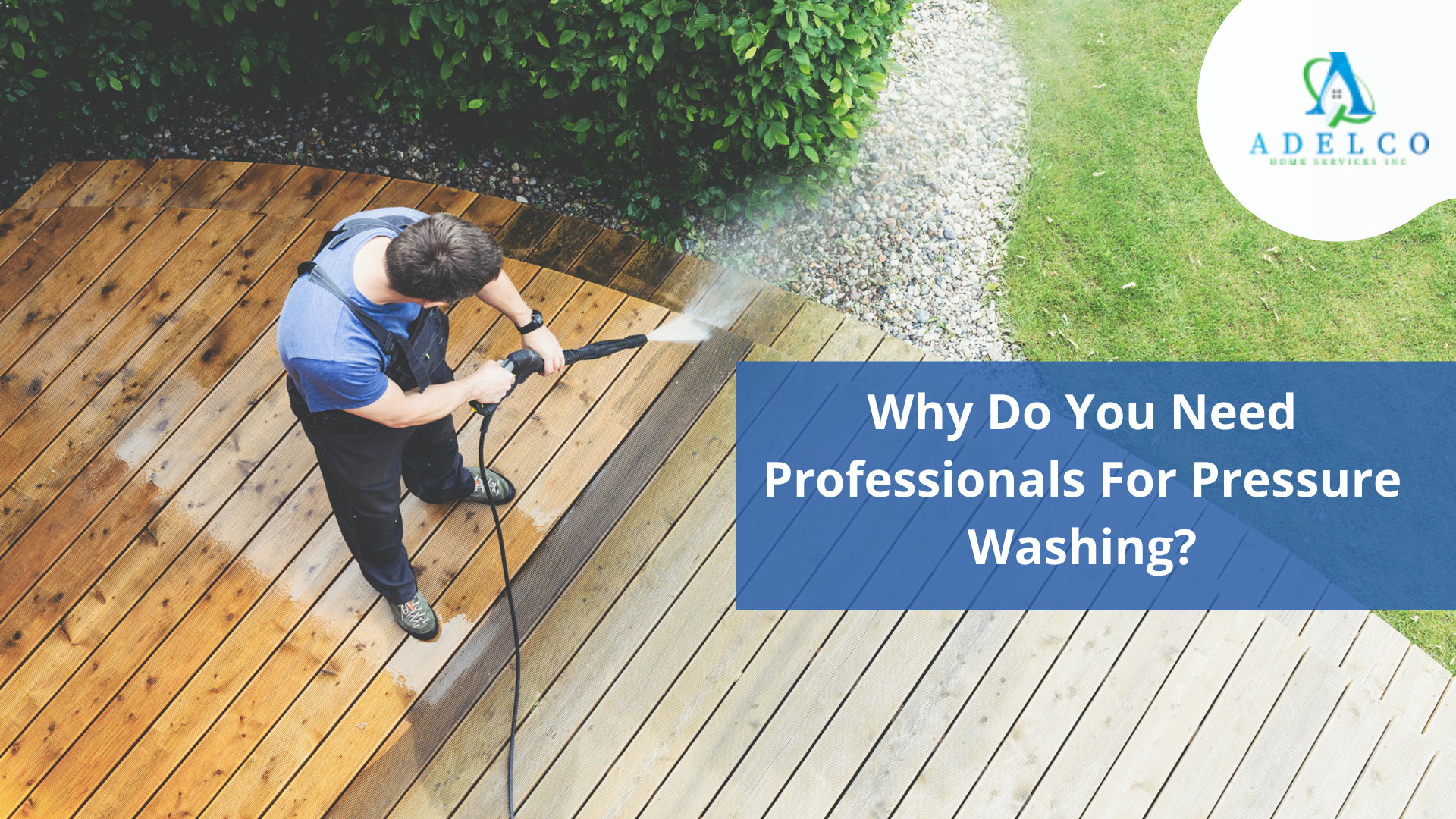 About Author