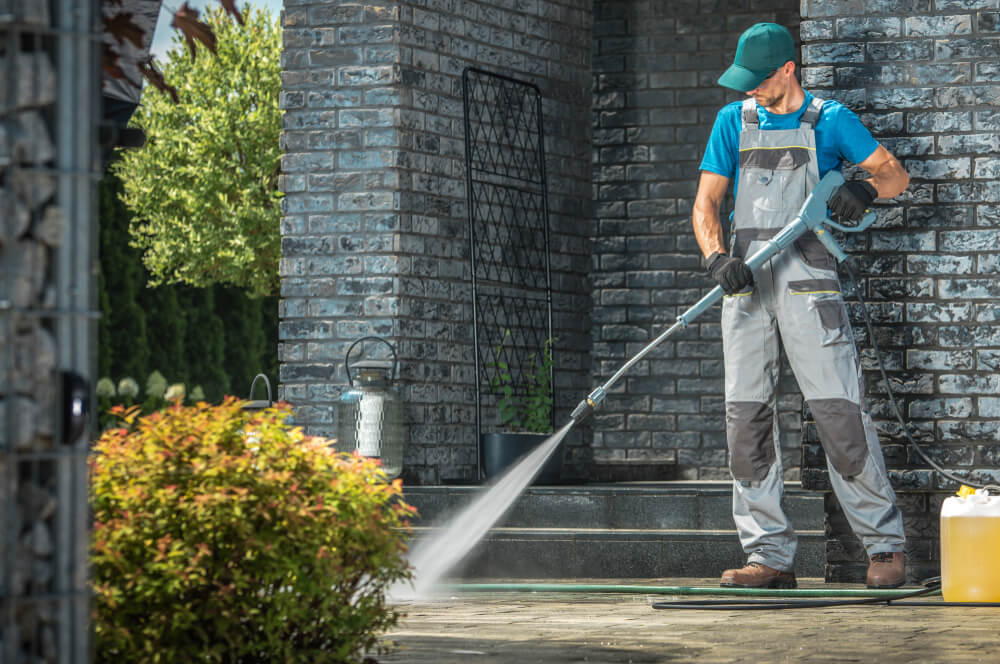 Pressure Washing Vancouver
"We perform excellently under pressure!" Call now to make your place Shine!
OR
Commercial and Residential Pressure Washing in the Vancouver Area
Restore the appearance of your residential home or commercial building with Vancouver Pressure Washing Expert – AdelCo Home Services!
Muddy sidewalks, dirty decks, patios, and dusty driveways are all bad news. AdelCo Home Services, the best pressure washing company in Vancouver that provides residents with distinctive pressure washing services that clean and brightens the surfaces of their home exteriors. We have worked hard and earned our reputation as the best pressure washing company!. We will spare you the stress of scrubbing while we get to work and leave your surfaces clean and shiny.
Our well-trained professionals having years of experience with different surfaces will ascertain the best type of wash to clean your property's surfaces and provide a healthier atmosphere for your friends, business, and family.
At AdelCo Home Services, our power wash cleaners use a unique cleaning system that will transform your home exteriors without causing any damage due to incorrect pressure and solution application.
We use unique, effective, and safe pressure washing methods for residential pressure washing and commercial pressure washing.
Our Work Speaks Louder than the Words!!!
Professional Pressure Washing in Vancouver
We deliver quality pressure washing services to Vancouver residents through the hands of competent pressure washing experts that use safe and efficient cleaning methods to meet your pressure washing necessities.
Our team of professional pressure washers in Vancouver will thoroughly wash your home with the right amount of pressure thereby increasing the lifespan of your home's exteriors, greatly reducing the amount of money you spend on future repairs, and increasing your home's overall visual appeal.
You can begin your pressure washing course with AdelCo Home Services to have our well-trained pressure washing experts work on your property using efficient and safe pressure washing methods to achieve the best of results.
Our Pressure Washing Service Areas:
We serve a majority of service areas in British Columbia. You can find us for Pressure or Power Washing Services in:
To reach our pressure washing experts, place a call to our friendly customer service representatives at 1-888-789-6222. They are always on hand every hour of the day to assist you and provide solutions for all your pressure washing needs in the Vancouver area.
You take pride for the appearance of your residential home or commercial business, and we take equal pride in our pressure washing work!