Like the interior of your home exterior also plays a crucial role in keeping your home beautiful. Your elegant exterior leaves a good impression on the visitors. Also, maintaining the exterior of your home is important to prevent costly repairs in the future. From gutter cleaning to fence repair, AdelCo Home Services is a great exterior maintenance company to choose from. No matter your project is big or small, we will provide you with the best home services at budget-friendly prices.
Roof Cleaning and Roof Moss Removal 
AdelCo Home Services offers superior quality roof cleaning service. The home improvement team is always ready to do roof cleaning projects at your convenience. We clean all types of roofs like shake, duroid (asphalt), metal, flat roofing materials (tar and gravel, torch-on). Our professionals will work diligently and complete the project on time. Moss removal is also important for the overall health of your roof. We have various tools and techniques for efficient moss removal. To prevent the growth of algae and moss, our technicians use algae spray. Also, to retard further moss growth, we as an experienced exterior maintenance company will apply moss control treatment and various moss removal techniques.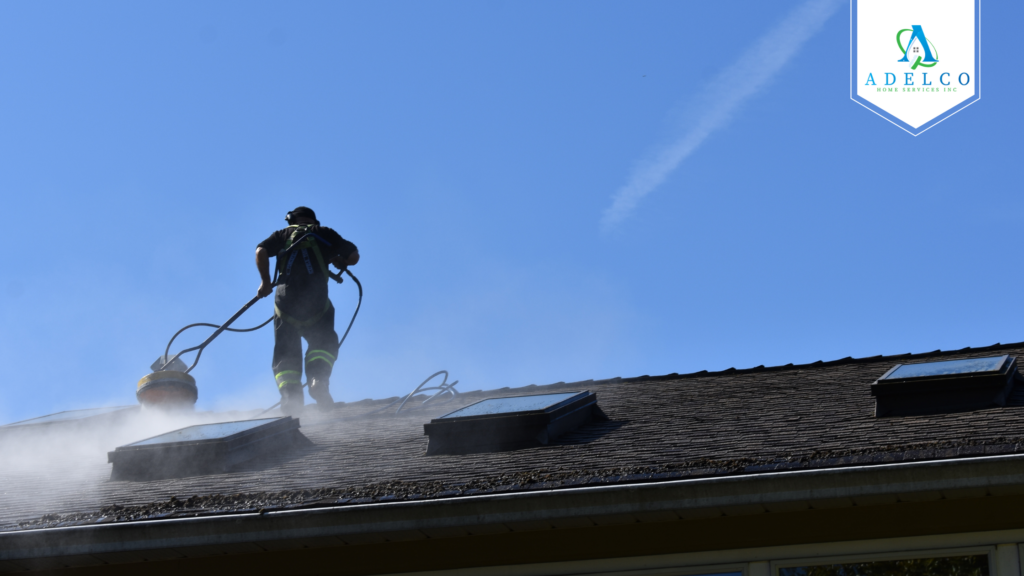 Gutter Cleaning and Repair
We have an expert gutter cleaning team who known every ins and out of gutter cleaning and repair. We clean your gutter thoroughly and remove all the debris, leaves, twigs, sediments that can redirect the rainwater to the foundation of your building. In case your gutter is damaged, our professionals will repair it in the best possible way. If you are planning to install a gutter guard to eliminate the need for frequent gutter cleaning, then AdelCo Home Services is a well-known company to go with. The technicians will carefully install the gutter guard products as per your choice. You can call us to get the right gutter cleaning project done. We offer competitive rates and top-notch gutter cleaning services for apartments and commercial buildings. Timely gutter repairing is necessary to decreases the chances of leaks in your home. It also protects the foundation of your home.
Commercial and Residential Power Washing Services
Power Washing is also known as pressure washing in which all the built-up dirt and debris are removed from a different structure of your home. AdelCo Home Services is a leading exterior maintenance service provider that offers high-quality pressure washing services. From the outside of your homes like garage doors, window sills, fascia, siding, soffit, decks, and patios we will wash out dirt. We are specialized in both commercial and residential pressure wash. Pressure washing removes mold, dirt, mildew etc. from the exterior of your property. We have all the necessary equipment needed to clean the exterior of your building. So, hiring AdelCo Home Services will benefit you in many ways.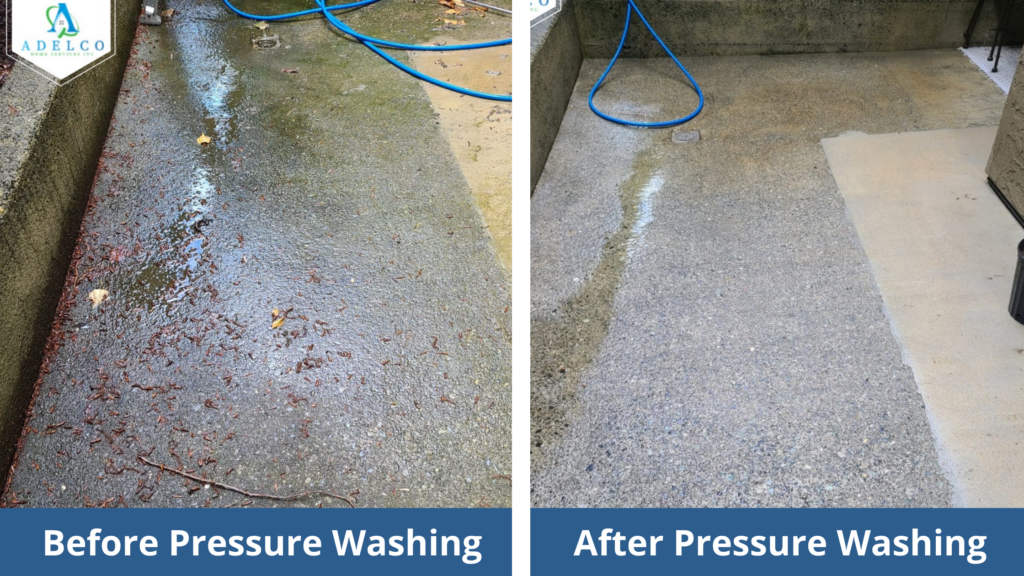 Soffit, Fascia, and Siding Repair
When your siding gets damaged due to a storm, or anything else, it decreases the charm and aesthetics of your home. Do not worry, AdelCo Home Services is there to repair or replace damaged boards, soffit, and siding of your home at pocket-friendly prices. Our home improvement professionals have all the expertise to do fascia board repair and replacement work. We help to protect your home and make your home look appealing. Our professionals are trained and perform their work properly without causing any inconvenience to the people inside the home.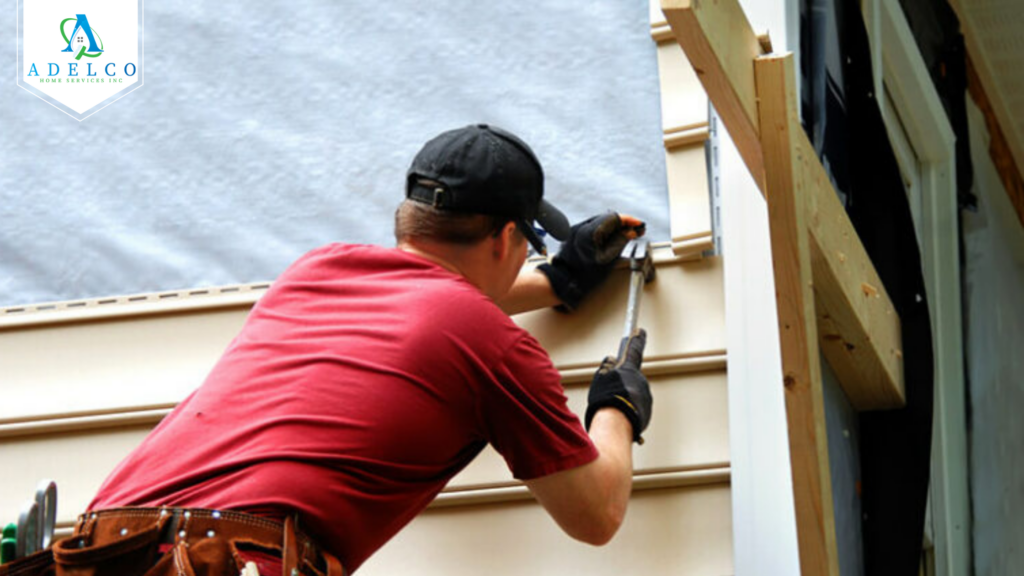 Commercial and Residential Window Cleaning 
If you are searching for genuine and reliable window cleaning services for your home or office, then AdelCo Home Services is there to cater to all your cleaning needs. To clean your windows we use water fed trucker pole to perfectly clean your windows. This new system helps our expert team to clean the high-level surfaces and the surfaces that are difficult to reach. For commercial and multi-storey buildings, we use water fed trucker poles. This system is also used when there is any safety issue.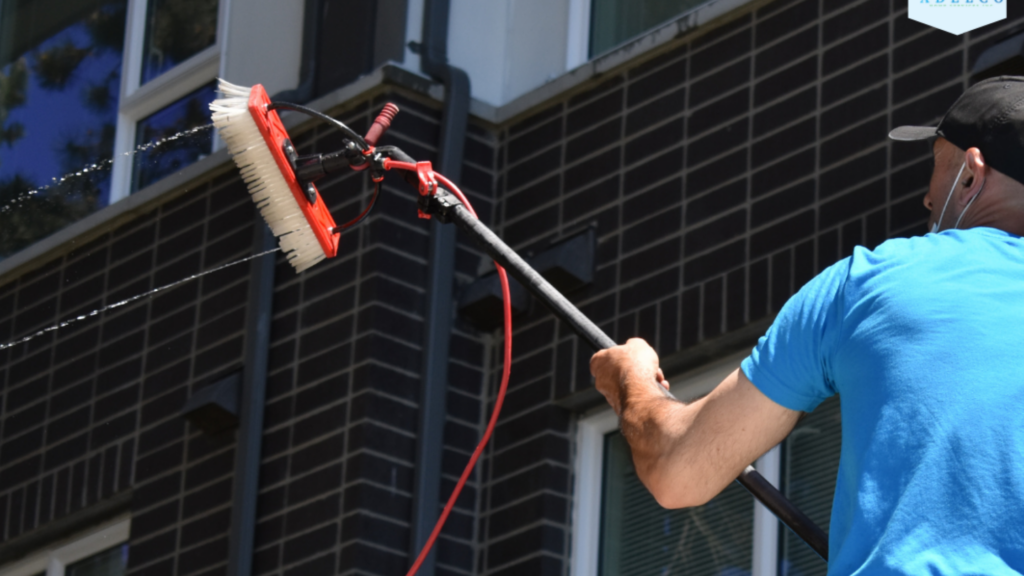 About Author