In 2018 Google launched the "Google Guaranteed" program in Canada. The program turned out to be a game-changer in LSA or Local Service Ads to target home services. The program was initiated by Google to satisfy quality customer service in particular regions and to eliminate the risk of fraudulent activities.
AdelCo Home Services is now adorned with Google Guaranteed Badge! Do you want to know more about this milestone? Stay tuned to know more about this achievement and how it affects the services and quality of a specific brand or business. 
What is Google Guaranteed Badge?
For example, if you search for a Pressure Washing North Vancouver service, you would get specific businesses or service providers on my Google business page. You will find a green badge with a white tick that defines the guarantee program. The program was introduced to help consumers in finding loyal home service brands in their local area.
Google guaranteed badge is also available for businesses who use Adwords advertising and pass Google's tough quality standards. It is a paid insurance program where a brand has to pay a specific amount to Google, which is a kind of life insurance fee for a business. For example, if you have an unhappy client, Google will pay the cost of the service up to the lifetime limit.
The development of the Google Guaranteed program has turned out to be a boom for both residential and commercial cleaning service providers as it has uplifted service standards. It is a kind of achievement of loyal brands who are dedicated to offer and maintain high-quality services.
Who Qualifies For Google Guaranteed Badge?
To attach the green badge with a white tick to your brand's name, you must be a part of Google Adwords or home service ads. Your company must be licensed, fully insured, and pass a Google screening and qualification process through Local Services Ads or its partners. AdelCo Home Services has successfully passed this test and the Google added a green checkmark "badge" underneath the names of our Company. If a customer uses an audio search on Google Assistant or Google Home instead of searching on a screen, there will be an audible confirmation of this guarantee.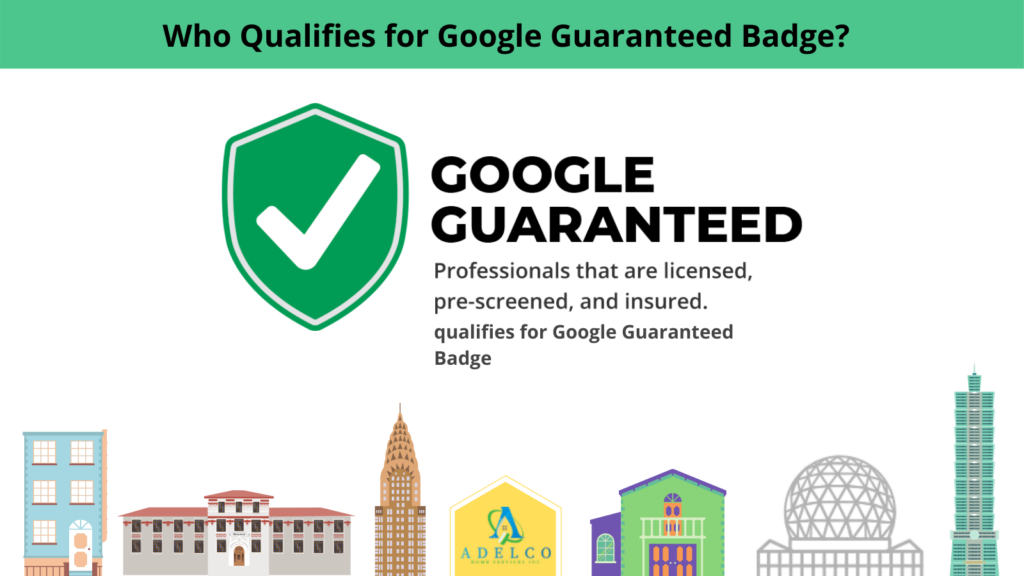 How Does Google Guaranteed Badge Work?
Google Guaranteed badge helps in boosting the confidence of surfers in a particular brand on Google. Apart from the elegant green badge, Google is also ready to reimburse the amount if the customer is unhappy with the service offered by the client.
The badge helps customers in finding highly qualified service providers in a particular region. Google also provides a lifetime cap of 2000 USD in the United States and 2000 CAD in Canada. To be eligible for the guarantee, you must book a local service provider through Local Service Ads. Customers must claim the service guarantee within 30 days of the completion of the project. All the customers also have to include the payment bills and the service provider's name. You can also submit your claim directly at 1 (844) 885-0761, and the contact number is valid for both the US and Canada.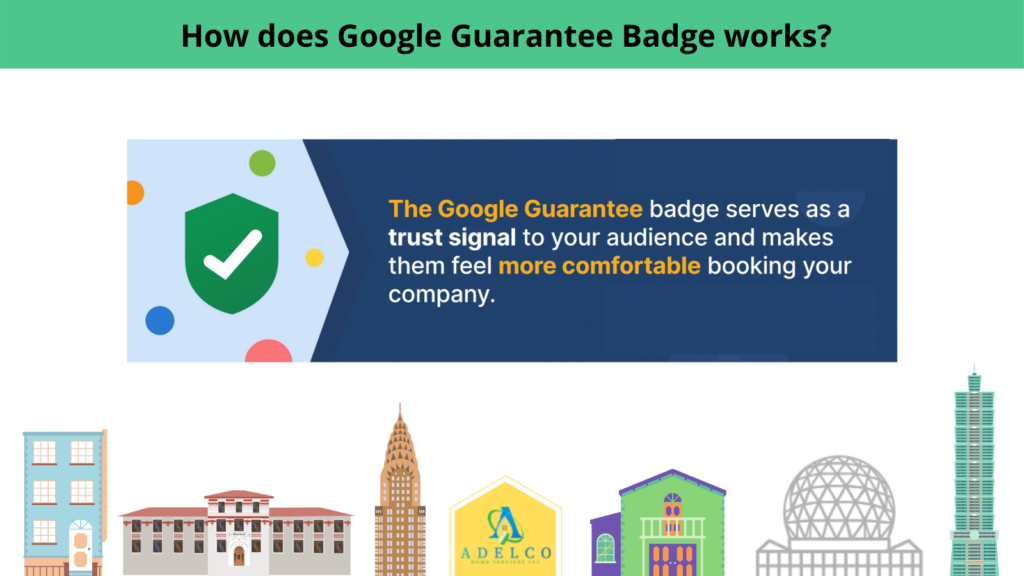 Why Choose AdelCo Home Services For Your Residential and Commercial Cleaning Needs?
AdelCo Home Services is pleased to announce that our company, is now recognized by one of the world's largest search engine platforms Google. Apart from background checks and business details, we are also open to provide real proof of the insurance.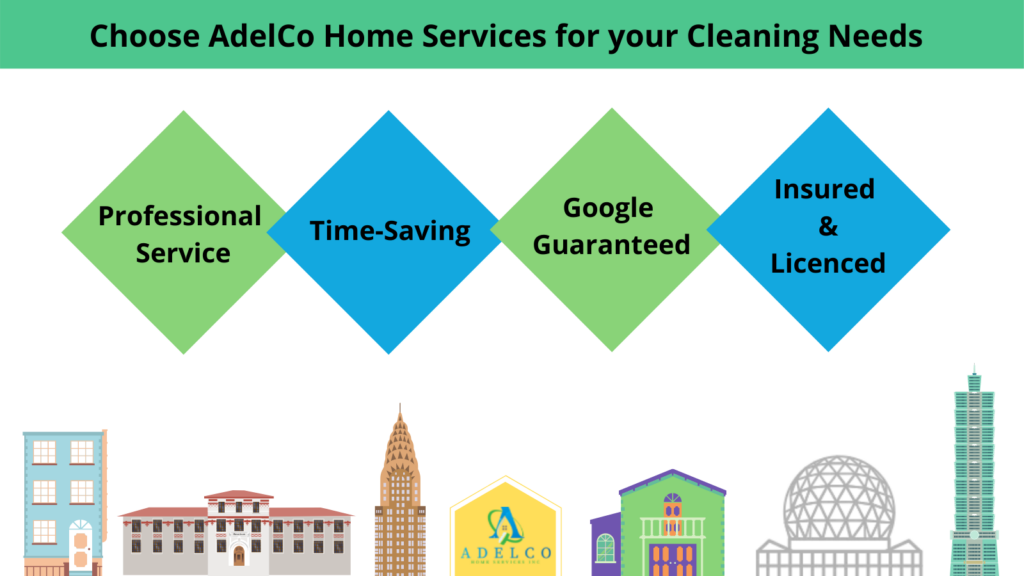 When you hire experts at AdelCo Home Services, you get time-saving, friendly, and professional service as customer satisfaction is our guarantee. We are a one-stop shop for all when the concern is about taking care of your property. We provide various services like power washing, window cleaning, gutter services, roof cleaning, slide trim installations, and roof moss removal. We have a team of well-trained experts lined up with the latest cleaning technologies serving all the major areas of British Columbia (i.e Metro-Vancouver, Fraser Valley, and Tri-Cities). If your area is not listed, you can contact our service provider in your nearby areas as we are eager to serve you.
About Author