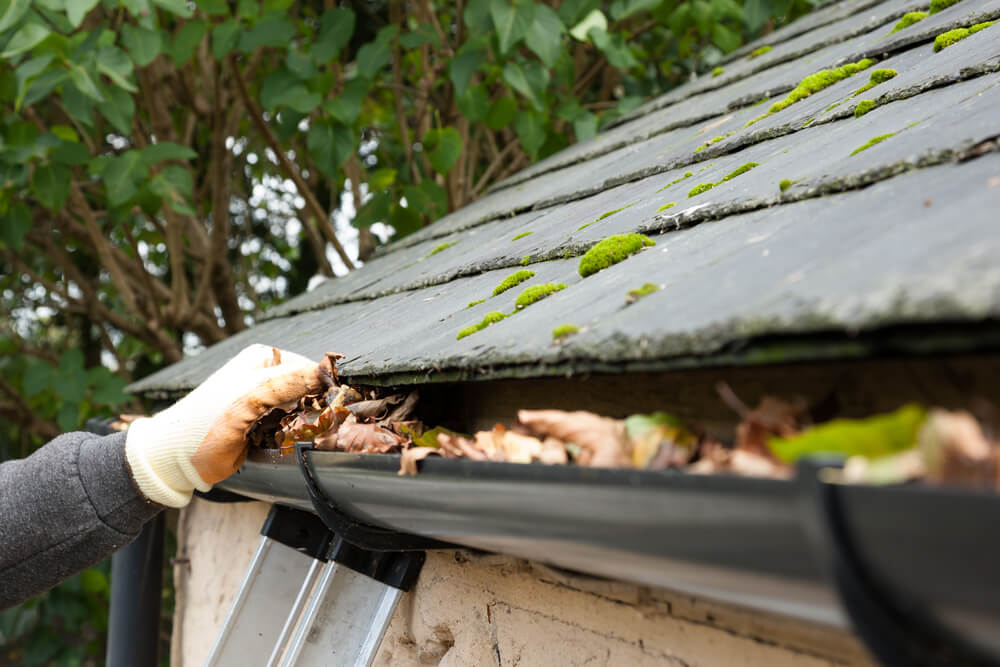 Gutter Cleaning Surrey BC
100% Satisfaction Guaranteed!
Stop Thinking 💭✋Start Calling 📲👇
OR

An Efficient and Safe Gutter Cleaning Service in Surrey BC
It is a regular routine to clean gutters regularly; for most people, this comes as an ordeal. While the importance of gutter cleaning is well understood in keeping a healthy environment, the effect of prolonged gutter negligence might be more than a dirty environment.
You could face the dangers of a wall, roof, basement, foundation, soffits, and fascia damage due to water redirection owing to gutter blockage. For most people fixing a suitable time for gutter cleaning into an already strict schedule seems to be the deal if this is your ordeal why not delegate to our teams of experts at AdelCo home services
We provide quality gutter cleaning services at a competitive cost. Our group of experts at Surrey are well fitted to provide you with top-rate gutter cleaning services you deserve call 1-888-789-6222 to our expert today, describe your situation and get satisfying returns
We are experienced, well tested, and well-trusted cleaning company in Surrey BC and surrounding area. Our customers' comments can easily read our track record of customer satisfaction, and testimonies join the experience today hire at AdelCo home services.
Leave the gutter cleaning task for our professionals! We guarantee you will be amazed at the difference!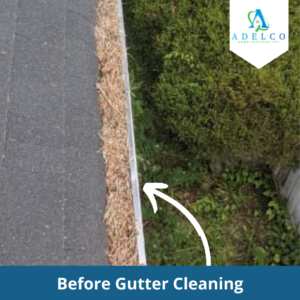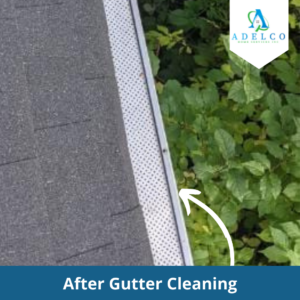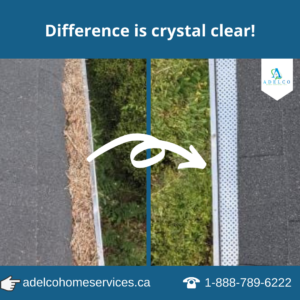 Feel free to check out the Demo of our work on YouTube:
Professional Gutter Cleaning Service in Surrey BC
At AdelCo Home Services in Surrey, our professionals bring you the best gutter cleaning experience at a modest cost. Our professionals are well trained and very capable of delivering to your satisfaction. Our team of experts uses only the best eco-friendly equipment to clean your gutter, returning your drain to its radiance.
Our trained, experienced, and professional gutter cleaners in Surrey guarantee to keep your gutters clean just as you imagined it.
Our Service Areas:
Not only Vancouver, but we also serve a majority of service areas in British Columbia. You can find us for gutter cleaning and gutter repair in:
If you want to enjoy effective gutter cleaning services in any of your Surrey property, call AdelCo Home Services today at 1-888-789-6222. For a top-rate service provided to you at the best rates in Surrey. Talk to our customer-friendly representatives today let's talk about how we can bring you our services.