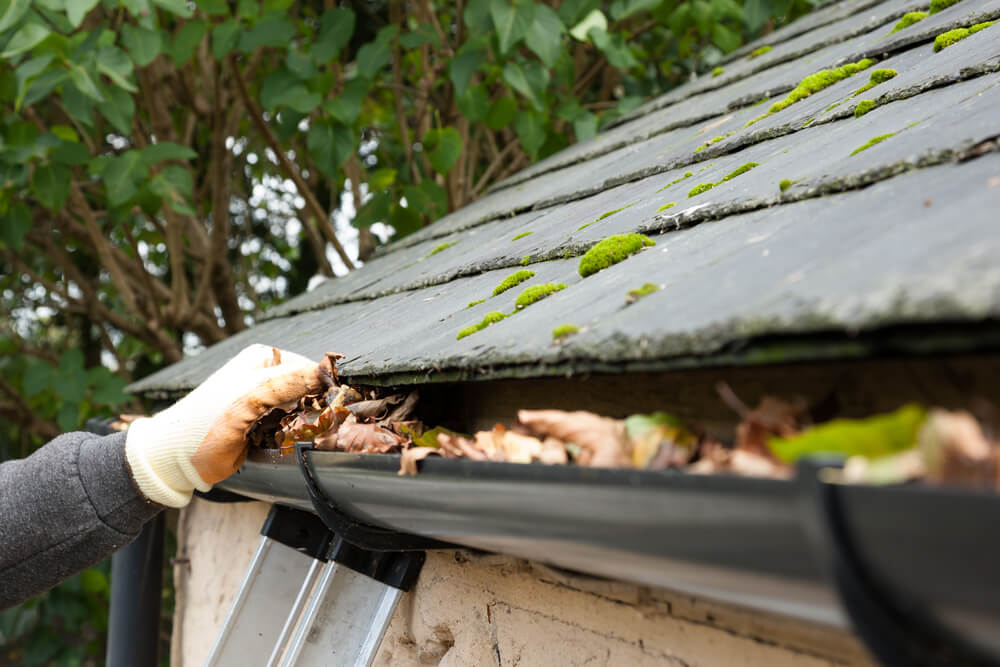 Gutter Cleaning New Westminster
100% Satisfaction Guaranteed!
Stop Thinking 💭✋Start Calling 📲👇
OR

Gutter Cleaning Services in New Westminster
It is no longer news that across New Westminster, home care is relatively difficult and also time-consuming. Consequent to this, several homes and property owners in New West Minster make efforts to schedule the window cleaning, roof cleaning, et al., but unfortunately, they ignore their gutters and not able to consider doing a gutter cleaning.
Whether you are operating a commercial or residential property, your drainage is essential, and shouldn't be deprived of proper gutter cleaning and maintenance. Most especially, knowing that New Westminster is known to have a wet climate. In this regard, let AdelCo Home Services keep you safe by handling the cleaning of your gutters!
To achieve the best gutter cleaning results on your property in New Westminster, it is essential to understand what is going on inside your gutter system. Daily debris, dirt, and so on, are accumulated in your drainage. And without proper gutter cleaning services on your properties in New Westminster, such gutters may become impassable. This translates to sitting water, which poses dangers to your home, and overall health – breeding of pests, anopheles mosquito, etc. To save yourself from all these troubles, you can call a pro – AdelCo Home Services is here to serve you a better gutter cleaning in New Westminster!
Leave the gutter cleaning task for our professionals! We guarantee you will be amazed at the difference!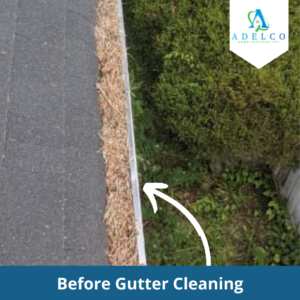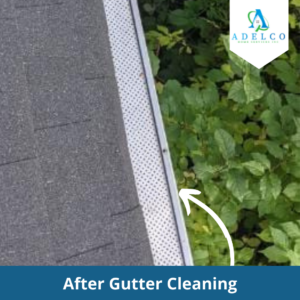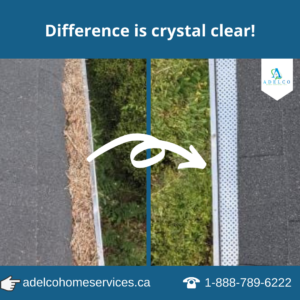 Feel free to check out the Demo of our work on YouTube:
Professional Gutter Cleaning Services in New Westminster
For proper gutter cleaning of your property in New Westminster, you should consider choosing a professional gutter cleaning service like AdelCo Home Services. Here, we understand the nitty-gritty of cleaning gutters – our expertise is second to none!
When cleaning gutters and roof, safety is of paramount importance. Regardless of the type of roof you have for your home in New Westminster; you can trust AdelCo Home Services to help make it as clean as possible. In the end, you will see all your down pipes and gutters are running smoothly.
Our Service Areas:
Not only Vancouver, but we also serve a majority of service areas in British Columbia. You can find us for gutter cleaning and gutter repair in:
For homes in New Westminster, the importance of gutter cleaning cannot be exaggerated. As much as moisture is dangerous, cleaning your gutters wrongly is even more critical. Do not subject yourself to threats from cleaning your gutters improperly: be wise – hire AdelCo Home Services professional gutter cleaning services in New Westminster by giving us a call at 1-888-789-6222 today. We are just a click away!