Cleaning the exterior of your house can be a daunting task if you don't follow the correct process. You have to follow various steps to ensure that you don't forget any corner which can spoil the decor or make your exteriors look messy. Cleaning the home's exteriors is also one of the best ways to improve the quality of your exterior paint.
If you are planning to clean your home exteriors then AdelCo Home Services is here with an ultimate guide you must follow. This will help to keep your house shine from the outside.
Why Is Exterior House Cleaning Important?
There is no doubt that exterior cleaning is as important as interior cleaning. It makes your construction stronger and durable. Let us break down the significance of exterior house cleaning.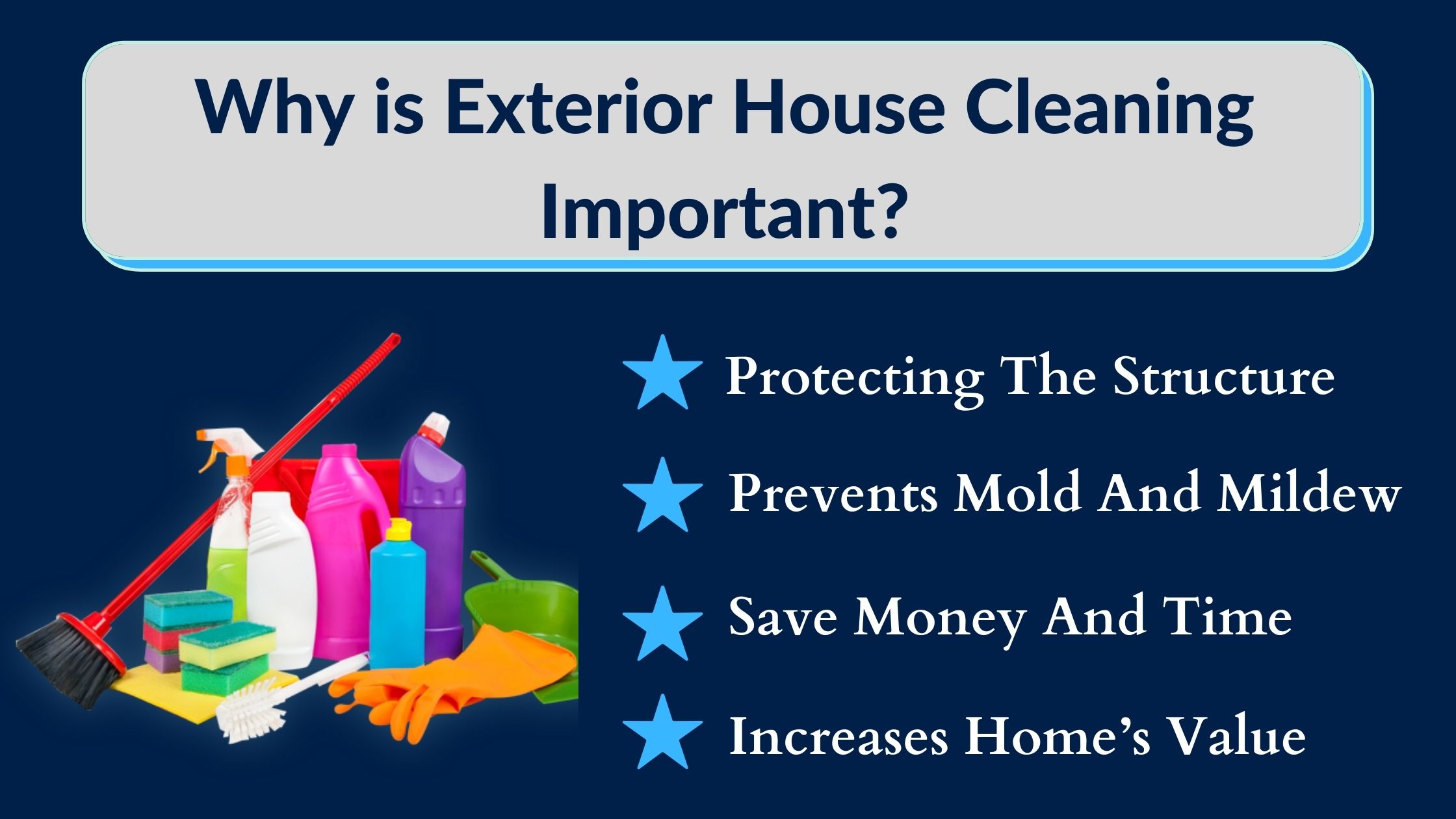 1) Protecting The Structure
With time nature can impact the structure of your home with bird debris, dust, rain, and mold. Regular cleaning can ensure that you don't have to spend too much while renovating your home.
2) Regular Cleaning Prevents Mold And Mildew
Mold and Mildew can form on your exteriors with time. There is no difference between mildew and mold, as mildew is the early stages of the mold spores. They can eat and damage everything on which they grow. They can also make their way into your home, and then it can be very difficult to clean their mess.
3) Save Money And Time
Cleaning your home exteriors once in a blue moon means you will have a lot of dirt to clean and can cost you both time and money. On the other hand, cleaning now and then will save money, and you can complete the task quickly. If you don't clean your home exteriors, you have to make yourself ready for expensive repairs.
4) Increases Home's Value
According to a recent study, homes that have pleasant exteriors increase in value. If you plan to sell your house in the future, you can maintain consistency in exterior cleaning. A home with a neat and clean exterior will invite wealthy buyers.
5 Steps of Exterior House Cleaning Process To Follow
If you are a new homeowner and don't have much idea about exterior house cleaning then follow the 5-step guide while cleaning your home.
1) Pressure Washing
Your house exteriors can attract a lot of dust which can get clogged up on the paint. You have to fetch help from the best pressure washing Vancouver as it is one of the best ways to clean your house exterior. Water coming out from super-high pressure can easily remove the dust to provide a fresh look to your home. One thing you have to ensure is you invite professional pressure washing Burnaby as it is not a DIY technique.
2) Cleaning Roof Moss
If you don't know about roof moss removal West Vancouver, you have to get ready for expensive repairs. As mentioned above moss can spoil everything from wooden rooftops to lavish wooden interior inside your home. You can take help from professional roof moss removal Vancouver who are well-experienced in removing the moss from your roof-top. You need professional help if you have a wooden roof-top.
3) Window Washing
Undoubtedly, you will clean your windows from inside, but if you don't clean them from exteriors, it can disrupt your view. You don't need any professional help here to complete the task with glass cleaner and cloth. One of the best advantages of cleaning your windows is it is inexpensive and easy. You can also use a ladder if you want to reach high windows.
4) Pulling Off Unwanted Plants
Besides lush green grass, various unpleasant weeds can also grow in your garden. You have to spend a Sunday pulling off all the unwanted and dead plants which can spoil your outdoor decor. You can also bring in new plants if they fit your budget to give a new look to your exterior.
5) Upgrade Lights
Lights define the beauty of your exterior. If you have dull lights on your home exterior, it cannot define the decor the way you want to define it. You have to consider while buying lights is to go for the water-resistant ones.
Conclusion:
We hope you enjoyed the guide, and we recommend you take help from a professional service if you find a lot of dust on your exterior. They have the right team and expertise to complete the job effectively. Indeed, regular exterior house cleaning can help you save a lot of money and increase the value of your home.
About Author