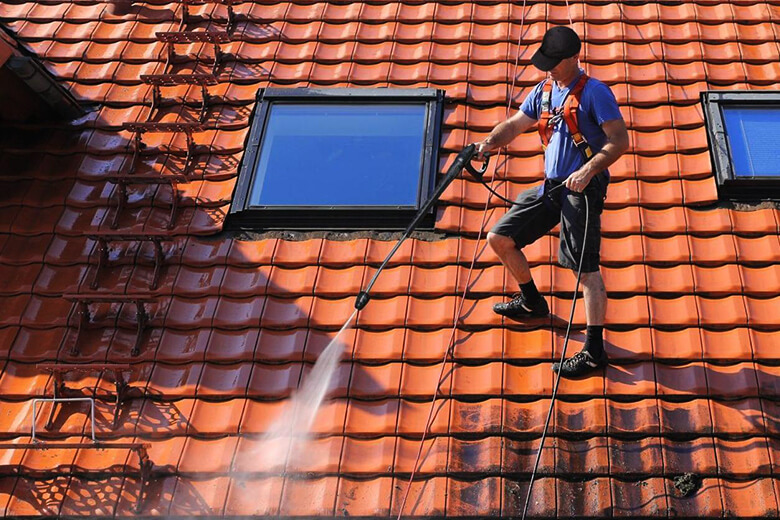 Roof Moss Removal West Vancouver
"No One Knows Roof Like Us!" Call Now to Beautify Your Roof!
OR
Professional Roof Moss Removal in West Vancouver
Let us REMOVE THE MOSS and SAVE YOUR ROOF! We are roof cleaning and roof moss removal specialist in West Vancouver!
Moss makes your building look unattractive, they are decomposers and can reduce the durability of your walls, gutters, and roofs. Moss removal should be routine and regular for your properties in West Vancouver. At AdelCo Home Services, we provide fast and effective roof cleaning and moss removal service. We are experienced, tested, and trusted moss removal cleaners in West Vancouver.
You would be wrong to wait for moss to overtake your building before seeking professional moss removal service help. We will clean your exteriors perfectly, removing all traces of moss. We use the best equipment and most effective techniques for moss removal in your building. Call 1-888-789-6222 today to hire our expert services for a memorable moss removal service experience.
Our group of experts will provide you the best service at a reasonable cost. Our roof moss removal experts will help to remove moss around your West Vancouver using well-researched and proven methods. We use only methods proven to be effective in roof moss removal.
Roof Moss Removal Expert in West Vancouver
Our team of moss removal experts in West Vancouver is capable and well trained to provide you the best results you desire, using the latest equipment and most effective method that guarantees you good value for your money.
AdelCo Home Services is a tested and trusted company with years of experience in moss removal, why not hire us today and put us to the test? We guarantee to give your walls back their original feel and appearance at next to no cost. Be sure to patronize us today for an experience you won't be regretting. 
Every Roof Cleaning or Moss Removal services in West Vancouver always include a FREE Gutter Cleaning. Call AdelCo Home Services at 1-888-789-6222 to book your next roof cleaning services appointment and receive FREE Gutter Cleaning.