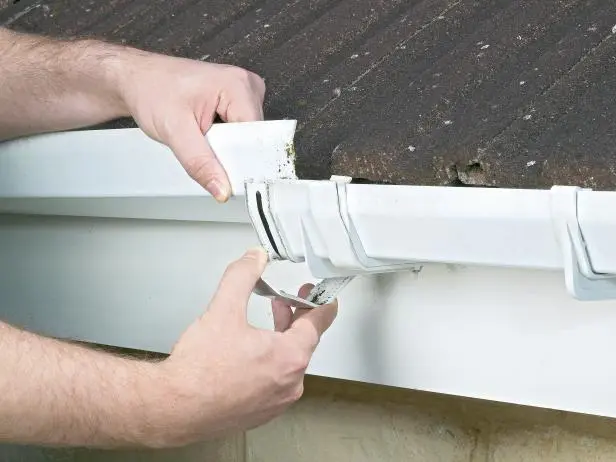 Gutter Repair Service Pitt Meadows

100% Satisfaction Guaranteed!
We're popular for Gutter Cleaning too! 🧹 Call us now to know our Service Cost 📲👇
OR

Complete Gutter Repair Services In Pitt Meadows
If you live in Pitt Meadows, you should already catch a wave of the lots of rain received in this area. However, while this is commonly thought about, many fail to realize that their gutters are the most affected. And this continues until the functionality of such gutters is impaired, and certain problems such as flooding, seeping of water into the foundation, lots of mud, and so on, arise.
Our gutter repair experts in Pitt Meadows don't just repair your gutters but also ensure that they work properly. We also take some time out to ensure that our delivery isn't only visually appealing but also comfortable to use. AdelCo Home Services gutter repair services in Pitt Meadows include tightening gutters, replacing broken or loose brackets, clearing gutter downspouts, and so on.
Our Service Areas:
Not only Vancouver, but we also serve a majority of service areas in British Columbia. You can find us for gutter cleaning and gutter repair in:
Gutter Repair Expert in Pitt Meadows

Repairing gutters is one of the cornerstone services here at AdelCo Home Services. Our professional and experienced technicians begin the repair of your gutters firstly by carefully inspecting the system, regardless of its type. We access both the interior and exterior of your gutter system, ensuring that we recognize the cause of such a gutter's impaired performance.
Next, we develop the best approach to repairing such a gutter, such that the best gutter repair services in Pitt Meadows are delivered, and our clients' expectations are met and even exceeded. This approach may include correcting the slope of the system, eliminating leaking seals, replacing corners, installing larger outlets, cleaning outlets, replacing downpipes, and so on.
Without gainsaying, AdelCo Home Services provides the best professional gutter repair services in Pitt Meadows for residents and business owners.
Over time, AdelCo Home Services has earned the badge of being the most reliable gutter repair company in Pitt Meadows. Our technicians are properly trained and confident in solving all the issues of your gutter. Contact us today at 1-888-789-6222 for a free consultation.