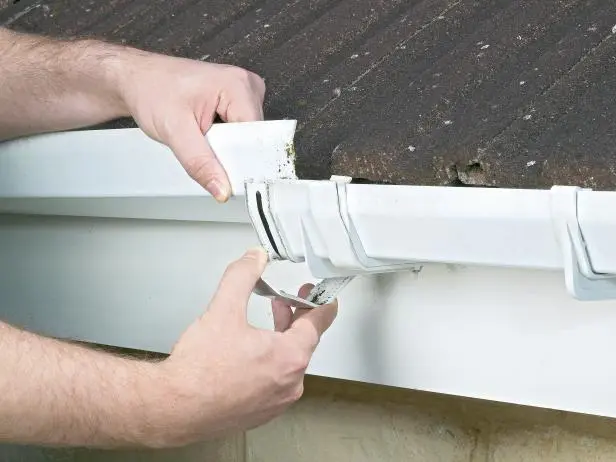 Gutter Repair Service New Westminster

100% Satisfaction Guaranteed!
We're popular for Gutter Cleaning too! 🧹 Call us now to know Service Cost 📲👇
OR

Safe and Effective Gutter Repair Services In New Westminster
Disregarding signs of failure from your gutters may be synonymous with predicting a greater doom in the nearest future. With New Westminster sharing the same rain forest climate with the rest of Metro Vancouver, this city experiences more rainy days than all other major cities in Canada.
Therefore, this justifies the essentially of gutters in this area, especially to protect your house or property from water damage. At AdelCo Home Services, we help residents of, homeowners in, etc., New Westminster by providing gutter repair services, such that it is "armed" to protect their buildings for several years to come.
Here at AdelCo Home Services, we begin our gutter repair in New Westminster process by firstly inspecting the whole eavestrough system. This way, we would have successfully accessed any interior or exterior, or both water damage present in your gutter. And we are consequently offering the best solutions for them.
Our Service Areas:
Not only Vancouver, but we also serve a majority of service areas in British Columbia. You can find us for gutter cleaning and gutter repair in:
Professional Gutter Repair Services in New Westminster
Technicians at AdelCo Home Services are expert gutter cleaners in New Westminster and other areas in Metro Vancouver. We are proficient at providing gutter repair solutions for all kinds of gutter systems in New Westminster, including those for commercial projects, condominiums, residential projects, and so on.
Our gutter repair services in New Westminster include replacing corners, correcting the slope of the drainage system, unclogging outlets, removing leaky seals, replacing downpipes, installing larger outlets, fixing sections, and many other solutions that we provide. The kind of gutter services that we provide for your depends on the data gotten during our inspections.
Regardless of the size of the job, whether big or small, our team of gutter repairers is dedicated to ensuring the provision of high-quality gutter repair service, delivered efficiently and safely in New Westminster. Contact one of our representatives today at 1-888-789-6222 for a free consultation to begin the gutter repair of your drainage system.