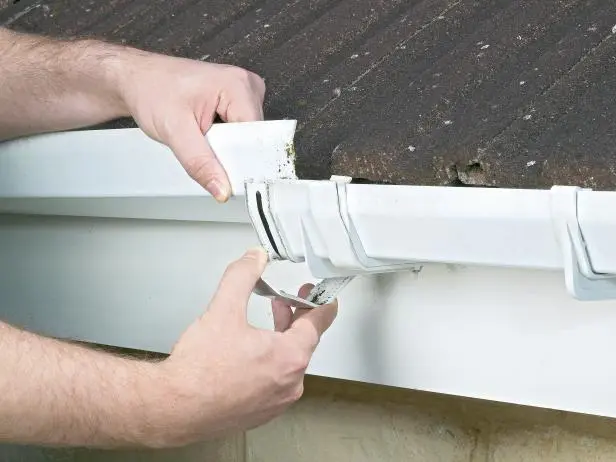 Gutter Repair Service Coquitlam

100% Satisfaction Guaranteed!
We're popular for Gutter Cleaning too! 🧹 Call us now to know our Service Cost 📲👇
OR

Reliable gutter repair in Coquitlam
Your drainage system is vital to your building, and its maintenance should be treated with equal magnitude. Gutter cleaning and maintenance shouldn't be neglected at any time routine to avoid further complications, which may include: cracks on walls due to redirection of water by faulty gutters or water retention by blocked gutters. What this does is that it reduces the durability of your walls and roofs.
We understand that for most people fixing a time for gutter repair amidst a busy schedule might be much to deal with, or perhaps you have the time but lack the expertise, why not delegate. We at AdelCo home services provide quality gutter repair services anywhere in Coquitlam. We are tested and trusted in this service and guarantee you good quality service.
We are concerned with bringing you quality gutter repair service at a competitive cost Because customer satisfaction is at the center of our service. We specialize in all forms of gutter repair. Call us today for quality gutter repair!
Our Service Areas:
Not only Vancouver, but we also serve a majority of service areas in British Columbia. You can find us for gutter cleaning and gutter repair in:
Gutter Repair Expert in Coquitlam

We work with experienced professionals who are sure to deliver. Our team of professionals will repair your gutter using the best equipment and the most effective method suited for your gutter situation.
We have repaired gutters for various people who have shared testimonies of a job well-done. Call us today to join in a memorable experience.
Our professionals are driven by a sense of duty to give you the best at affordable rates. Why not delegate your gutter repair service to our experts today for a memorable experience?
For reliable gutter repair in Coquitlam. Call us today at 1-888-789-6222. We guarantee you quality service!
Reach out to one of our reps today let's bringing you our service.