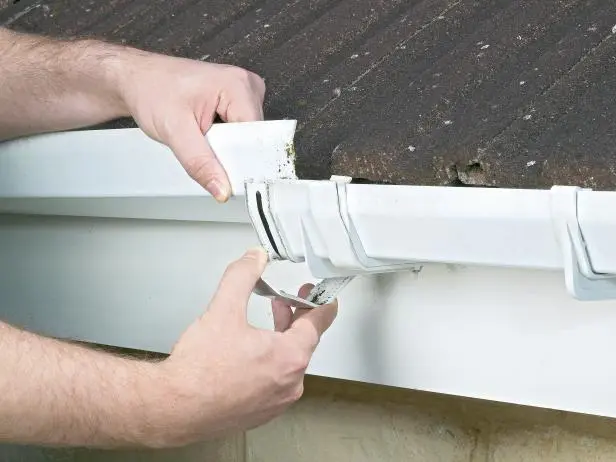 Gutter Repair Service Langley

100% Satisfaction Guaranteed!
We're popular for Gutter Cleaning too! 🧹 Call us now to know our Service Cost 📲👇
OR

Effective Gutter Repair in Langley
Most systems often undergo wear and tear and may require adequate repair with time. Your gutter system is not an exemption. The challenge is getting quality gutter repair services to do an impeccable job. Our gutter repair professionals At AdelCo Home Services can offer you the best gutter repair service at an affordable price at Langley.
It is wise to seek help immediately when rusts, cracks, or hindrances set in and affect the efficiency of your home's gutter system. If your gutter system is not repaired or maintained when a need arises, it may damage such a cracked wall, waterlogged foundation, and other problems that may test your structural integrity.
Our team of well-trained professionals at AdelCo Home Services can provide you with an unmatched gutter repair service in Langley. Allow us to evaluate, maintain, and repair your gutter system to prevent unprecedented damages to your property.
Our Service Areas:
Not only Vancouver, but we also serve a majority of service areas in British Columbia. You can find us for gutter cleaning and gutter repair in:
Gutter Repair Expert in Langley

Our well-trained professionals in Langley can carefully fix all problems with your gutter system, which may include repairing loose, leaking, or overflowing gutters and readjusting an incorrect slope.
At AdelCo Home Services, we boast of gutter repair experts in Langley that utilize the best materials and products to seal cracks, leaks, and other openings in your gutter system. We can meet all your gutter repair needs using state of the art equipment to ensure that your gutter system is restored to its original state and delivers optimal performance.
Our qualified professionals at AdelCo Home Services, Langley have equipment that can detect the issues your gutter system has at their disposal; hence, offer premium services to correct such problems.
Continuous evaluation and maintenance of your gutter systems rid them of pests and stagnant water, which can pose serious health risks. To have your gutters evaluated, diagnosed, and repaired, Contact our representatives today at
1-888-789-6222
.