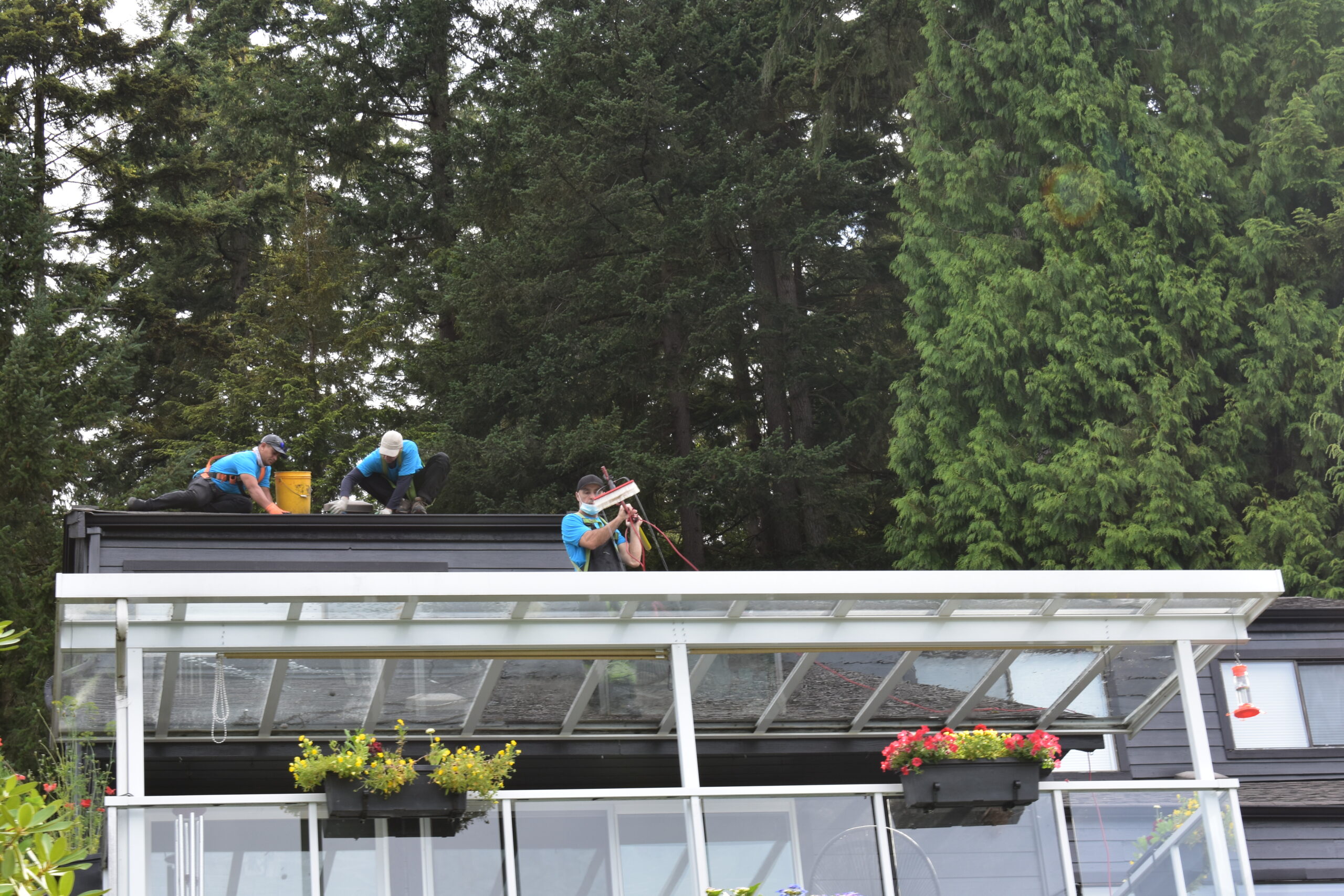 House Washing Langley BC
Call now to get 20% OFF!
Limited Time Offer! ⏳ Call us now! 👇
OR

Reliable And Affordable House Washing Services In Langley
All homeowners want their homes to look clean, tidy, and beautiful because a clean exterior adds to the value of your home and the beauty of the natural environment. Our company, AdelCo Home Services, can give your home that fresh outlook by providing the best house washing service in Langley.
Our seasoned house washers will diligently clean all corners of your home while giving you an affordable rate. We will use state of the art equipment, eco-friendly cleaning detergents, and flexible solutions to meet your house washing needs.
Professional House Washers in Langley
We can provide you with a complete, safe, and efficient house washing service at AdelCo Home Services. Our professional cleaners use unique washing techniques, namely; soft wash, low-pressure wash, and other methods that will carefully remove mold, dirt, and algae on your property without damaging your home's exterior and furnishing.
More than often, a long winter leaves resident of Langley with deposits of nasty debris like dirt, mildew, grime, and mold on windows, sidings, walkways, patios, and other parts of your home.
Let our house washing experts at AdelCo Home Services thoroughly wash and clean all dirty exteriors, keep every surface shiny, and extend its usage. We set a sterling reputation in Langley as such no one is better suited to clean your homes than our professional house washing team.
We will clean your homes like ours and impress you with our impeccable house washing skills, thereby providing you with a comprehensive service at competitive prices.
Our House Washing Service Areas:
We serve a majority of service areas in British Columbia. You can find us for house washing in: