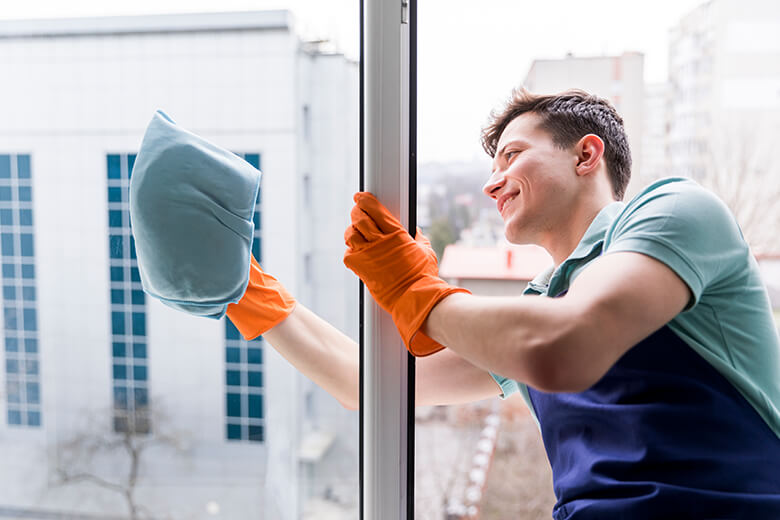 Window Cleaning Langley
Keep your windows sparkling and free from dirt all year long! Schedule a Free Consultation!
OR
A Safe and Efficient Window Cleaning Services in Langley BC
Many residents of Langley reckon that window cleaning is a trivial task. Contrary to popular opinion, it can be daunting and often requires a large amount of concentration, caution, and precision. Therefore, it is vital that if your windows are cleaned, they are cleaned right.
Dusty, rainy, or hazy weather may leave your windows in need of premium window cleaning services to meet all your window cleaning needs competitively. Let our expert window cleaners at AdelCo Home Service clean your home and office windows in Langley and dazzle you with our impeccable cleaning skills. Residents of Langley BC need the best residential window cleaning and commercial window washing service. Explore what we offer for residential window cleaning and commercial window cleaning.
Residents of Langley who have employed our services attest that our window cleaning skill is second to none; Hence, no one is better qualified to care for your window cleaning needs than our expert window cleaners in Langley.
Leave the window cleaning task for our professionals! We guarantee you will be amazed at the difference!
Feel free to check out the Demo of our work on YouTube:
Professional Window Cleaners in Langley BC
Our team of professional window cleaners at AdelCo Home Services guarantees that an impeccable job is done on your windows while utilizing sophisticated equipment, trustworthy detergent brands, and effective cleaning techniques to make sure your windows are clean and bright and spotless. Discover more about our Window Cleaning services
Our window washers in Langley can make sure you get the best results from cleaning your home's windows without breaking a sweat.
Our Window Cleaning Service Areas:
We serve a majority of service areas in British Columbia. You can find us for Window Cleaning, Glass Cleaning, Skylights Cleaning, Glass Railing Panels Cleaning in:
Contact a team member today at 1-888-789-6222 expressing your window cleaning needs; our friendly representatives will provide a solution to meet your window cleaning needs. Don't delay in reaching out to us, and you are one step away from enjoying a comprehensive and affordable window cleaning service in Langley.