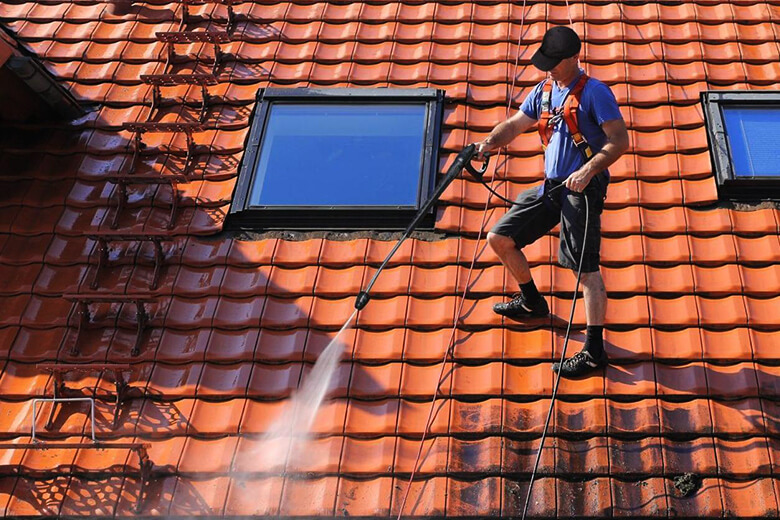 Roof Cleaning Langley BC
Dirty Roof? Let our bubbles restore your Roof's sparkle
OR

Efficient and Safe Roof cleaning services in Langley BC
It is not gainsaid that your roofing materials will get dirty over time. However, delaying proper roof cleaning services may negatively affect the durability of your roof or reduce your home's visual appeal and value. It is, therefore, essential to hire the best roof cleaners to diligently clean your roof and ensure continued enjoyment of the visual appeal that comes with having a clean roof.
AdelCo Home Services offers you the best roof cleaning services available in Langley. Our professionals deliver impeccable services that get your property noticed and present the best impression to onlookers.
Roof cleaning is not a DIY job because, without proper expertise and the right equipment, it could end in quite a disaster. Therefore, let our seasoned experts take care of your covers and ensure they stay in the best conditions.
Professional Roof Cleaners in Langley BC
With our team of expert roof cleaners at AdelCo Home Services, we will first evaluate your roof cleaning needs before using the best products and eco-friendly chemicals to effectively clean your roofs while conserving your roof's durability.
Our professional roof cleaners in Langley are trained to follow all safety precautions attached to roof cleaning, thereby avoiding the dangers that may prevent them from doing a flawless job on your roof. We will use the best roof cleaning methods to clean your roofs and deliver comprehensive results without harming your covers. Remember, a clean roof all year is possible in Langley with AdelCo Home Services.
​
Our Service Areas:
Not only in Burnaby, but we serve a majority of service areas in British Columbia. You can find us for roof cleaning or Roof Moss Removal in: