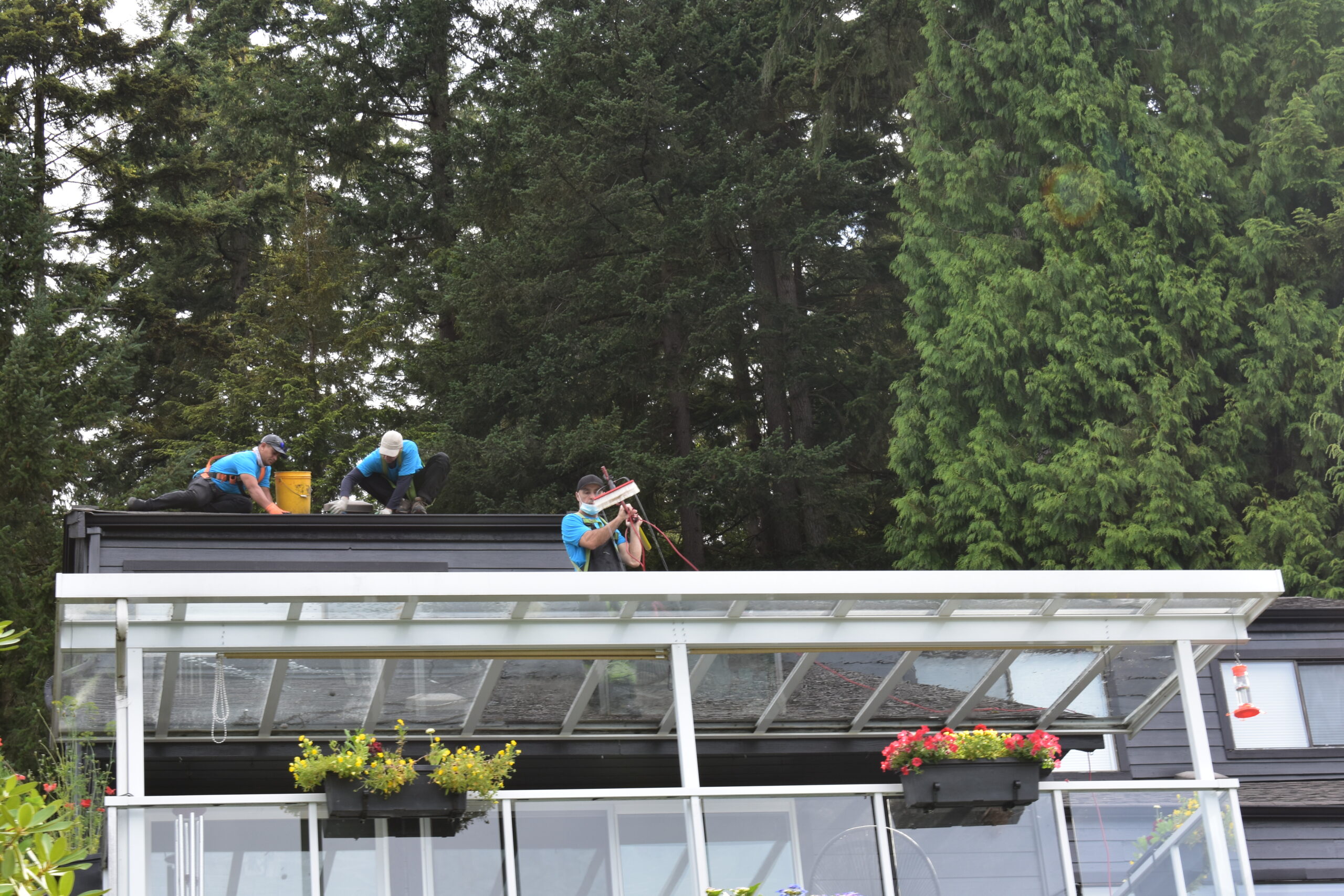 House Washing White Rock & South Surrey
100% Satisfaction Guaranteed!
Stop Thinking 💭✋Start Calling 📲👇
OR

Environmental-friendly House Washing Services in White Rock & South Surrey
House Washing is the washing of your home's exterior. Here in White Rock & South Surrey, we have mostly vinyl siding, even though there are a few other shell coverings on homes, including wood siding, stucco, aluminum sidings, and so on.
Besides, there are several risks linked to using high pressure on your exterior finishes. Upon realization of this, you will see the need to hire a professional house washing service to handle the periodical cleanings of your home.
AdelCo Home Services is here to the rescue! We carry out house washing services on varieties of materials, including cedar, vinyl, aluminum, brick, and so on. We employ the use of a soft wash approach, which allows us to efficiently clean your siding properly without having to make use of high pressure.
Professional House Washers in White Rock & South Surrey
All our house washing activities are done by hand, using specialized cleaning solutions, soft brushes, and water, ensuring that stains are removed regardless of their level of toughness. Our professional house washers in White Rock & South Surrey offer the best quality house washing service, alongside a guarantee of 100% satisfaction.
Residents of White Rock & South Surrey who have enjoyed our house washing service, both in the far and near past, are used to recommending us to those who need our help. Why? Because they know that no other company can get the job done better than how our expert cleaners do it.
If you want your home to maintain all-year-round cleanliness, then AdelCo Home Services is your best bet! Our House Washing Services in White Rock & South Surry is detailed and offers everything that needs to be done.
Our House Washing Service Areas:
We serve a majority of service areas in British Columbia. You can find us for house washing in: