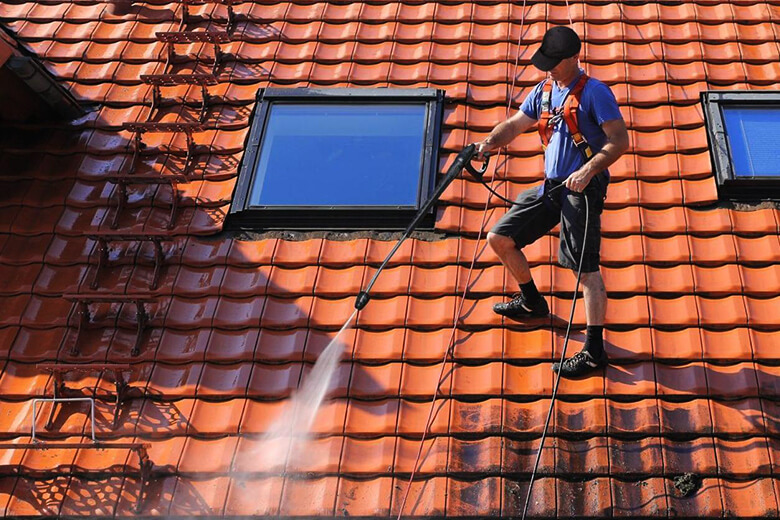 Roof Cleaning New Westminster
Dirty Roof? Let our bubbles restore your Roof's sparkle
OR

Reliable and Effective Roof Cleaning Services in New Westminster
One of the most essential and critical aspects of your property, whether residential or commercial, is the roof. It literally protects all of the large investments that you have made, including your visitors. Cleaning a component that does one such extent of good isn't too much to ask.
Besides, several individuals are oblivious of the importance tied around cleaning their roofs. Save for aesthetics purposes; roof cleaning also helps increase the life-span of the rood, plus the value of your property. Having understood this, you should also realize that improper cleaning of your roof can actually deliver more harm than the intended good – talk about reducing the life expectancy of the roof, and so on hence, why you need to hire a tested and trusted Roof Cleaning Service in New Westminster.
AdelCo Home Services, with more than 20 years of experience in roof cleaning in New Westminster and other areas in Metro Vancouver, you can be sure of having your roof properly cleaned, without accruing any harm.
Professional Roof Cleaners in New Westminster
AdelCo Home Services in New Westminster is a team of professional roof washers in New Westminster, offering residents and homeowners in New Westminster and environs roof cleaning services, to help their roofs portray its best capabilities.
Inarguably, cleaning one's roof serves several purposes. This includes helping it have a tidy look, which betters the overall beauty, increases the longevity of the roof, and so on. But why clean your roof yourself when our group of professional roof cleaning experts in New Westminster can help you do so, yet without damaging your roof. You should give us a call today at 1-888-789-6222!
Our Service Areas:
Not only in Burnaby, but we serve a majority of service areas in British Columbia. You can find us for roof cleaning or Roof Moss Removal in: