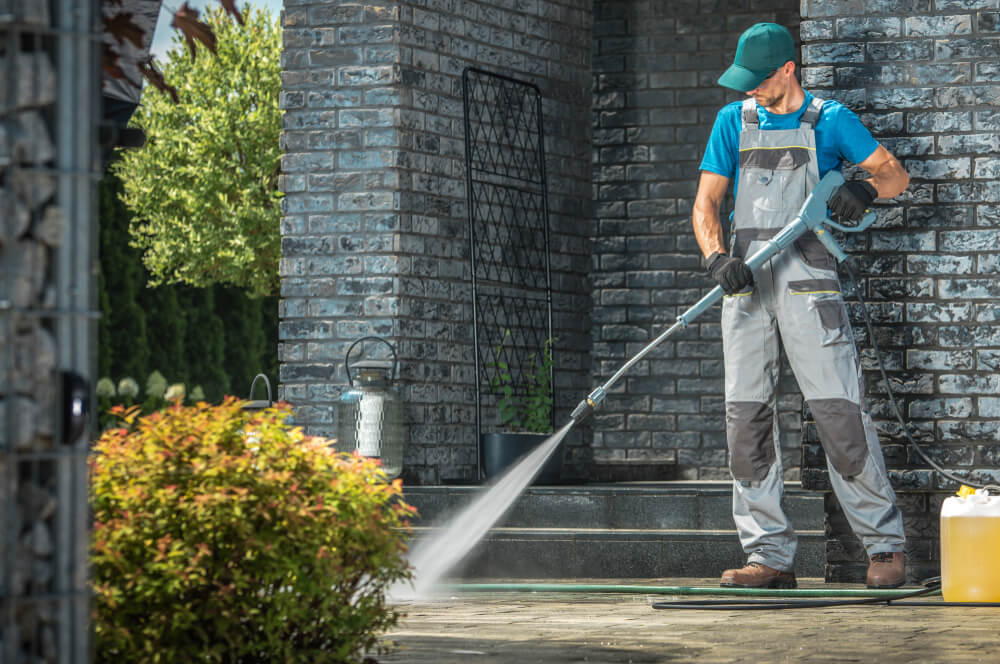 Pressure Washing New Westminster
"We clean your space, not your Wallet!" Call now to make your place Shine!
OR
Safe And Efficient Pressure Washing Service In New Westminster
Refresh the beauty of your residential or commercial property with Pressure Washing Specialist – AdelCo Home Services 
Here at AdelCo Home Services, we are customer-oriented, which makes us put their needs ahead of every decision we are going to take. And, over the years, this has helped us greatly in delivering the most effective pressure washing service in New Westminster. Here, our success is measured by the level of satisfaction our customers derive from our services.
Pressure washing in New Westminster demands expertise, plus a wealth of experience. Hence, the reason you shouldn't just allow any novice to pressure wash your property surfaces. Let AdelCo Home Services handle all your pressure washing needs for your properties in New Westminster. In the end, you can be sure of enjoying both our service and attitude to work.
Our cleaners at AdelCo Home Services use unique, effective, and safe pressure washing methods for residential pressure washing and commercial pressure washing which helps in transforming your surfaces without causing any damage as a result of incorrect pressure application.
Our Work Speaks Louder than the Words!!!
Power Washing Specialist in New Westminster
At AdelCo Home Services, we take pride in being professionals at industrial, commercial, residential maintenance. We are a team of expert pressure washers in a lot of areas in Metro Vancouver, and we work fine with homes, apartments, restaurants, strata, businesses, and so on. You chose AdelCo Home Services as the most accountable, reliable, and efficient cleaning service in New Westminster.
We carry out our pressure washing services through the use of the right tools, the best techniques, and the right pressure, all in the bid to ensure that we arrive at the best result possible. We employ the use of eco-friendly and safe materials to clean and treat your property surfaces.
Without gainsaying, AdelCo Home Services are professionals in offering pressure washing solutions and sealing all the materials present on your property in New Westminster. You should try them out today!
Why Hire Our Team?
Our pressure washers washers take time to learn and get familiar with new techniques and methods to provide our customers with the best quality of pressure washing services in New Westminster.
AdelCo Home Services takes pride in affordable prices, despite the excellent services delivered.
Safety is our watchword!
Our Pressure Washing Service Areas:
We serve a majority of service areas in British Columbia. You can find us for Pressure or Power Washing Services in:
Contact us today 1-888-789-6222 to get a free quote, or to make inquiries – our team of customer support would love to hear from you! AdelCo Home Services is here to help you satisfy all pressure washing needs that your property in New Westminster demands.