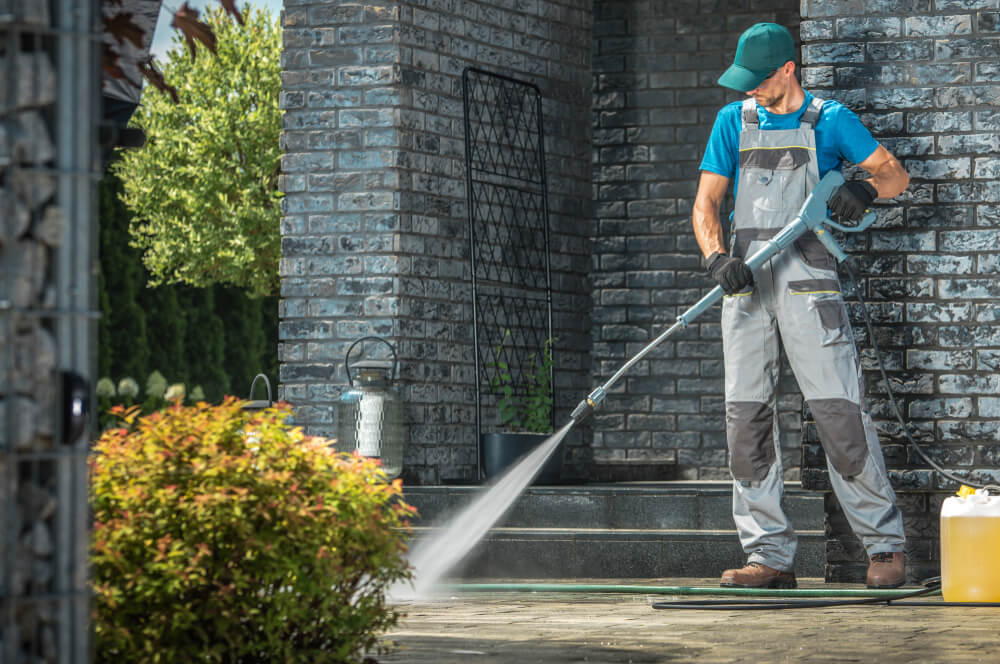 Pressure Washing White Rock & South Surrey
"We clean your space, not your Wallet!" Call now to make your place Shine!
OR
Prompt and Effective Pressure Washing in White Rock & South Surrey
Refresh the beauty of your residential or commercial property with Pressure Washing Specialist – AdelCo Home Services 
Have you been trying to keep your outdoor surfaces clean with a low-pressure hose, all to no avail? Then, you need our pressure washing service! Pressure washers are highly-powered hoses designed with cutting power, just as much to ensure the cleanliness of our outdoor spaces.
Mold, grime, algae, dirt, etcetera, can be removed via the use of pressure washers, regardless of the type of surface, not just any pressure washer, but the right pressure washer. Inarguably, AdelCo Home Services offers one of the best – if not the best – pressure washing services around White Rock & South Surrey.
Our cleaners at AdelCo Home Services use unique, effective, and safe pressure washing methods for residential pressure washing and commercial pressure washing which helps in transforming your surfaces without causing any damage as a result of incorrect pressure application.
Our Work Speaks Louder than the Words!!!
Power Washing Specialist in White Rock & South Surrey
Our professional pressure washing service is known for excellence and customer satisfaction. AdelCo Home Services' team of professional washers can be trusted to deliver an unmatched qualitative standard in White Rock & South Surrey.
Do you think your concrete, driveways, brick walls, etc., are the dirtiest, and perhaps irredeemable? Then, you need a professional Pressure Washing Service. AdelCo Home Services is here for White Rock & South Surrey – convenient and affordable! With us, driveways stained with oil, tire marks, and so on, will be a thing of the past with our pressure washing service.
AdelCo Home Services professional Pressure Washing Service in South Surrey & White Rock can clean all kinds of surfaces, including walkways, roofs, driveways, walls, and so on, so far it allows for pressure washing.
Our Pressure Washing Service Areas:
We serve a majority of service areas in British Columbia. You can find us for Pressure or Power Washing Services in:
AdelCo Home Services boasts of an experienced team of professional pressure washers, who won't skip any step while offering the pressure washing service. We know the right amount of pressure required for specific areas. Call us today and find yourself a step closer to having sparkling clean surfaces.