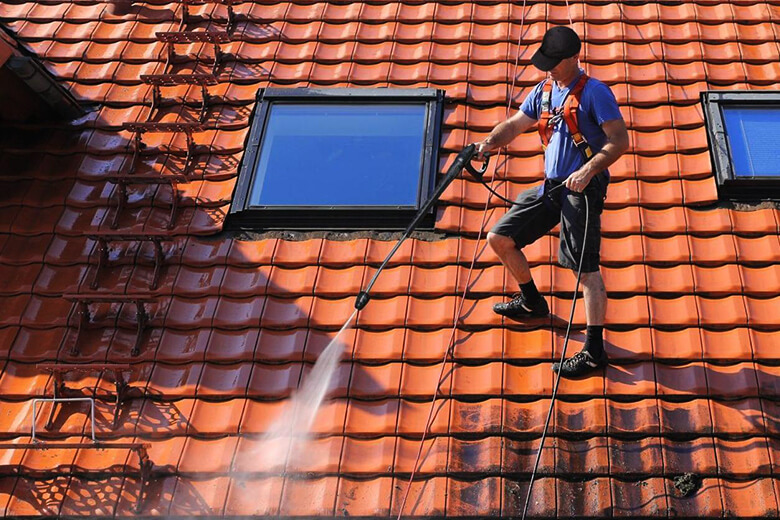 Roof Cleaning White Rock & South Surrey
Dirty Roof? Let our bubbles restore your Roof's sparkle
OR

Reliable and Effective Roof Cleaning Services in White Rock & South Surrey
The importance of roofs can never be exaggerated. However, many individuals do not realize how much maintenance and care their roofs need. Basically, roof cleaning is one of the vital processes that you need to engage in regularly in order to ensure that your roof has a long life span. However, too bad, many overlook it.
Our roof cleaning services are here to help you ensure that your roof is taken care of properly. AdelCo Home Services offers you gentle roof cleaning in White Rock & South Surrey. Besides, we offer a few more roof treatment options for properties in White Rock & South Surrey – please check other services.
Professional Roof Cleaners in White Rock & South Surrey
Our professional roof cleaning services would help you take your roofing to the next level of sustainability. We offer a cost-effecting cleaning service that ensures that all your roofs' need to attain cleanliness is met.
You should understand that your roof is inarguably the most exposed outdoor component of your building. Hence, the accumulation of dirt, debris, bacteria, etcetera, is justifiable. What you need to curb the aftermath effect of these accumulations is an excellent roof cleaning service – AdelCo Home Services professional roof cleaning services are just a phone call away!
Our Service Areas:
Not only in Burnaby, but we serve a majority of service areas in British Columbia. You can find us for roof cleaning or Roof Moss Removal in: