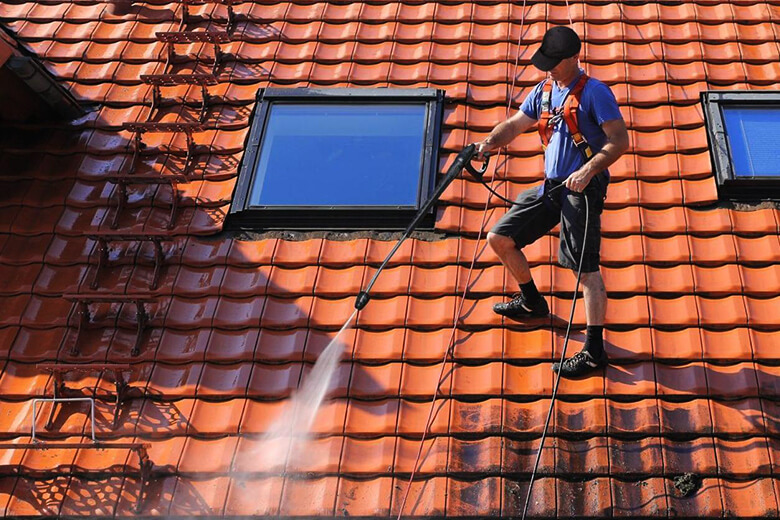 Roof Cleaning Pitt Meadows
Dirty Roof? Let our bubbles restore your Roof's sparkle
OR

Personalized Roof Cleaning Service in Pitt Meadows
Your house roofing has been designed such that it is capable of protecting you and your family from harsh weather conditions and elements. Apart from keeping you safe from the sun, snow, rain, et al., it also ensures that debris, dust, and so on are kept at bay. However, as your roof is performing its duties, it is also exposed to these elements, thereby exposing it to wear and tears.
Particularly, your ro of is sensitive to moisture, which is an issue in coastal and humid areas like Pitt Meadows. Hence, the reason you need to better the strength of your roof as often as possible. One of the ways to do this is to ensure the regular cleaning of your roof. Otherwise, you may be risking the shortening of your roof's life span.
At AdelCo Home Services, we make use of several approaches, which, of course, is recommended by roof manufacturing companies. Besides, our roof cleaners are also equipped with the proper chemicals and equipment – notably ladders – to ensure that your roof is cleaned in the best possible way.
Professional Pitt Meadows Roof Cleaning Services
AdelCo Home Services will leave the roof of your commercial or residential building cleaned as professional as possible. With us, you can rest assured that our experienced and trained roof cleaners in Pitt Meadows will not leave any litter in your compound after delivery of service. We rake and bag all of them, and dispose of as far as possible.
Over time, our professional roof cleaning service in Pitt Meadows has proven to be the best, most safe, affordable, and cost-effective. Our expert roof cleaners and technicians in Pitt Meadows will help you save your money and time by employing the use of our healthy methods to clean your roof.
Our Service Areas:
Not only in Burnaby, but we serve a majority of service areas in British Columbia. You can find us for roof cleaning or Roof Moss Removal in: