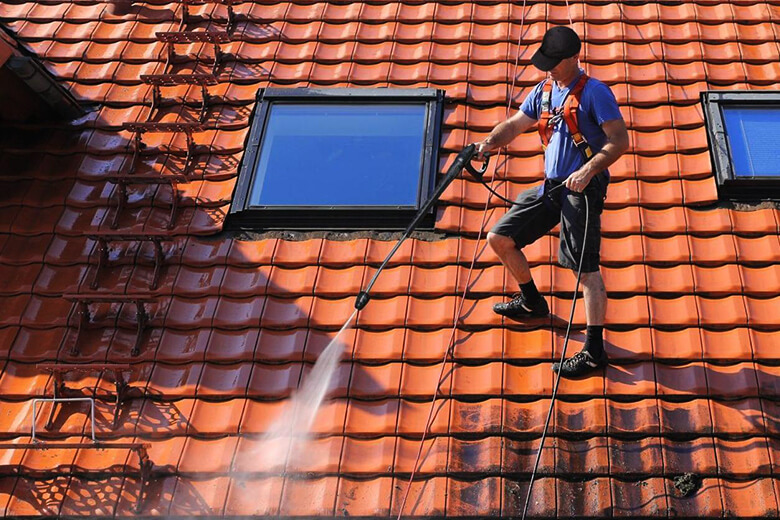 Roof Cleaning Coquitlam
Dirty Roof? Let our bubbles restore your Roof's sparkle
OR

Quality and effective roof cleaning in Coquitlam
Roof cleaning is an essential part of roof maintenance. It is commonplace for people to relegate room cleaning to a 'once in a blue moon' exercise or to neglect it altogether. This shouldn't be the case as the importance of the roof in any building cannot be overemphasized.
We understand that your schedule is tight and adding roof cleaning time to your busy schedule might be much to deal with. We understand you need quality service at affordable rates, we also understand that you may lack the expertise to efficiently clean your roof. AdelCo Home Service is here for you, your most preferred roof cleaning service in Coquitlam.
We provide quality service to you at affordable rates. We are a tested and trusted company that specializes in all forms of roof cleaning. Our team of professionals are masters of the craft and are willing to bring you the best just because you deserve it. Look to hiring our professionals today for an effective roof cleaning.
Professional Roof Cleaning in Coquitlam
Our professionals are well-trained roof cleaner with considerable experience in the field. Our team of experts will address your roof situation as it applies to you by listening to your demands and acting out based on the most effective method suited for your situation.
We are tested and trusted and provide the best services anywhere in Coquitlam. We deliver quality services at an affordable rate giving you more for less.
Our team of experts uses the best equipment to clean your roofs effectively. We will clean your roof thoroughly better than you imagine. Delegate to our professionals today for a guaranteed satisfactory service.
Our Service Areas:
Not only in Burnaby, but we serve a majority of service areas in British Columbia. You can find us for roof cleaning or Roof Moss Removal in: