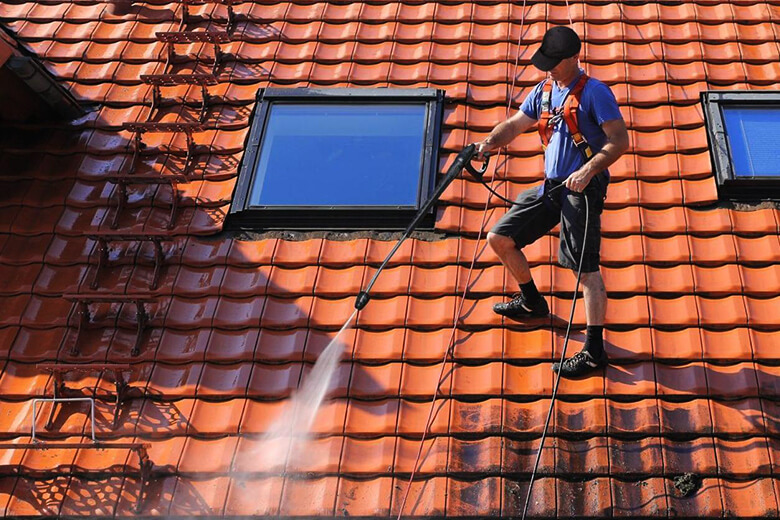 Roof Cleaning Port Moody
Dirty Roof? Let our bubbles restore your Roof's sparkle
OR

Knowing that Port Moody experiences more heavy downpours, you should know that the transportation of materials in the air will be on the upper side of the curve. In essence, you should know that algae, moss, fungus, etc. are most likely going to be present on your roof.
If these elements are left to grow, the lifespan of your roof may be questionable, which may force you to have a new one. Our roof cleaning services in Port Moody is here to help you ensure that such doesn't happen to your roof! Besides, if you aren't a professional, never decide to clean your roof all by yourself. Otherwise, you may find yourself wreaking serious havoc to your roof, and also to your house generally.
Let professionals handle the process for you. With AdelCo Home Services, you can rest assured that your roof will be cleaned most professionally and qualitatively possible.
To keep up with the excellent appearance of your roof and home, please allow professional roof cleaners to handle the job. Let AdelCo Home Services professional roof cleaning services in Port Moody do the job for you.
We are here to ensure that your roof doesn't only appear cleaner, but also lasts longer. We achieve this in a variety of ways, including our low-pressure wash technique, which is regarded as soft washing.
Here at AdelCo Home Services, our roof cleaning in Port Moody are carried out by professionals and experienced technicians alone – there are no rookies in our team!
Our Service Areas:
Not only in Burnaby, but we serve a majority of service areas in British Columbia. You can find us for roof cleaning or Roof Moss Removal in: