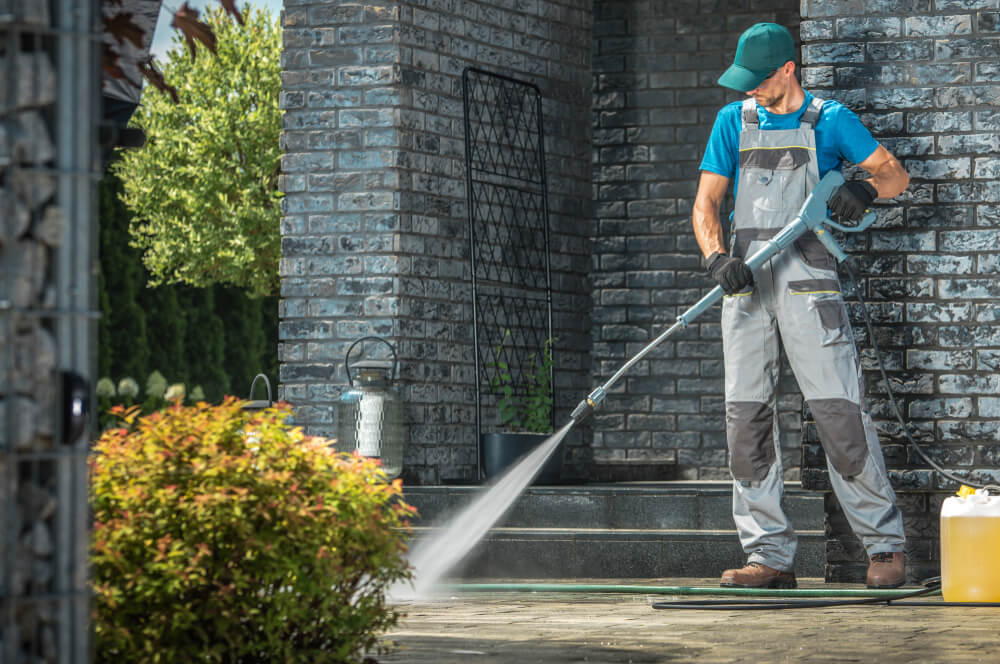 Pressure Washing Port Moody BC
"We clean your space, not your Wallet!" Call now to make your place Shine!
OR
Versatile Pressure Washing Services In Port Moody
Having a clean and well-maintained exterior will not only better the visual appellation of your building, but also increase its value. Pressure washing can help your building achieve this state of appearance. Basically, pressure washing means using a pressurized stream of water to blast off dirt, debris, grease, algae, and so on.
But then, it needs the utmost carefulness. Because employing the use of too much pressure when pressure washing may just ruin the entire essence of the process. Without any further talks, it is best advised to hire a professional pressure washing service in Port Moody.
Here at AdelCo Home Services, we offer one of the best – if not the best – pressure washing services to homeowners in Port Moody, and has, over time, proven our claim of expertise, professionalism, and respect for safety. Our pressure washers understand just how much pressure is needed for all kinds of dirt, and also dedicated to helping our clients – you – achieve the cleanest surface possible.
Power Washing Specialist in Port Moody
Call our team of professional pressure washing services in Port Moody, to help you keep your building, whether residential, commercial, or industrial, as clean as possible. AdelCo Home Services is equipped with a team of well-trained and well-equipped cleaners, which can be trusted to handle all possible pressure cleaning jobs.
We understand the chemistry between each kind of surface and the nature of the stain on it. And, hence, we know just the best ways to pressure-wash such stain off.
Our professionals can easily work on both commercial and residential surfaces, including wood, concrete, vinyl, railings, retaining walls, surfaces of pieces of machinery, and so on.
Our professional pressure washing services in Port Moody are the best go-to options for your pressure washing needs.
Our Pressure Washing Service Areas:
We serve a majority of service areas in British Columbia. You can find us for Pressure or Power Washing Services in:
If you are seeking professional pressure washing services in Port Moddy, AdelCo Home Services is your best bet! All thanks to our qualified and experienced cleaners! Call us today at 1-888-789-6222 to start the cleaning processes on your property!