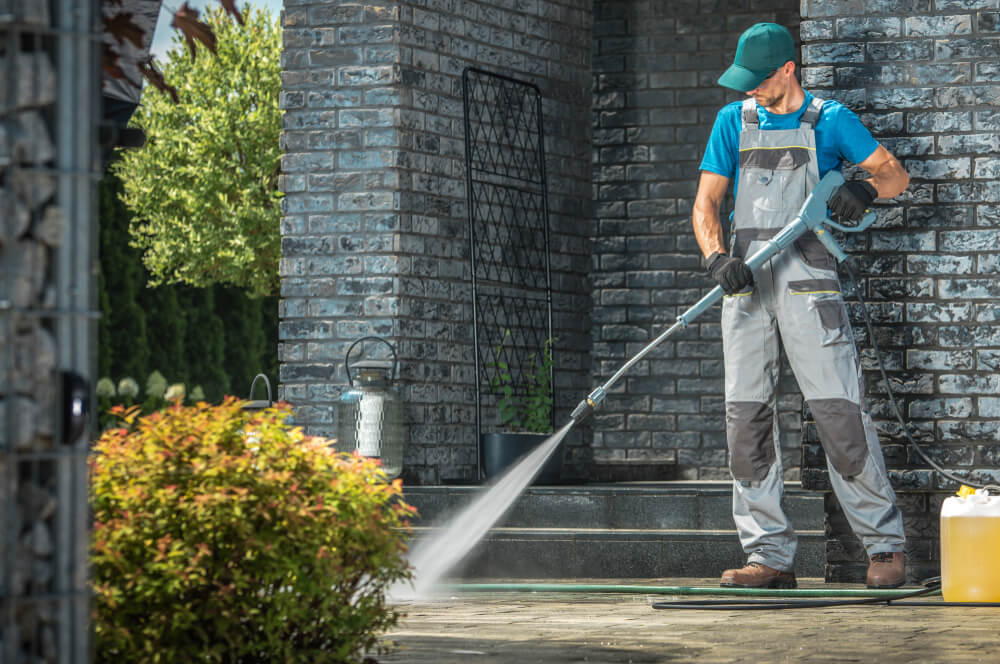 Pressure Washing Pitt Meadows
"We clean your space, not your Wallet!" Call now to make your place Shine!
OR
Cost-effective Pressure Washing Services In Pitt Meadows
Ensuring that your property, whether residential or commercial, if free from discoloration, and other stains can be challenging, especially for commercial buildings. Pressure Washing is one of the proven ways to address this.
Inarguably, everyday wear and tear tell on properties, especially on exterior surfaces such as stucco, vinyl, walkways, driveways, and so on. But then, Pressure Washing requires the use of specialized equipment, designed to convert water into a high-pressure water flow. Hence, the need to hire the services of a professional pressure washing company in BC.
Our Pressure Washing specialists are versed in making old surfaces look new again. We make use of cleaning agents, pressure washing equipment, alongside soft brushes to ensure that your surfaces are made brand new again. Our pressure washing services cuts across several aspects, including the removal of objects such as grease, mold, gum, oil, and so on.
Power Washing Specialist in Pitt Meadows BC
You can make your property void of stains – taking away its ugliness – by hiring our professional pressure washing services. Let help make your surfaces come alive – better and original – again!
Our pressure washing services in Pitt Meadows include Composite Wood & Deck Cleaning, Brick Cleaning, Concrete Cleaning, Residential Driveway Cleaning, Professional Concrete Patio Cleaning, Sidewalk Cleaning, and so on.
Our Pressure Washing Service Areas:
We serve a majority of service areas in British Columbia. You can find us for Pressure or Power Washing Services in:
With AdelCo Home Services pressure washing services in Pitt Meadows, you can be sure of having your cleaning project the most professional way and most qualitative results. Get in touch with any of our representatives today at 1-888-789-6222 so we can ensure that the original look of your property is restored via our pressure washing services in Pitt Meadows.