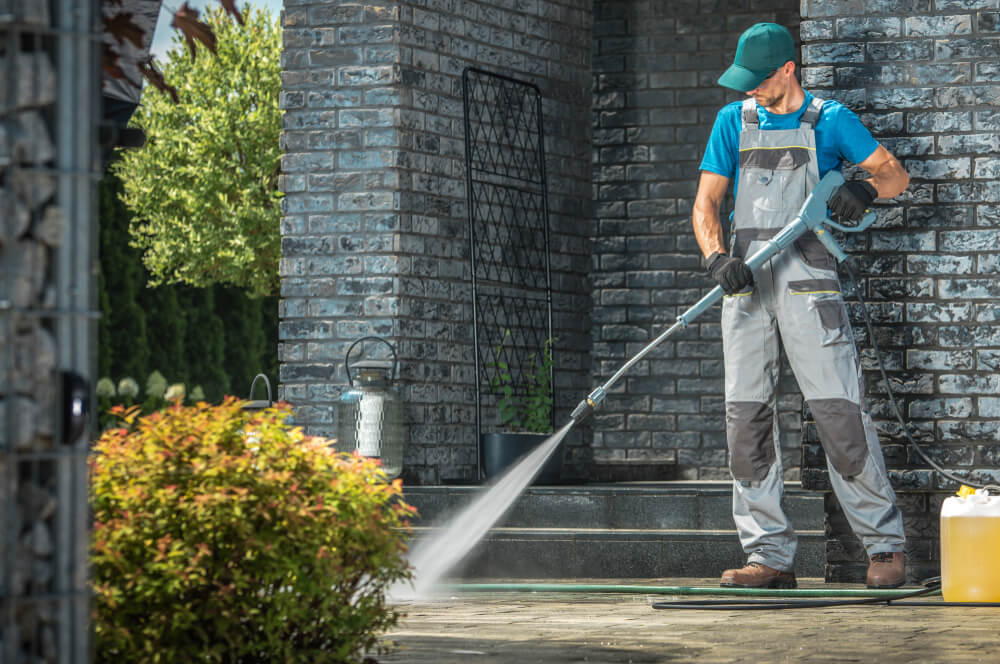 Pressure Washing Aldergrove BC
"We clean your space, not your Wallet!" Call now to make your place Shine!
OR
Professional Pressure Washing in Aldergrove
Are you in need of a company that can effectively pressure wash your exterior at a fair price? Then reach out to us at AdelCo for quality pressure washing.
Wondering if pressure washing is a go-to technique for exterior washing? Yes, it is! Pressure washing is an effective stain removal technique that involves water delivered at high pressure on walls, roofs, and gutters. This pressure is used to remove dirt that might be too hard to get rid of by mere cleaning, dusting, and other familiar methods.
Thorough pressure washing, you can quickly get rid of stubborn dirt in your gutter, walls, windows, roofs, etc. By pressure washing, you can prepare your walls before there are painted for an optimum result. While you might be thinking it unnecessary to pressure wash your exteriors, we advise you to perform pressure once in a while.
For effective pressure washing in Aldergrove hire AdelCo home cleaning services. We are experienced in the field and can guarantee you satisfactory service.
Power Washing Specialist in Surrey BC
We at AdelCo are professionals in all form of cleaning service, we are experienced in pressure washing and can deliver you quality pressure washing all at affordable rates.
Our teams of experts are masters in the craft as they have mastered different techniques for pressure washing.
Our professionals are trained and re-trained in the field and can provide you satisfactory service. Our professionals use only the best equipment to effectively clean pressure wash your exterior, leaving your exteriors spotlessly clean. After carefully listening to your demands, our professionals would help you pressure wash your exteriors just as you have described.
Our Pressure Washing Service Areas:
We serve a majority of service areas in British Columbia. You can find us for Pressure or Power Washing Services in:
For a memorable pressure washing experience for any of your property in Surrey, call AdelCo Home Services today. For a top-rate service provided to you at the best rates in Surrey. Talk to our customer-friendly reps today. Let's discuss bringing you our services.