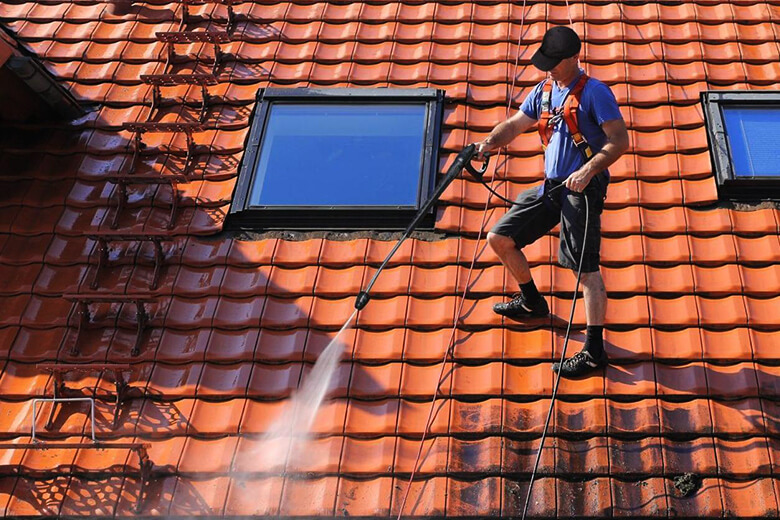 Roof Cleaning Surrey BC
Dirty Roof? Let our bubbles restore your Roof's sparkle
OR

Dependable and Quality Roof Cleaning Services in Surrey
BC
As your building ages, so does your roof, and much like your walls and floors. Your roof deserves a parallel magnitude of maintenance. It is not uncommon to have people forgot roof maintenance. Well, of course, it is far into the sky and mostly out of sight. So, yes, we tend to forget roof maintenance, but here is the deal: More than adding beauty to your house, your roof also provides your house with real-time protection from the harsh weather, and for this sole reason, it is liable to all form of wears.
For this reason, you want to maintain your roof adequately. Roof cleaning service is an integral part of roof maintenance, and we understand you might not be fitted for roof cleaning, so why not delegate to our team. Our group of experts are masters of the craft and can very well bring you desired result simply because we are the right fit for your roof cleaning in Surrey.
We are capable and well-trained to wash your roof well enough to have your neighbors staring and well enough to bring your site back to your roof. Why not engage our cleaning services today and get good value for your money?
Professional Roof Cleaners in Surrey BC
We have a well-trained professional who can wash your roof just as you desired. Our professionals are experienced and able to treat your roof situation with the best-suited cleaning solution.
Our trained, experienced, and professional roof cleaners in Surrey guarantee to keep your roof clean.
Our team uses state-of-the-art equipment, detergents, and effective methods to clean your roofs for excellent results.
Our Service Areas:
Not only in Burnaby, but we serve a majority of service areas in British Columbia. You can find us for roof cleaning or Roof Moss Removal in: