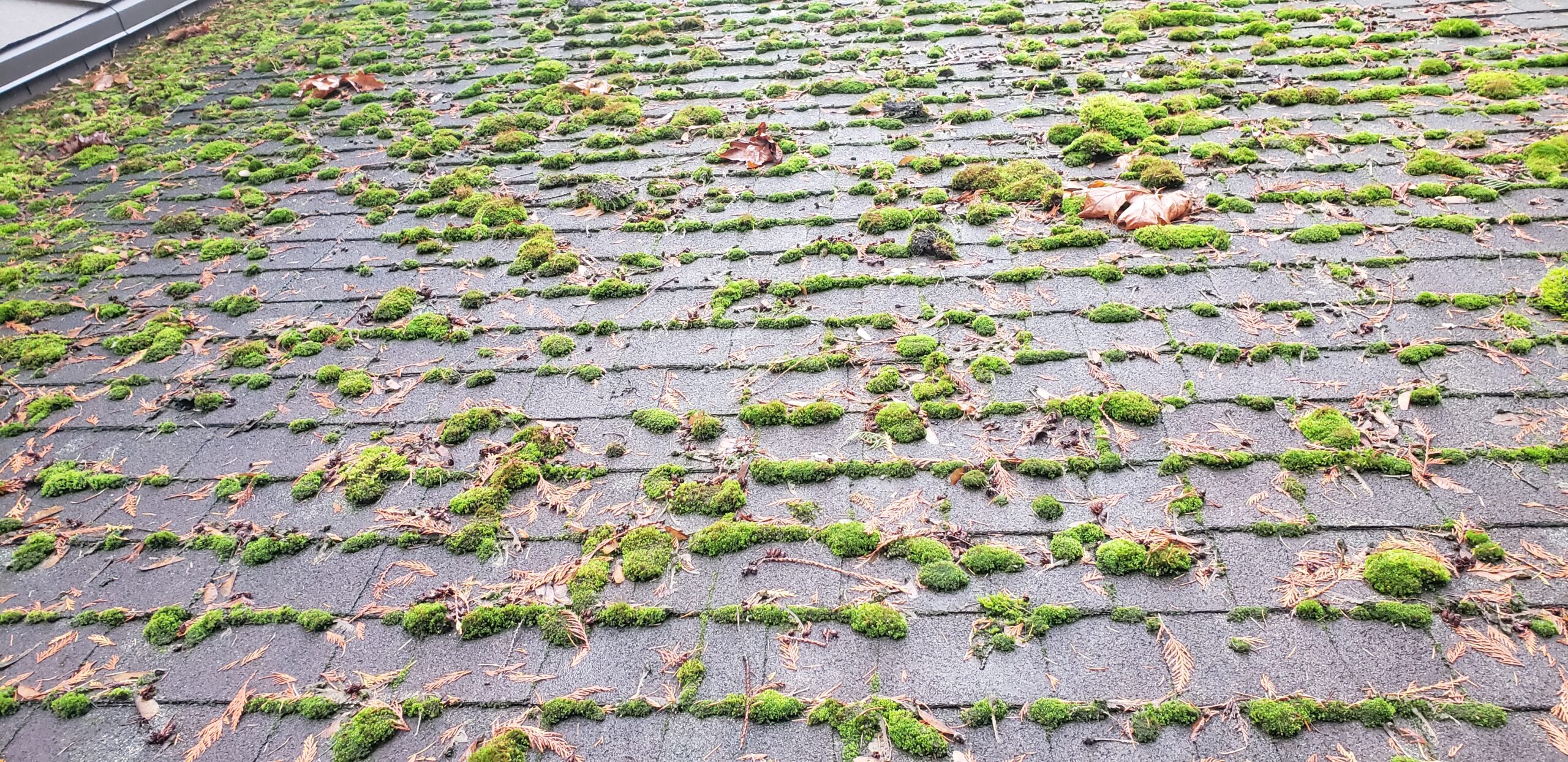 Roof Moss Removal Aldergrove
"No One Knows Roof Like Us!" Call Now to Beautify Your Roof!
Effective Moss Removal in Aldergrove
Tired of the unappealing greenery on the exterior of your building? You really should have moss removed from your building not only because they make your building unattractive but also because moss can make your walls less durable.
This is because moss by nature is a decomposer and, as such, would gradually break down all that it infests. Lots of complications can arise from moss infestation, one of which could be weakening of walls and roof, and in severe cases, a non-durable wall might easily collapse.
It is not advisable to leave moss infestation for too long before clearing them. It is recommended to remove moss as soon as you see them. This is to prevent the more significant danger (reduced durability)
We are an experienced moss removal company, and we guarantee satisfactory service, so why not delegate to our professional group today for a memorable moss-removing experience.
Our Work Speaks Louder than the Words!
Professional Moss Removal in Aldergrove
Our professionals are well-trained experts in the field of moss removal. They have proven beyond doubt to be masters of the craft. Our team of experts delivers quality services at affordable rates giving you more for less.
Our team of experts would use the best equipment to remove moss from your walls and exteriors effectively. Our professionals would listen to your demands and deliver based on your narrative. We guarantee you of a satisfactory service all because for our professional your satisfaction is their satisfaction.
We always recommend that moss removal should be delegated to professionals for effectiveness. Why not hire our set of professionals today? We are available at Aldergrove and guarantee you the best.
Our Service Areas:
We serve a majority of service areas in British Columbia. You can find us for roof cleaning or Roof Moss Removal in:
Contact AdelCo Home Services
For a memorable moss removal experience in Aldergrove. Call us today at 1-888-789-6222.
Reach out to our customer-friendly reps today. Let's discuss bringing you quality service at the best rates.
You are just a step away from enjoying an affordable yet high-end roof moss removal service in Vancouver.