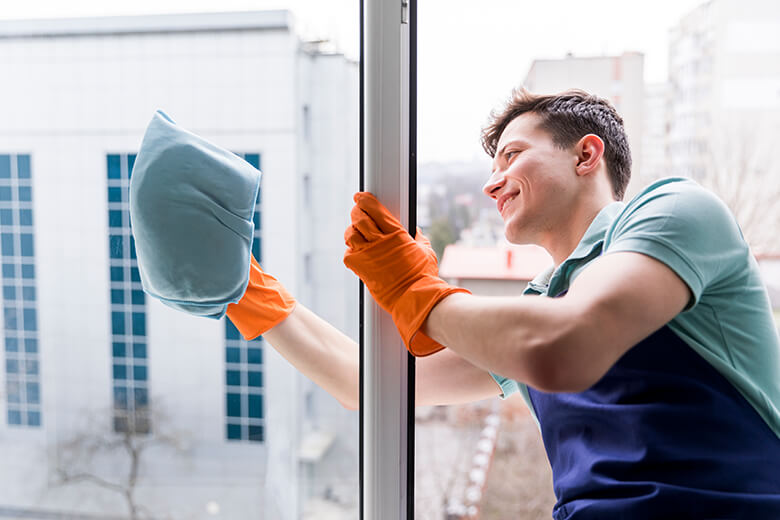 Window Cleaning Richmond BC
Keep your windows sparkling and free from dirt all year long! Schedule a Free Consultation!
OR
Fast Window Cleaning Services in Richmond
Windows are usually porous, hence their increased tendencies to collect dirt, which leads to pigmented spots, reduction in value, and loss of transparency. The moment you begin to notice scratches, micro-cracks, and so on, on your window, you can be so sure that if not taken care of, the glass may get completely destroyed. The good news is that your windows don't need to get damaged, as all you need to do is clean such windows regularly and appropriately.
Emphasis is laid on "appropriately" because cleaning your windows wrongly, itself, is yet another dangerous thing to do, as you are risking the loss of such windows. AdelCo Home Services is here to help you get it right. Residents of Richmond BC need the best residential window cleaning and commercial window cleaning service. Explore what we offer for residential window cleaning and commercial window cleaning.
Our window cleaning in Richmond BC serves both interior and exterior functions, regardless of the circumstance or situation that your window is. Having cleaned several windows since we began operation, we take pride in how efficient and safe we handle our window cleaning projects in Richmond BC, regardless of the height of such windows, or kind of glass made use of. Over the years, we have received several positive reviews from homeowners in Richmond BC.
Leave the window cleaning task for our professionals! We guarantee you will be amazed at the difference!
Feel free to check out the Demo of our work on YouTube:
Professional Window Cleaners in Richmond
AdelCo Home Services is an experienced company in Richmond that is offering window cleaning services for all kinds of buildings, whether residential, commercial or otherwise stated in Richmond BC. Via the environmentally-friendly products that we make use of, you can be sure of having a sparking window when we are done, yet without necessarily having any impact on your environment.
Here at AdelCo Home Services, we offer an extensive range of window cleaning services for your home or business in Richmond. Regardless of your presence or not, you can be assured that your windows will be cleaned by professional window cleaners in Richmond BC and left shining at its best.
Our Window Cleaning Service Areas:
We serve a majority of service areas in British Columbia. You can find us for Window Cleaning, Glass Cleaning, Skylights Cleaning, Glass Railing Panels Cleaning in:
AdelCo Home Services is known to be one of the leading window cleaning contractors in Richmond BC. Do not mind the toughness of the stains on your windows, bring them to us, and you will be happy to see the result. Do not hesitate to contact one of our representatives today at 1-888-789-6222!